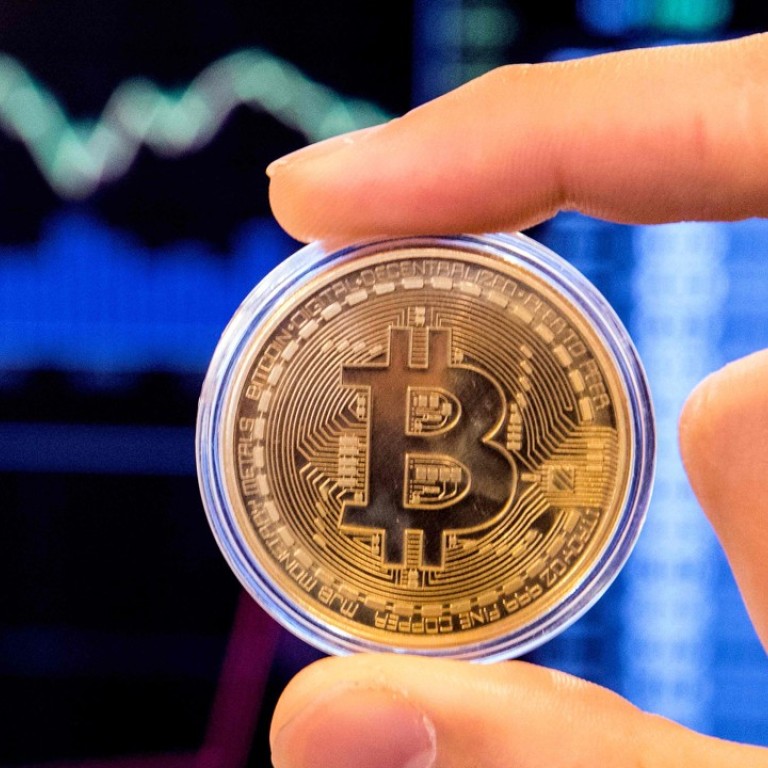 Asian investors boost Swiss cryptocurrency wealth manager's US$50 million digital fundraising
SwissBorg plans to build a computer dashboard, a cryptocurrency exchange, and a robo-adviser platform for investment in other cryptocurrencies
The fintech company SwissBorg's initial coin offering received strong interest from Asian investors who bought nearly 30 per cent of the ICO to become members of the first blockchain-based wealth management community for cryptocurrencies, according to chief executive officer Cyrus Fazel.
Last month, the Lausanne-based fintech firm raised 50 million Swiss francs (US$54 million) through the ICO – a fundraising mechanism whereby start-ups issue digital "tokens" or "coins" to fund a blockchain-related project.
Over 20,000 subscribers took part in the ICO, including Beijing-based Bitmain, one of the world's largest manufacturers of processors for mining of bitcoin and Mauritius-based Warwyck Private Bank.
Traditionally, fund managers service high net worth individuals to help build their wealth. But by applying blockchain technology to explicitly link the company and the token holders, SwissBorg is aiming to build a "decentralised, autonomous organisation model" in the wealth management ecosystem where a lot more retail investors can benefit from a democratic, transparent and trustful investment services, Fazel said.
Blockchain, also known as distributed ledger technology, is a big database that keeps a digital record of transactions which is openly accessible to all network users. It is also the underlying technology of bitcoin and other cryptocurrencies.
All holders of SwissBorg Network Tokens, which began trading on HitBTC and LiveCoin exchanges on February 1, will be given voting power on proposed projects and the technical directions to influence the development of the firm's investment platform and revenue streams.
"People participated in our ICO because they want to control their wealth and participate in this new financial era," Fazel said. "Those who create good content or ideas to help our community, to have a better vision, will be rewarded with actual tokens."
Among SwissBorg's developments are plans to build a computer dashboard, a cryptocurrency exchange, and a robo-adviser platform for investment in other cryptocurrencies.
It is also filing for cryptocurrency exchange licence in Japan, fund management licence in Switzerland, and a banking licence in Europe. It targeting 100,000 users upon obtaining all the different licences.
Cryptocurrency assets globally have surged from US$15 billion last year to about US$550 billion currently and are expected to reach US$1 trillion "in the near future", Fazel said.
To overcome the issue of safely storing crypto assets, SwissBorg has partnered with BitGo, which provides users with a private, multi-signature wallet to hold their crypto assets.
The open, decentralised nature of blockchain technology theoretically makes it difficult to tamper with as all copies of the data of every single independent node on the network needs to be altered simultaneously.
Traditional databases of financial transactions however are generally centralised where all financial transactions are controlled by one computer processor, making it an easy target for malicious attacks.
This article appeared in the South China Morning Post print edition as: Asians flock to Swiss fintech offering