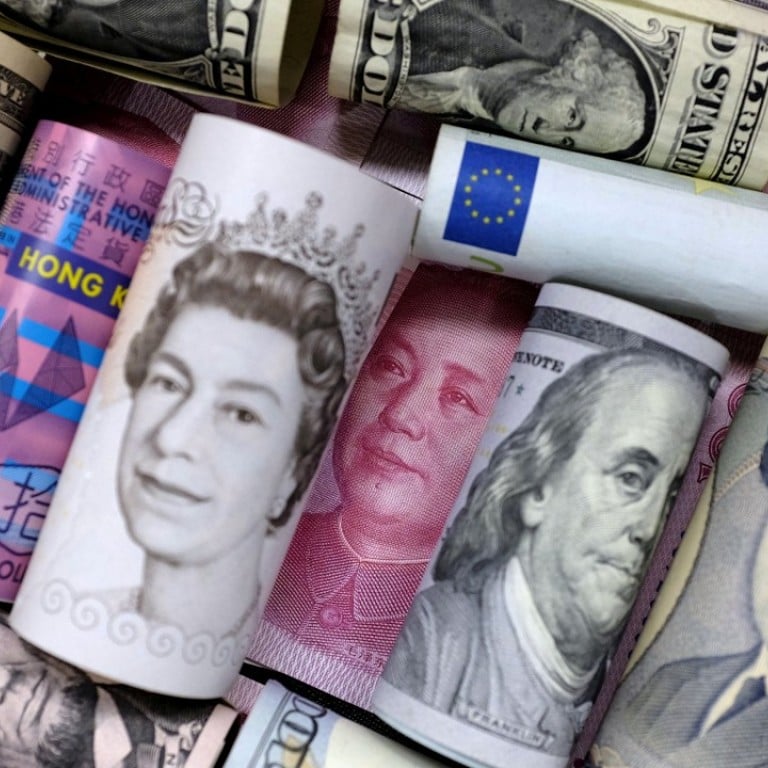 Hong Kong dollar set for 5-month low as Hibor drops
Currency's softness mainly because banking system is awash with cash
Hong Kong's dollar was heading towards its lowest level in five months on Wednesday amid ample liquidity that is anchoring short-term interest rates and exerting depreciation pressure on the currency, analysts said.
The local currency edged down to 7.8246 against the US dollar, dropping for a second day and set for its weakest closing level since September 16.
The Hong Kong interbank offered rate (Hibor) – or the short-term borrowing cost of funds between commercial banks – has been declining this year because the banking system is flush with liquidity even though expectations that the Federal Reserve will raise interest rates has continued to cause London interbank offered rate (Libor) rates to climb in the US.
Consequently the gap between the 1-month Hibor and Libor has widened to 88 basis points as of Wednesday, its largest level since 2008.
The Hibor-Libor spread offers a "carry trade" opportunity to sell Hong Kong dollars at a relatively low interest rate while using the proceeds to purchase higher US dollar yielding assets, and thereby exerting depreciation pressure on the Hong Kong dollar.
In the past, such market forces would lead to capital outflows from the city that reduced money supply and pushed up Hong Kong rates, and thereby normalising the Hibor-Libor gap back to narrower ranges.
But speculators are choosing to borrow Hong Kong dollars to invest in offshore yuan assets, not just US dollar assets as they conduct carry trades, now that banks and businesses increasingly accept yuan as an alternative to the Hong Kong dollar in the city, with yuan continuing to be circulated in the economy.
"While the influence of the yuan has been rising because of the integration of the economies and listed companies between Hong Kong and the mainland, onshore capital is showing limited interest in the overseas markets given the lack of experience," said Ken Cheung Kin-tai, senior Asia forex strategist at Mizuho Bank.
At the end of last year, the Hong Kong Monetary Authority said it was not aiming to curb depreciation pressure on the local currency.
The comments appeared to suggest that the de facto central bank was unlikely to issue extra exchange fund bills to soak up the abundant liquidity for now. However, under Hong Kong's linked exchange rate system, it is obliged to prevent the local dollar from breaching either side of a trading band that ranges between HK$7.75 per US dollar and HK$7.85 per US dollar. In the current situation, it would sell US dollars and buy Hong Kong dollars when the HK$7.85 weak-side convertibility undertaking is triggered.