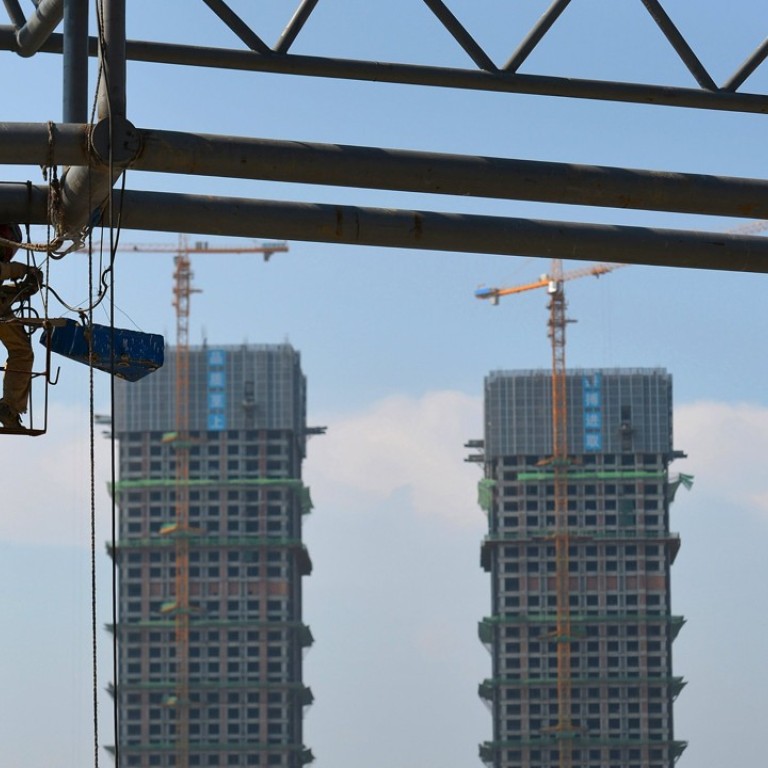 Fleeting relief for China's homeowners as property tax inches its way through legislature
However, to levy property tax is "indisputable". It is only about timing and details, says party newspaper
A controversial property tax appears unlikely to materialise in China this year, delivering temporary relief to households and real estate owners with an estimated US$44 trillion of their wealth invested.
The Chinese legislature's budgetary unit is "studying the key issues of the property tax, and soliciting internal opinion, before submitting the draft for initial review," said Zhang Yesui, spokesman of the National People's Congress, at a press conference in the Chinese capital before the start of the parliamentary meeting.
As the initial review is the very first among a series of steps before the final legislation is passed and implemented, the slow process means the property tax is unlikely to be enacted in 2018, property analysts said.
"A typical piece of legislation involves seven steps and we are just at the first," said Liu Jianwen, a law professor at Peking University. The process involves "internal deliberation and drafting, after which there will be a draft for public consultation, and three rounds of professional reading, so it will be a long way away."
A tax on property holdings, by far the biggest investment for Chinese households, would be controversial as it has the potential to weigh on property prices.
Finance Minister Xiao Jie got a taste of the controversy last December when he said in the Communist Party's mouthpiece newspaper People's Daily that a tax based on the appraised value of homes would be implemented, completing the work on every piece of legislation by 2019. After an uproar in the media, the paper had to clarify that the minister's words were misinterpreted.
The growth pace of China's home prices topped the world in 2017, with Chinese cities occupying seven spots among the world's 10 fastest-growing residential markets, according to data by the Hurun Report. Wuxi, a city of 6.4 million people in eastern China's Jiangsu province, reported the fastest surge in prices, with home values rising 60 per cent in two years. Chinese cities Hefei, Guangzhou, Xiamen, Zhengzhou, Nanjing and Huizhou round out the remainder in the world's top 10, according to Hurun.
Still, the property tax is not off the books entirely, as Premier Li Keqiang outlined during his Monday work report that the government would "steadily push forward the legislation of property taxes," without elaborating.
The ruling party's mouthpiece newspaper weighed in on the controversy, reporting that the question remains "when and how to collect the tax," not whether the tax would be implemented, according to the overseas edition of People's Daily.
This article appeared in the South China Morning Post print edition as: Slow property tax process offers relief for homeowners