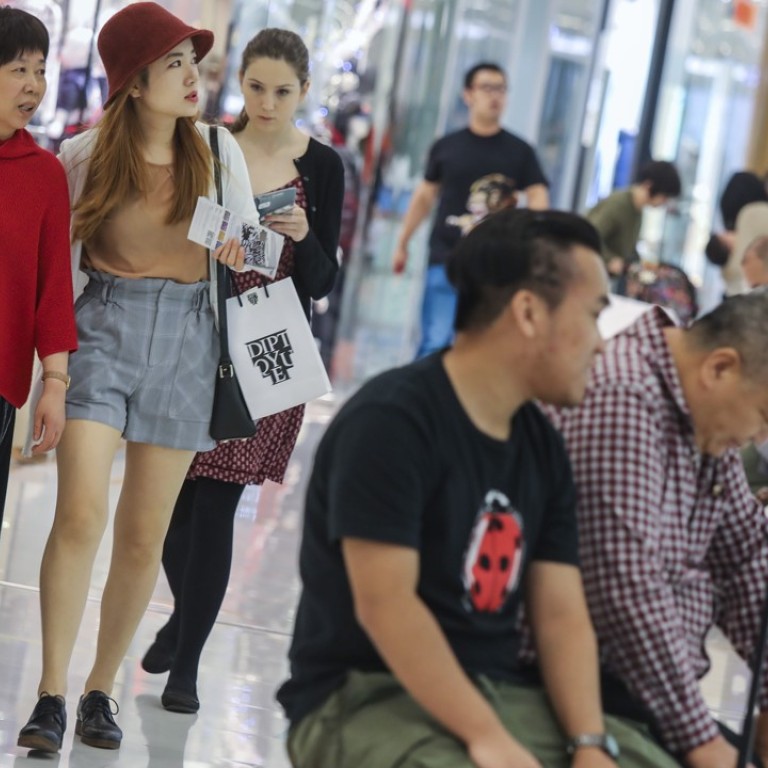 China's 'consumption upgrade' trend undeterred by US-China trade war, study says
China saw a 3.3 per cent rise in consumption of fast-moving consumer goods in the first half on year, accelerating from 2 per cent growth a year earlier, according to study
Mainland Chinese shoppers continue to hunt for premium goods, extending the consumption upgrade trend and shrugging off the US-China trade tensions that threatens to dampen the nation's economic growth, according to a new study.
According to a joint study by global consultancy Bain & Co and market research firm Kantar Worldpanel, spending by Chinese households on fast-moving consumer goods (FMCG) is expected to rise 5 per cent in 2018 on year.
"The trade tensions have had a minimal impact on China's consumer market," said Jason Yu, the general manager of Kantar WorldPanel China. "The fundamentals in this market remain strong as consumers show a growing preference for healthy goods, a better quality of life and eco-friendly products."
The category of FMCG refers to non-durable goods such as packaged foods, beverages, skincare products, shampoos and over-the-counter drugs.
For the first half of this year, the mainland reported a 3.3 per cent year-on-year growth in the FMCG sector, according to the two firms, which do not publish an absolute value for the sales.
The first half growth was higher than the 2 per cent rise recorded for the same period in 2017.
"Low-income people in China are seeking to buy better consumer goods in pursuit of a better life," said Derek Deng, a partner at Bain. "This is a fresh sign that the consumption upgrade is continuing in China."
The Chinese government uses the phrase "consumption upgrade" to describe the growing demand for high-quality, higher-priced goods and services.
The Chinese leadership is pinning hopes on consumer demand and entrepreneurial vigour to help act as an twin engines of growth for the world's second-largest economy.
The tit-for-tat trade US-China trade war has sparked fears consumers would tighten their belts as the mainland economy slowed.
The weaker stock and property markets on the mainland are also deterring consumers from splashing out on high-priced goods as their personal wealth contracts.
"The negative impact is not enough to drag down an overall growth of the country's FMCG sector," said Yu. "It is still a vibrant and strong consumer market by nature."
The additional tariffs imposed on imported products from the United States also have limited impact on the mainland's FMCG segment, the companies said.
American products account for only 2 per cent of the total FMCG goods sold on the mainland.
"Imported products are a small part of total consumption in China," said Bruno Lannes, a partner at Bain. "Consumption in China is very much a domestic thing as most products by domestic or multinational companies are made locally."
The joint study also identified 46 local insurgent brands such as Ganten packaged water and skincare brand Chando, all of which grew at least two times faster than their category average while selling at higher prices than their rivals.
"The finding added to evidence that people are willing to spend as they feel the products are healthier and more eco-friendly," said Yu. "They want something that is value for money."