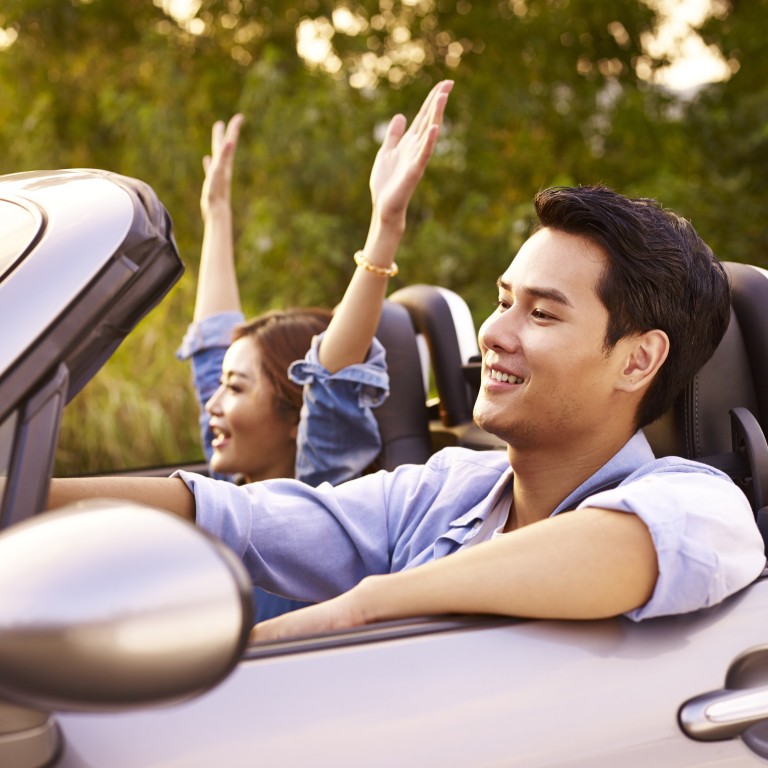 One in every 125 Hongkongers is worth at least US$5 million, ranking the city fifth globally, Wealth-X survey finds
Hong Kong was placed fifth in a list of 10 cities ranked by the density of 'very' rich people in their populations by the American wealth data provider
The booming stock market, with its string of mega IPOs, is seen as a huge contributor to individual wealth in the city
More than 60,000 Hongkongers, or one in every 125 residents, have a net worth of at least US$5 million, making the city one of the most affluent in the world, according to a new report.
Hong Kong was placed fifth in a list of 10 cities ranked by the density of
very rich people
in their populations by the American wealth information and insights provider Wealth-X.
It is the only Asian city that made the list, now in its second edition, which counts those sitting on a fortune of between US$5 million and US$30 million – categorised as
very high-net-worth individuals
.
Being an international finance centre, the city is able to generate more wealth for its residents, said Joseph Tsang, chairman of property agency JLL in Hong Kong.
The equities market is apparently one of the main drivers of wealth for the affluent.
"A robust stock market will help to create more wealthy people," Tsang said.
Fundraising via new share listings
in Hong Kong rose more than ninefold to a record in the first quarter of this year, pushing the city's main board to second place behind Nasdaq in the global rankings for initial public offerings (IPOs).
Some 29 firms have raised a combined US$17.05 billion on Hong Kong's main board this year from IPOs and secondary listings, according to data from Refinitiv, making it the best first-quarter period since records began in the 1980s. Nasdaq tops the table in the first quarter with 81 companies raising a combined US$24.49 billion.
Tsang was not surprised by Hong Kong's ranking in the study.
"It explains why Hong Kong's super-deluxe homes can achieve
record breaking prices
one after another," he said.
In February, a five-bedroom 3,378 square-foot flat at the 21 Borrett Road luxury residential project in Hong Kong's Mid-Levels sold for HK$459.4 million (US$59.3 million). The price tag equates to HK$136,000 per square foot, a new record for Asia.
The list of the urban centres packed the most densely with very wealthy people is dominated by American and Swiss cities. San Jose in the US takes the top spot, with one in every 66 members of the population making the grade. The city is the largest in Silicon Valley and the hometown of Steve Wozniak, the Apple co-founder.
It is followed by Switzerland's Basel, where chemical and pharmaceutical giants such as Novartis and Roche are based. Basel has one very high-net-worth individual for every 107 people. In third place is San Francisco with one in every 111. Another Swiss city, Geneva, is in fourth place with one in every 122 individuals reaching the minimum US$5 million requirement.
"The density of the cities is ranked by population, not by geographic footprint – Hong Kong is actually one of the largest cities on this list by population," a spokesman for Wealth-X said.  "By comparison, the top city - San Jose only has a population of fewer than 1 million residents, while cities like Basel and Zurich only have populations of under 200,000."
By absolute numbers New York, with 121,610 very wealthy individuals, tops the list, followed by Tokyo with about 81,000 and Los Angeles with 67,265. Hong Kong ranks fourth in this category with 60,425, a decline of 5.4 per cent from the previous year.
The global very high-net-worth population slightly increased by 1.3 percent to 2.7 million people in 2020, and their combined wealth rose 1.2 per cent to US$26.8 trillion.
with additional reporting by Sandy Li and Ka-sing Lam