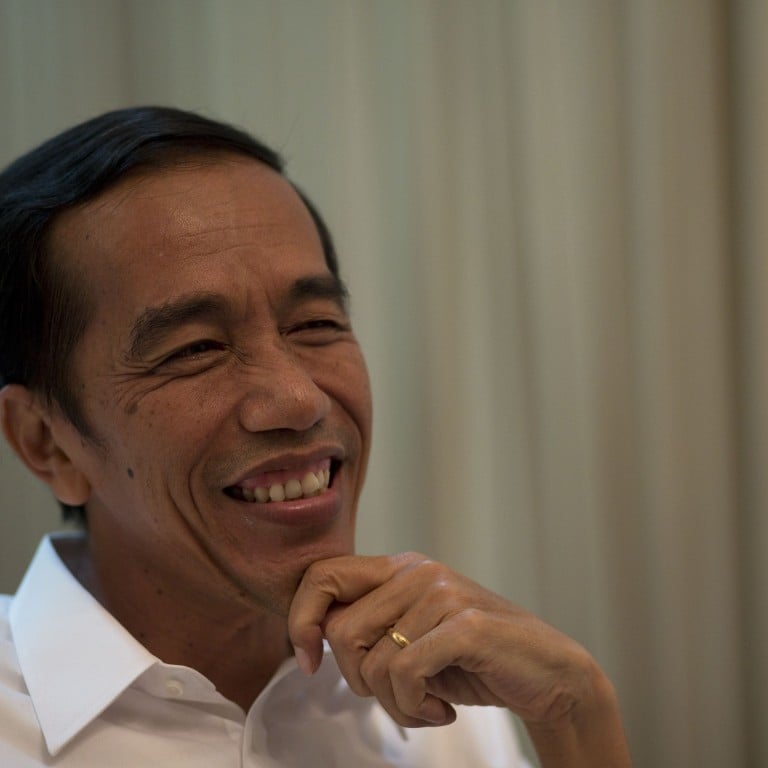 Contested presidential vote a test of the strength of Indonesian democracy
Mark Thompson says Widodo's win is good news for country and region
The announcement on Tuesday evening that Joko Widodo has won the Indonesian presidential election with over 53 per cent of the popular vote is good news for the country and the region.
The hotly contested presidential race has been the toughest test of Indonesian democracy since the country emerged from dictatorship a decade and a half ago.
Indonesia is the largest predominantly Muslim country in the world, the third most populous electoral democracy (after India and the US), and a rare example of elected government in a region that remains largely undemocratic. Its US$900 billion economy is the biggest in Southeast Asia. Indonesia is also the leading voice in the Association of Southeast Asian Nations, at a time when disputes over claims to the South China Sea are mounting.
Widodo's opponent in the presidential race, Prabowo Subianto, surprised observers by directly challenging the integrity of the electoral process, although Widodo's lead of some eight million votes appears insurmountable. In fact, fears of systematic voter manipulation proved exaggerated, with experts calling the results fairer than in the parliamentary polls last April.
Prabowo - downplaying the human rights abuses he committed during his former father-in-law Suharto's rule - ran a bombastic campaign based on unrealistic promises and nationalist rhetoric, supported by some of the most corrupt members of the economic oligarchy. This made Widodo, whatever his weaknesses, the choice of progressive Indonesians and much of the business community.
Widodo (popularly known as Jokowi) is a political newcomer from a humble background, a furniture salesman who was elected as a provincial city mayor before making a surprise entrance on the national stage with his victory as governor of Jakarta in 2012. That he choose an ethnic Chinese, Basuki Tjahaja Purnama, known as Ahok, as his running mate in the gubernatorial election (who will now succeed him as Jakarta governor when Widodo becomes president), symbolised Widodo's commitment to tolerance and the growing political acceptance of Indonesian Chinese.
But as a presidential candidate, Widodo had to compromise with key members of Indonesia's old political guard, offering only vague promises of fighting corruption, undertaking economic reforms and improving social services, while relying on his "go to the people" campaign style and nice-guy image.
If, as expected, Widodo assumes the presidency in October, he will attempt to revive the country's once buoyant economy and accelerate a remarkable drive against government corruption by an independent commission that has sent dozens of "tigers" and thousands of "flies" to long prison terms, long before the Chinese Communist Party's anti-corruption drive began.
Of course, Widodo will face major hurdles: an economy overly dependent on mining and commodity exports in which too many Indonesians remain desperately poor, soaring energy subsidies, crumbling infrastructure, as well as substandard education and health care.
But assuming the country's political institutions again prove their resilience, Indonesia will continue to be a model of democracy in the region while offering needed leadership in Southeast Asia to help defuse growing confrontation with China.
This article appeared in the South China Morning Post print edition as: Contested presidential vote a test of Indonesian democracy