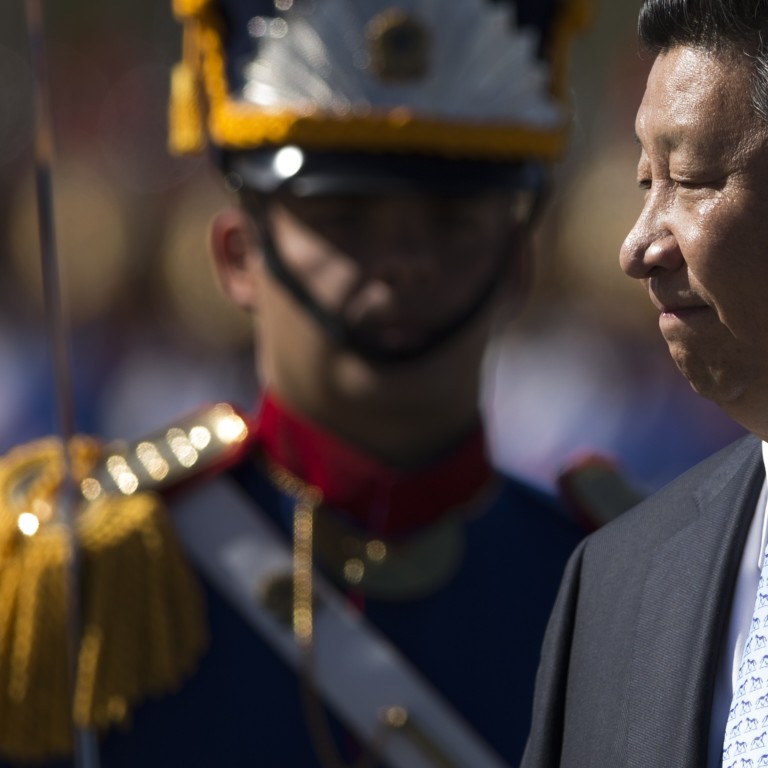 China's ties with Latin America counter US rebalance policy
Deng Yuwen and Jonathan Sullivan say region chafes at reliance on the US
Xi Jinping's intense nine-day tour of Latin America last month yielded significant gains for Beijing's strategy in the region and in the broader strategic arena vis-à-vis the United States. Moving beyond purely economic interactions, Beijing is content that Xi's trip has reinforced political relationships that will ultimately temper American influence in the region and help counter the US rebalance policy.
Ever since Washington announced its intention to "rebalance" to Asia, China perceives that those nations embroiled in territorial disputes with it in the East and South China seas have been encouraged to ramp up their aggression.
Beijing believes that the rebalance is designed to blunt China's growing power in East Asia. In the face of growing pressure, some strategists in Beijing have called for evasive action and a closer exploration of its figurative "western frontier": the idea that any nation outside of the US, Europe and the Association of Southeast Asian Nations is a potential ally.
And so in Latin America, Beijing has turned Washington's own rebalancing strategy on its head. It is giving the US a taste of its own medicine in what the US has long considered its backyard.
In moving to counter Washington's strategy in Asia, China has two options. The first is to meet the challenge head-on and to oppose the US in any disputes over territory or trade. In every aspect of global governance and the global order, China would differ.
The second is to cooperate. In sharing responsibility for global and regional governance, China would demonstrate to the US that harming China's interests would deeply harm its own.
The first option would most likely lead to a cold war, perhaps even outright conflict.
But pursuing a course of cooperation is something that China is well placed to do. While it does so, it can work to improve relations with Latin America and ensure the BRICS - Brazil, Russia, India, China and South Africa - move forward with a united purpose.
China and Latin America are in many ways the perfect match. Many of these nations, particularly but not exclusively those with leftist governments, welcome China as an antidote to an unwanted reliance on the United States.
South America is rich in natural resources and, in terms of basic infrastructure and living standards, is a level above much of Central Asia and Africa. Yet because of the so-called middle-income trap, many South American nations have failed to make the transition to wealthy-nation status.
China by contrast has enormous manufacturing capacity, relatively advanced technology and strong financial resources. South America is an ideal destination for Chinese investment and its goods. China's capital and manufacturing technology can help take South America's industrialisation to the next level.
On his visit to South America, Xi Jinping signed a slew of trade and investment agreements, raising Chinese relations with the continent to an all-time high.
In addition to Latin America, the BRICS is an important mechanism through which Beijing can combat American pressure. The establishment of the multilateral BRICS Development Bank demonstrates the increasing influence of developing economies on the global financial architecture.
It also shows that the BRICS is no longer a talking shop but an institutionalised organisation.
The combination of closer relations between Latin America and China and concrete action by the BRICS nations serve to prove to the US that China is an increasingly worthy rival.
This article appeared in the South China Morning Post print edition as: China's Latin American ties tempering US influence