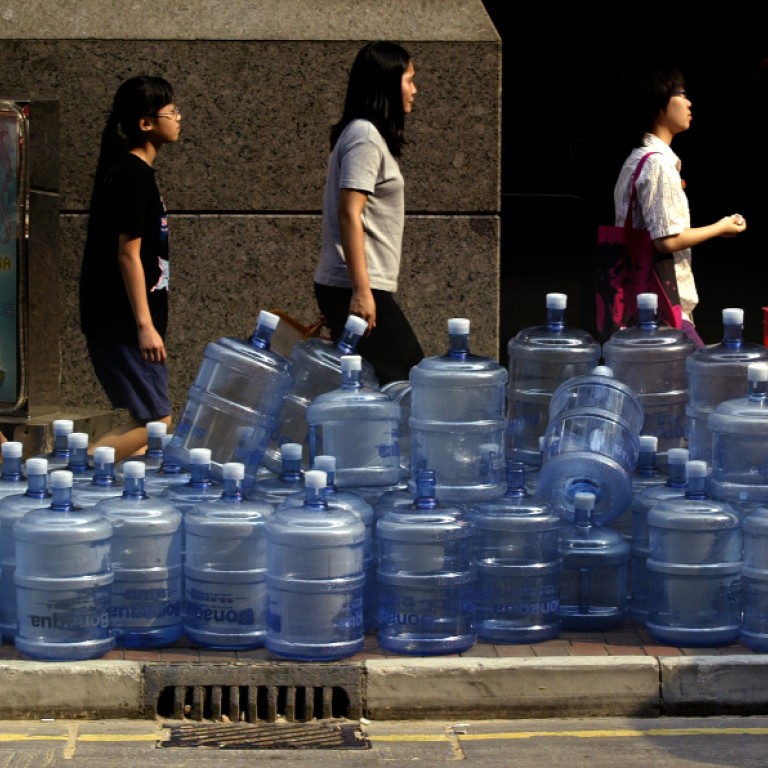 Hong Kong should catch up with the global push for renewable energy
Sarah Keung says modest projects near points of use are not beyond us
It is hot! Climate change used to be a distant global issue for most Hong Kong people. The recent steamy weather has made us sit up and take notice.
The report from the Observatory that this year has seen the hottest June and July recorded in 130 years rang alarm bells. The average temperature of the two months this year was at least 1 degree Celsius higher than normal.
While we cannot attribute this extreme heat completely to global warming, it has played a part. The Observatory has projected that Hong Kong's temperature will rise at least 1-2 degrees by the middle of this century, with more very hot days and hot nights.
Does it matter to Hong Kong? We tend to beat the heat by turning up the air conditioning. This costs us money and creates a vicious cycle. The electricity generated in Hong Kong relies heavily on fossil fuel, especially coal. The more energy we use, the more greenhouse gases we produce, which will accelerate global warming. We need to halt this.
While efficiency should be a prerequisite for responsible energy management, the city needs a more proactive approach on the supply side, too. Many cities are speeding up efforts to use clean and renewable energy. Hong Kong, by contrast, has been stagnant in this area. Currently, less than 1 per cent of the city's electricity comes from renewable energy.
Even though Hong Kong may not be able to roll out large-scale renewable energy projects in the near future, distributed generation - where electricity is produced in small quantities near the point of use - could be feasible, given recent technological advancements. Research by Polytechnic University estimated that rooftop solar panels could generate more than 14 per cent of our energy consumption, based on 2011 levels.
However, policies and economic incentives are required. Many governments, such as those in Britain, the US, Japan and mainland China have devised policies to encourage distributed generation. One is based on feed-in tariffs, which have been largely developed from the German model.
In 2000, Germany passed the Renewable Energy Act, requiring utilities to enter into a 20-year contract with renewable energy producers.
Utilities were required to pay for the electricity generated by renewable energy at a rate based on the generation cost. This tariff is generally higher than the retail price, set to attract initial investment in renewable energy, but is reduced annually because of cost reductions as the technology improves.
The policy has led to a substantial increase in electricity produced by solar panels in Germany. By June, 7 per cent of the nation's electricity was being generated by solar power.
Feed-in tariffs have proved effective in promoting renewable energy production at individual and community levels. In Britain, producers can also sell any excess electricity back to the grid.
As of 2010, more than 50 countries and regions had enacted feed-in tariff policies to accelerate grid-connected renewable energy production, and many are in Asia, including mainland China, Japan and Malaysia. Hong Kong is already a laggard and must catch up.
Setting a target percentage share of renewable energy in the fuel mix is a key way to reduce carbon emissions. When coupled with long-term policies to support the use of wind and solar energy, it provides certainty for the private sector and individuals to invest.
This investment will help to free us from the conflicts over dwindling resources, protect the climate and reduce the risks presented by nuclear energy.
The government needs a long-term vision for clean energy, and policies that will keep the city cool while combating global climate change.
This article appeared in the South China Morning Post print edition as: HK must catch up with global push for renewable energy