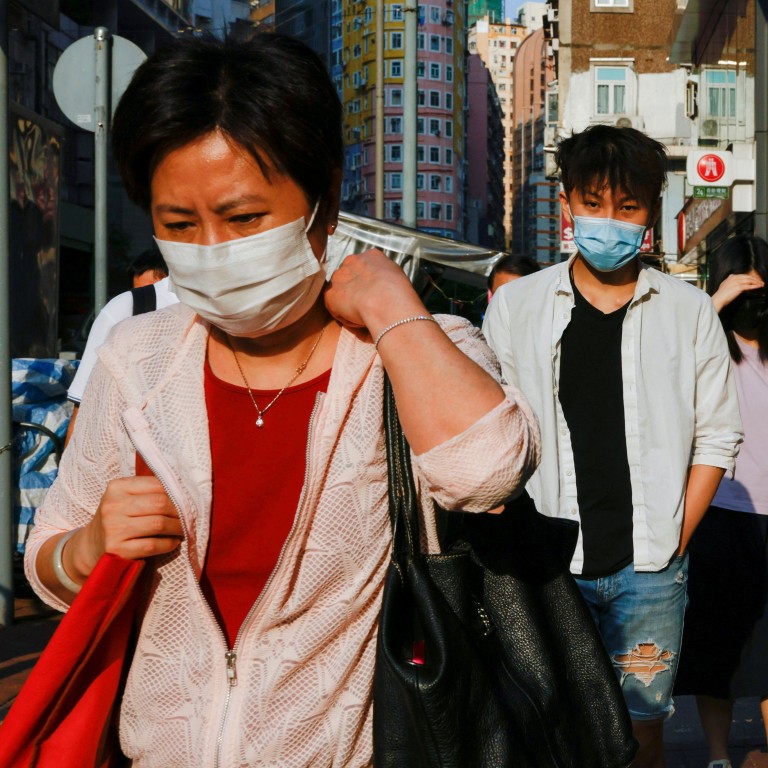 Opinion
Editorial
by SCMP Editorial
Editorial
by SCMP Editorial
Hong Kong's Covid rules to ease, but compliance and vigilance still key
The gradual lifting of restrictions starting next week is no excuse for complacency – by either the public or the authorities
Hong Kong's government says it will make good with its promise to ease social-distancing rules next Thursday.
The markedly fewer number of daily infections from the peak of the fifth wave of the coronavirus and higher vaccination rates are good reason to relax some control and prevention measures, allowing society to begin moving back towards normality.
But yesterday's announcement is only the first of three phases, the other two depending on the success of the one before, so it is premature to celebrate.
As outgoing Chief Executive Carrie Lam Cheng Yuet-ngor stressed, compliance and vigilance remain as important as ever, particularly with the Easter holiday beginning today.
The relaxations target restrictions imposed as the Omicron-fuelled outbreak surged across the city at the start of the year.
Restaurants will be allowed to stay open four hours longer to 10pm and the number of people at tables increased from two to four.
Places that were closed – fitness centres, beauty parlours, cinemas, libraries, children's playgrounds and theme parks among them – can reopen.
The limit on public gatherings will be raised to four from two, and the ban on more than two households getting together will be removed.
Daily Covid-19 infections peaked in early March at more than 72,000 and yesterday were hovering above 1,000.
Affected sectors of the economy and society have understandably applauded the easings, foreshadowed on March 21 by Lam, who promised life would gradually be allowed to return to normal in three phases over a similar number of months.
The restrictions have dealt a hefty blow to business, the economy and public funds; gyms and cinemas had been unable to open for more than 260 days over the past two years and beauty parlours 240, while 20 per cent of Hong Kong's annual GDP had been given out in subsidies and assistance.
Restrictions are necessary to keep the pandemic in check and balancing benefits and costs is a challenge; as Lam pointed out, the purpose is not to penalise companies, but to control the movement of people.
The relaxations are in line with lower risks, although a new requirement has been unveiled for staff including those of catering premises and cinemas and those taking part in particular activities.
Rapid antigen self-testing will be needed, with a negative result necessary to be able to work or participate.
It has been mandated for students returning to school on Tuesday and given the importance of education, authorities should relent on a refusal to provide free kits.
Not everyone is pleased; places slated for reopening in later phases remain closed, among them bars, swimming pools and beaches.
But further easing is largely in the hands of citizens. Fighting the disease requires following rules, vaccination, patience and discipline.