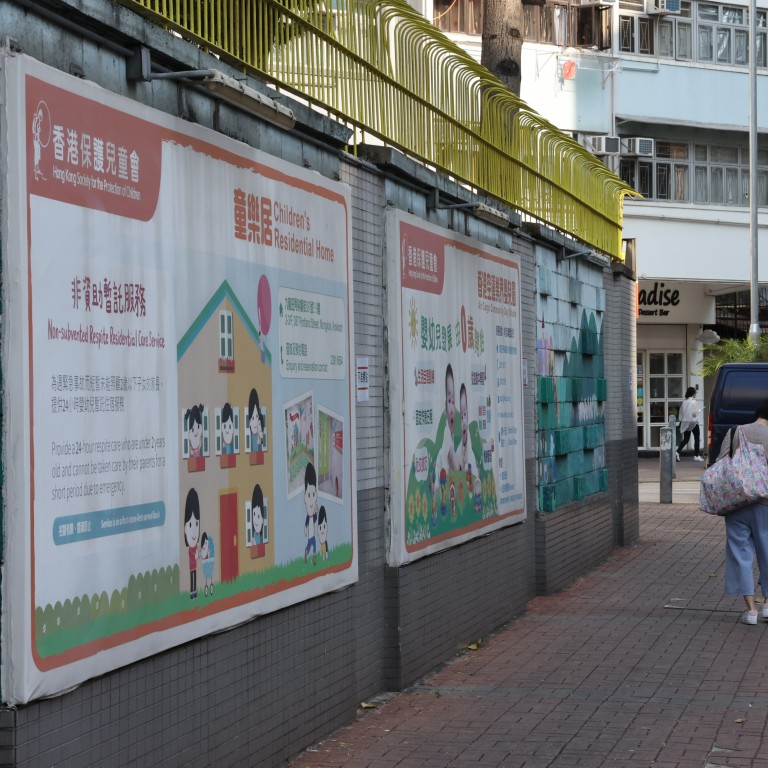 Opinion
Editorial
by SCMP Editorial
Editorial
by SCMP Editorial
Protecting children not an afterthought
Scandal at care home exposes weaknesses in a system that lawmakers and the government cannot simply sweep under the carpet
The government found itself in a difficult position when it came to overhauling child protection in the wake of an abuse scandal at a home in Mong Kok run by the Hong Kong Society for the Protection of Children. Ideally it would not have felt compelled to allow the organisation to continue to play a leading role in caring for abandoned or orphaned children or those from a troubled family background. In the real world, it felt it had little choice and that is what it has done.
Secretary for Labour and Welfare Law Chi-kwong said authorities had few options for responding to the scandal due to a lack of alternative residential childcare services. "It is difficult to suspend any service provision," he said. An effective overhaul is therefore paramount. So it is good to hear the government will encourage more operators to join the sector and test different childcare modes, and is looking for premises for a new childcare centre to improve residential care services.
Law also told lawmakers on Legco's welfare panel about Social Welfare Department reforms such as requiring residential childcare operators to install CCTV systems, setting up monitoring mechanisms, adding a health inspector to the oversight team and requiring universities to include child protection in relevant courses.
The new centre would adopt an enhanced approach to child care as part of a pilot scheme to be proposed by a review committee set up to examine the city's residential childcare and related services.
Meanwhile, following shocking reports of child abuse, the HKSPC has installed a new director, replaced several senior executives, improved the ratio of carers to residents and overhauled operations. It should try to make further amends by setting the gold standard for residential care of at-risk children.
The review committee, including legislators, experts and welfare groups, has held its first meeting. Following the public outcry over the abuse scandal, there are high expectations of a constructive and transparent blueprint for ensuring the welfare and healthy development of some of the most vulnerable members of society. Lawmakers need to hold the administration to account diligently, and not just until public outrage becomes a distant memory.