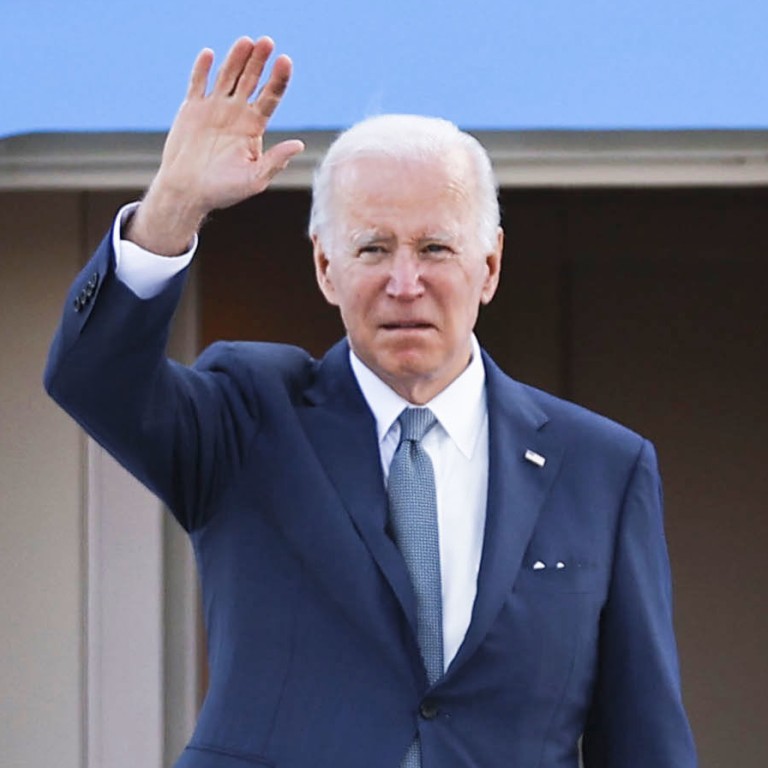 Opinion
Editorial
by SCMP Editorial
Editorial
by SCMP Editorial
Biden is playing with fire with comments on defending Taiwan
Eroding the one-China principle in such tense times is dangerous and could too easily backfire
Officials at times make ill-judged comments when caught off guard. But United States President Joe Biden is a seasoned politician with a deep understanding of his country's policies.
His comment after talks with Japanese Prime Minister Fumio Kishida that Washington would militarily defend Taiwan if the self-governed island was attacked by Beijing is at odds with his country's long-standing one-China principle.
It is not the first time he has made the assertion; so unambiguous a remark on such a sensitive issue is worrying in a tense geopolitical environment.
The White House was quick to clarify Biden's remark, as it had to do after a similar comment last October, contending there had been no change in the US' policy that there is only one China.
Beijing's angry reaction was to be expected; Taiwan is an inalienable part of Chinese territory. Washington acknowledged that in forging diplomatic relations with China in 1979 and it is reflected in three joint communiques that are the bedrock of ties.
But despite that, amid anti-Chinese sentiment among American lawmakers, that position is seemingly being eroded by statements and actions such as visits to the island and ever-greater arms sales.
Earlier this month, the US State Department caused further outrage when it altered the wording on the Taiwan fact sheet on its website, removing a declaration that Washington does not support its independence.
Relations between the US and China are at their lowest for decades, driven by rivalry over trade, technology and influence. Biden's first Asian trip as president, with stops in Japan and South Korea, was aimed at strengthening alliances with an eye on isolating China.
The centrepieces of the visit were an agreement covering trade and investment known as the Indo-Pacific Economic Framework, and the second meeting of leaders of the US-led security alliance colloquially known as the Quad, that also includes Japan, India and Australia.
Unsurprisingly, Biden's comment on Taiwan in reply to a journalist's question appears to have overshadowed all else.
Ambiguity has been the hallmark of Washington's position towards Taipei. Under the Taiwan Relations Act, which promises to maintain peace, security and stability, the US pledges to support the island's self-defence.
No mention is made of military intervention should the People's Liberation Army invade, as Beijing has threatened should Taiwanese leaders declare independence. Biden and others in his administration would appear intent on removing that vagueness.
Russia's war in Ukraine has raised concern among some Taiwanese about a similar strategy from Beijing. Biden's remarks may be aimed at assuring, but they are also causing confusion. Eroding the one-China principle in such tense times is dangerous and could too easily backfire.