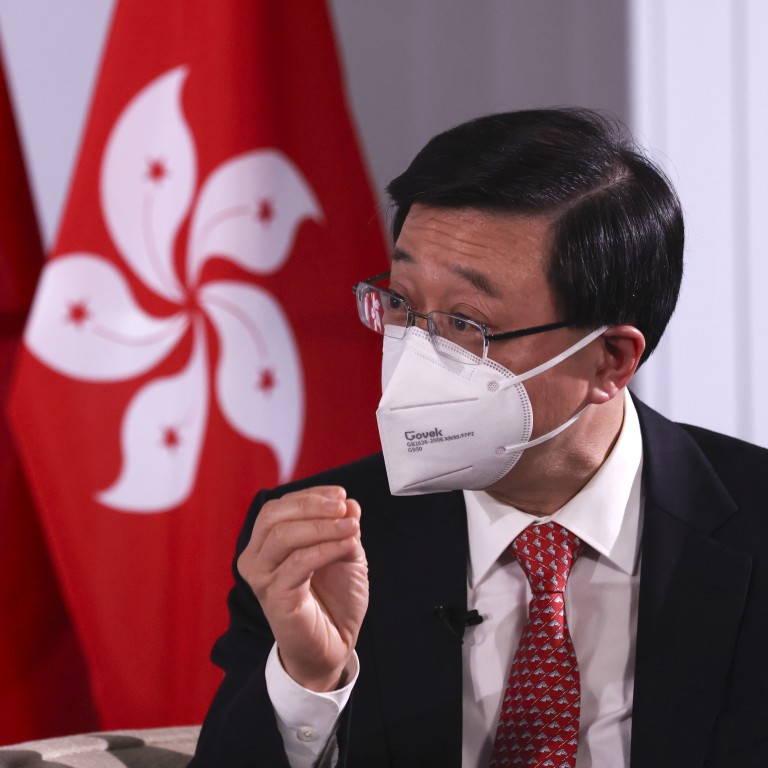 Opinion
Editorial
by SCMP Editorial
Editorial
by SCMP Editorial
For Hong Kong to prosper, actions will speak louder than words
Incoming leader John Lee is well aware of the challenges facing the city and it is what his administration does rather than says that will make the difference
Hong Kong's future will be defined by how it handles two important issues – the ongoing battle against the Covid-19 pandemic and an escalating debate on whether the city remains free enough to keep its status as an international business hub.
This calls for vigorous efforts to rebuild international confidence and adjustments to policies where necessary. With John Lee Ka-chiu taking the helm on July 1, the work falls squarely on his shoulders.
The leader-in-waiting is well aware of the challenges ahead. In a wide-ranging interview with the South China Morning Post, he said the coronavirus-induced curbs would be reviewed by the new administration.
This includes a strategy to reopen borders with the mainland and the rest of the world, and a possible reduction of mandatory quarantine for travellers.
The travel restrictions are increasingly out of place as the rest of the world gradually opens up. Not only do the restrictions alienate the city, they also hinder integration with the mainland and economic recovery.
The immediate task for the new government is to review the measures already in place and bring life back to normal as soon as possible.
No less important is restoring confidence in the city. The perceived erosion of freedoms threatens to undermine the business environment and dampen investment.
Lee said he would adopt a more aggressive approach towards
countering "fearmongering and badmouthing"
, adding that he would attend the Apec leaders' summit in Bangkok in November as part of a more proactive promotional drive for Hong Kong.
"There is this so-called belief that if you repeat a lie [about the erosion of rights and freedoms] frequently enough it becomes the truth, that is their way of making propaganda. So we have to fight against it," he said.
Whether perceptions can be altered remains to be seen. It would also not be surprising if sceptics say the same about Hong Kong's own narrative.
Previous actions by the government, such as running advertisements and commissioning public relations firms for promotional campaigns overseas, have resulted in some negative publicity.
The best way to deal with this challenge is to dispel suspicion and misunderstanding with facts and figures.
As with housing and other livelihood issues, there is no overnight solution. But growing expectations for adjustments in border control and other policy areas means the new government must take more resolute actions.