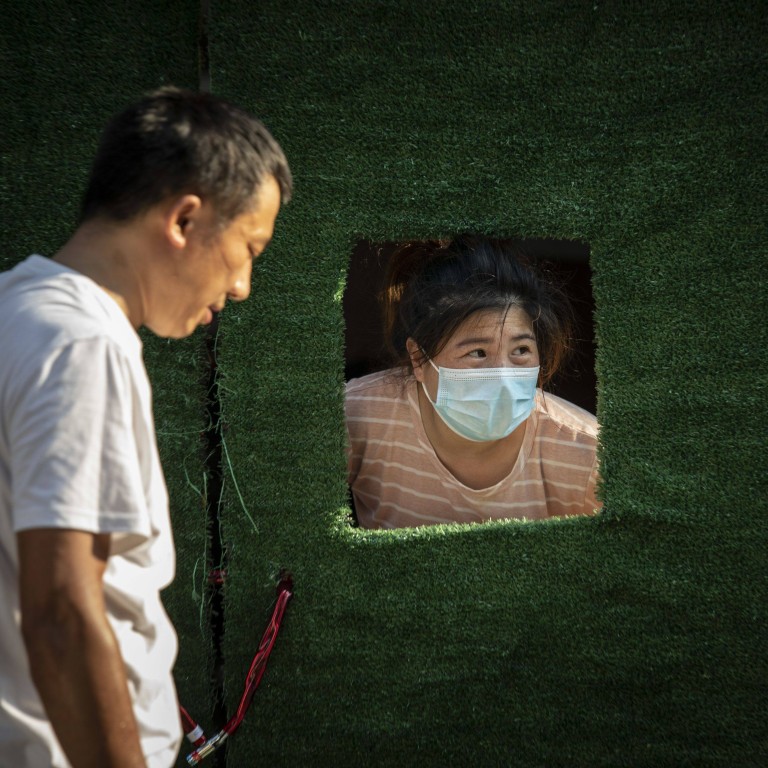 Public support for China's dynamic zero Covid-19 drive looks set to wane
The lockdown in Shanghai during April and May was a clear lesson in the cost of such draconian measures
People are more worried about how to keep their lives going rather than how to avoid Omicron, which is hardly life-threatening
A shift in public opinion on China's dynamic zero Covid-19 drive has taken place since the start of this year amid fatigue about repeated lockdowns, fresh evidence of the relative mildness of the Omicron variant, and successful openings in other countries.
When the Beijing Daily, a state-run newspaper, quoted the city's party secretary as saying that the city will keep its pandemic control policy "for the next five years", it immediately triggered an uproar online and the newspaper later retracted the time frame. It shows that most Chinese people cannot bear the thought that the current approach would remain in place for another five years.
Over the weekend, official Chinese media reported that Shanghai will start construction of the country's first "nucleic acid industrial park". The report again stirred deep fears among urban residents that nucleic acid testing, which has become part of day-to-day life in major cities from Shenzhen to Hangzhou, could remain for good. The industrial park was forced to clarify that its development plan has nothing to do with China's pandemic policy.
The two anecdotes, along with many other signs, show that public support in China for a strict zero Covid-19 drive, which was strong in 2020 and 2021, has been replaced by fear. As the Chinese idiom goes, people have become birds that are startled by the mere twang of a bow string.
It is understandable given the disruption to economic and social life that has resulted from China's zero Covid-19 policy. The lockdown in Shanghai during April and May was a clear lesson in the cost of such draconian measures, and it is sad to see Omicron making a comeback just days after the Shanghai government declared "victory" in combating the virus.
Chinese cities are forced to go back and forth to avoid any new outbreak, a task that is increasingly costly and unsustainable as the BA. 5 subvariant is probably the most transmissible virus in known history.
People who bear the brunt of such control measures are more worried about how to keep their lives going rather than how to avoid the virus, which is hardly life-threatening. The wish, or even demand, for an exit from the current mode of control is gaining momentum.
The shifting public mood, in turn, can pave the way for China to keep relaxing its Covid-19 control measures, even though the pace of relaxation would be slow and timid compared to most other countries in the world.