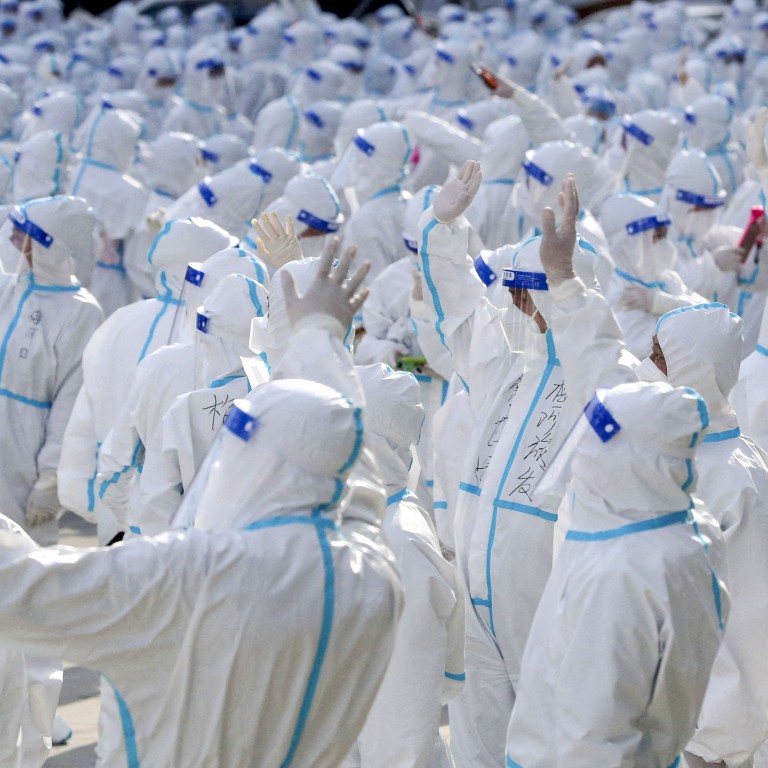 China should be wary of the indirect human costs of its dynamic zero Covid-19 policy
The fall in hospital admissions since 2019 can largely be attributed to strict pandemic controls, meaning sick Chinese are not getting needed treatment
While the 'dynamic zero' approach has protected the country's vulnerable, it has had the side effect of discouraging births
China's "dynamic zero" Covid-19 policy is based on the assumption that the coronavirus would unleash massive illness and deaths if a "living with the virus" approach was adopted.
For a country with 264 million people aged 60 or above – and an uneven healthcare system – the thinking goes that the health and human risks are just too high to relax China's extreme vigilance against the virus. Even a very low mortality rate or small percentage of serious illness could impose huge pressures on the healthcare system, and even society as a whole.
This cautious view underlies the existing dynamic zero approach, learned from the early outbreaks in Wuhan. As it has helped China keep a very low level of death and disease, Beijing has a good reason to be proud of the result.
But the price is getting higher for China as measures such as snap lockdowns, strict border controls and regular testing continue into their third year. On top of the disruption to economic activities, hidden health and human costs may gradually emerge.
One impacted area is the decline in number of
hospital patients
since the outbreak of Covid-19. A total of 247.26 million Chinese went to hospital for treatment in 2021, a rise of 7.4 per cent from the previous year, according to data in the latest annual report from China's health authority.
However, those numbers were significantly lower than the 265.96 million hospital patients in 2019 and 254.53 million in 2018.
As China's healthcare infrastructure, including the number of hospital beds, has been improving and demand for healthcare services is still rising, the fall in hospital treatments in the past two years can largely be attributed to strict pandemic control measures. In other words, tens of millions of sick Chinese who should have been treated in hospitals were denied access.
Another area of impact is births. While China's dynamic zero approach has protected the country's vulnerable groups and helped extend average life expectancy amid the pandemic, it has had the side effect of discouraging births.
While it is hard to quantify how many babies have been "lost" due to Covid-19 controls,
the plunging birth rate across the country
in the last two years shows that rigid measures are not helping China's demographic crisis.
China has a noble goal of putting human life and health above short-term economic pain, but it is necessary for the country to stay alert to other potential harm caused by the existing approach.