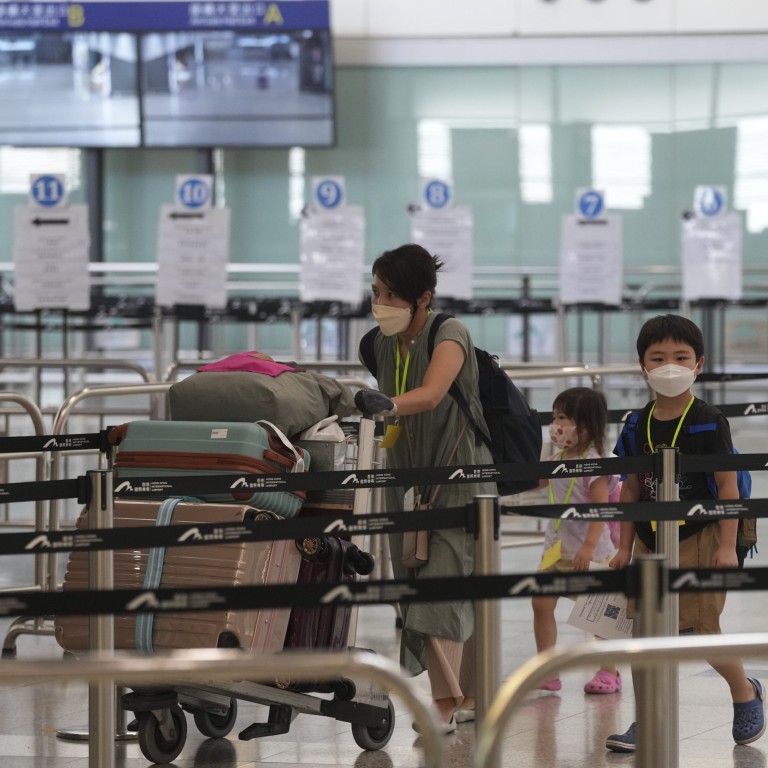 Opinion
Editorial
by SCMP Editorial
Editorial
by SCMP Editorial
Hong Kong in danger of losing status as hub of aviation and events
The longer the delay in opening up borders for hassle-free travel, the greater the risk of losing out to competitors such as Singapore
The impact of Hong Kong's Covid-19 travel rules are apparent in comparisons of regional airport passenger numbers. Feted just two years ago as the busiest in Asia, Chek Lap Kok has sunk to about 30th place in one respected quarterly ranking. Recently relaxed quarantine restrictions have boosted arrivals, but gradual wait-and-see easings are not what most outsiders are waiting for.
Only a detailed and clear-cut government road map for border reopening will give visitors and event organisers sought-after certainty.
A recent reduction of hotel quarantine for overseas arrivals from seven days to three with the remaining four under home medical surveillance with limited freedom of movement won business community approval. Chief Executive John Lee Ka-chiu has said his initial goal was to "reduce the degree of inconvenience to travellers without bringing about additional risks to the mainland's epidemic situation".
But no timetable has been laid out, leaving some people unsure about making travel plans. The immediate impact was noticeable on August 14, though; 7,428 passengers arrived, a new high in recent months.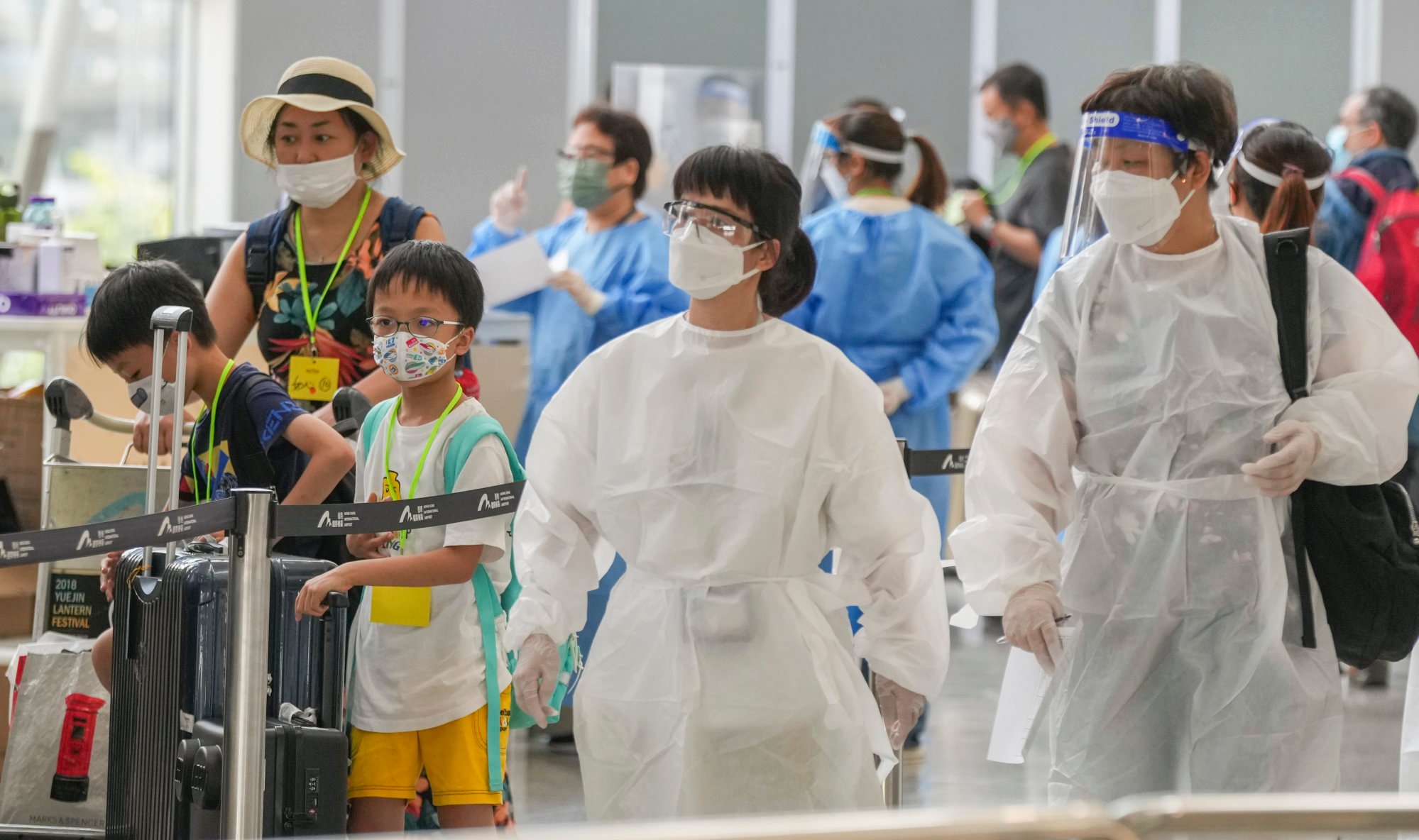 But numbers have to increase at a dramatically higher rate if Hong Kong International Airport is to recapture its crown. The independent consulting firm Sobie Aviation determined the facility handled 591,000 passengers from April to June, compared to 19.1 million recorded in the second quarter of 2019 before the pandemic struck.
Taking first place in Asia and showing the gap created by Covid-19 rules and perceptions, Singapore's Changi Airport received 7.3 million passengers, followed by New Delhi's Indira Gandhi and Bangkok's Suvarnabhumi equal second with 3.2 million. Across the region and world, quarantine rules have been scrapped or substantially eased, leaving Hong Kong and the rest of China among the few outliers.
Pre-Covid, Hong Kong was a major destination for regional and international conventions and exhibitions, attracting 23.8 million in 2019. But events are now few and far between and on a small scale, rarely involving more than one exhibition hall of the main venues in Wan Chai and Chek Lap Kok.
The travel uncertainty has been a factor in organisers of Asia's premier tech conference, RISE, postponing the event, expected to draw 16,000 participants, for another year to March 2024. But others have been relocated.
A bright spot is the return of the Hong Kong Rugby Sevens tournament for the first time since 2019. It will be preceded by a summit of global financiers and bankers, but details for both are still being worked out. Hassle-free travel is important for a return of business, visitors and events. The longer the delay in opening up, the greater the risk of losing out to competitors.