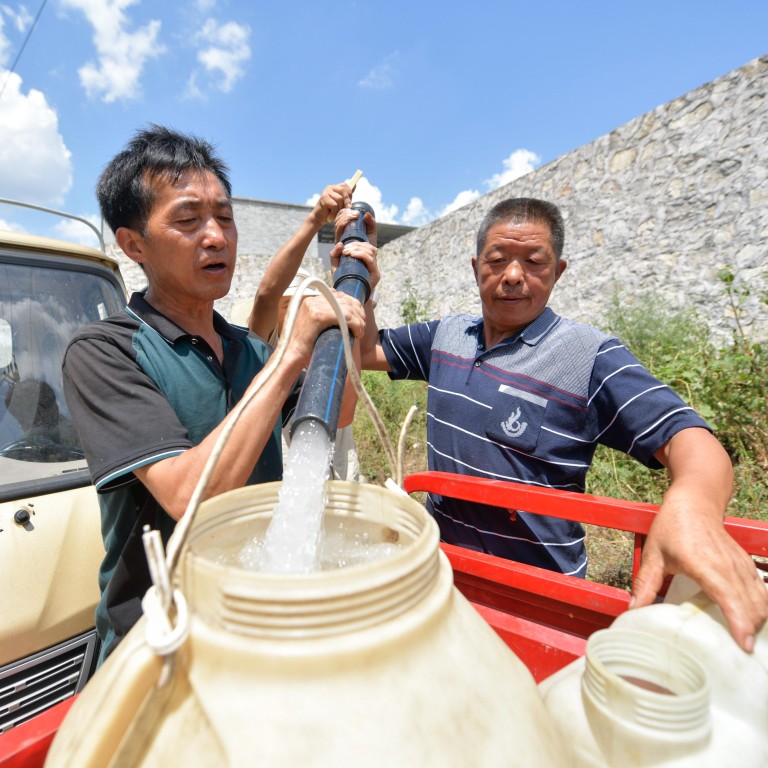 Opinion
Editorial
by SCMP Editorial
Editorial
by SCMP Editorial
Climate change is real and resolve is needed to mitigate the effects
As heatwaves, droughts and wildfires devastate large swathes of the world, we must all wake up to the reality that meaningful action must be taken now before we reach the point of no return
Heatwaves, droughts and wildfires ravaging the northern hemisphere this summer offer a window into what the future will be like if climate change is not brought under control. The unusual phenomena of a third successive La Nina weather pattern in the south is predicted to bring more floods and colder temperatures for Australia, New Zealand and South Africa.
There are now few who deny global warming, and debate has turned to how bad extremes and impacts will get. But even as the evidence of inadequate action mounts, countries in the vanguard of decarbonisation efforts are back-peddling by turning to coal and oil to generate electricity.
Europe is among the biggest culprits, even though it has been a leader in reducing emissions of carbon blamed for causing temperatures to rise. Russia's war in Ukraine has thrown into disarray plans to meet targets, concern about disruption to gas supplies prompting countries to again turn to highly polluting coal and oil for electricity.
But as in Sichuan and other parts of drought-hit China and much of the western United States, prolonged drought across the European Union has also caused severe drops in water levels in reservoirs on major rivers used to generate hydropower.
Searing temperatures and power cuts are the most obvious sign of climate change this summer. Less noticeable to everyday life are factory production cuts or closures to conserve electricity, crops that are devastated and cargo ships having to carry lighter loads. The latter has become a reality on the Rhine River, western Europe's most important waterway that is critical for industries in Germany, the Netherlands and Switzerland. Shipments have had to be lessened to prevent vessels from running aground, leading to increases in transportation costs and disruptions to supply chains.
Heatwaves threaten global food supplies; agricultural output in Italy, where rainfall is 45 per cent below normal and the first half of this year the hottest on record, will mean a loss of at least a third of the seasonal harvest of key crops of rice, corn and fodder for farm animals.
Preliminary data has shown thousands more Europeans died when temperatures soared last month and 11 people were killed in northern Italy when an ice shelf collapsed, a tragedy officials have attributed to climate change. Studies also show extreme heat worsens health problems, increases crime and lessens worker productivity.
The world has warmed by about 1.1 degrees Celsius (1.9 degrees Fahrenheit) compared to pre-industrial times and keeping temperature rises under 1.5 degrees as scientists say is necessary to keep climate change in check is a daunting task. Better water and energy management to deal with weather extremes are a priority. Technology is important, but as pressures mount, more essential is resolve.