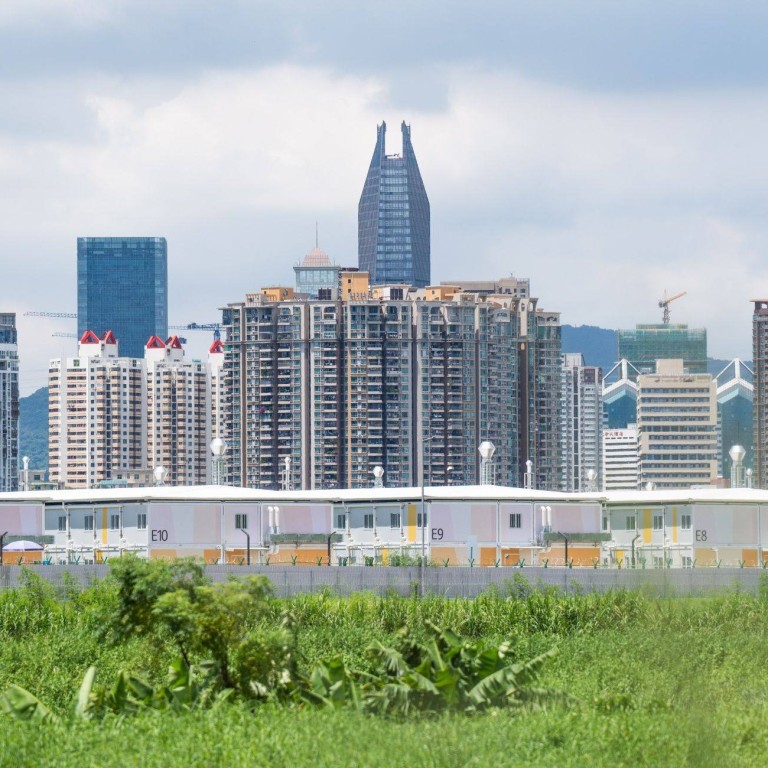 Opinion
Editorial
by SCMP Editorial
Editorial
by SCMP Editorial
Hong Kong officials should heed calls for a road map on reopening borders
Political wisdom and an ability to think outside the box needed now more than ever if Hong Kong is to maintain its competitive edge in the post-Covid era while safeguarding public health
A new government usually enjoys a "honeymoon" period of 100 days while it settles in before facing more rigorous scrutiny of its performance.
The first 100 days of John Lee Ka-chiu's administration, however, may be remembered as a very challenging time. The question is whether Hong Kong can wait much longer before opening up its borders to the world without further harming competitiveness.
In the interests of public health, the business sector has joined the community in living with Covid-related travel restrictions, rather than living with the virus. But this has been under rising protest at the cost to itself and the city's economy.
Now the issue may be brought to a head by a chorus of business heavyweights, who say it is time for the government to change course. Lee and his advisers should take these views seriously in striving to strike a balance between opening up the city and safeguarding public health.
Pro-Beijing tycoon Peter Woo Kwong-ching last week raised the pressure on the government by arguing it needed to ease travel curbs so the city could live up to President Xi Jinping's expectation it would "improve its presence as an international financial, shipping and trading centre".
This is a high-profile view from the semi-retired 76-year-old former chairman of property giant Wheelock and Co, who was one of the four candidates to bid for the city's first post-1997 top job, is trusted by Beijing and rarely makes a public statement.
Former chief secretary Henry Tang Ying-yen and former commerce minister Frederick Ma Si-hang echoed his words. It sends a strong message when prominent, respected people share these concerns.
Woo added that many people hoped Hong Kong could ease curbs within three months of Xi's speech on July 1, not wait until November. This is a reference to Hong Kong hosting an international banking forum and the Rugby Sevens tournament in November, with business and lawmakers saying the city must drop quarantine rules by that time.
Lee and his team must heed these voices and strive to come up with a feasible way to reconcile conflicting objectives.
A road map for reopening is urgently needed. Financial Secretary Paul Chan Mo-po says it depends on lifting the vaccination rate. A way forward may be to make the best use of the "one country, two systems" principle to devise a Hong Kong solution.
Health minister Dr Lo Chung-mau has said Hong Kong need not copy the mainland's tough Covid-19 policies as it enjoys wide latitude under the formula.
To be sure, the government has to strike a delicate balance. But it is also a time for political wisdom if Hong Kong is to stem the loss of competitiveness. Ideally, the city will open to the world sooner rather than later, while maintaining discussion with Guangdong on a gradual and orderly border reopening with the mainland, too.