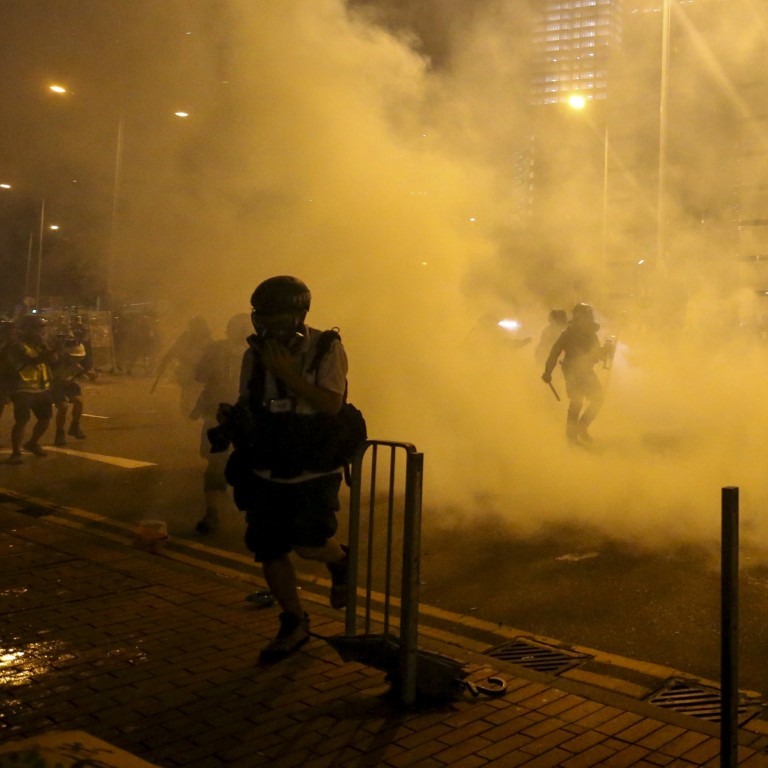 Opinion
Editorial
by SCMP Editorial
Editorial
by SCMP Editorial
Give young Hong Kong protesters from 2019 a second chance at normal life
Hong Kong needs an engaged youth that can flourish rather than a lost generation, especially as many who were punished for their part in the social unrest have shown 'deep remorse'
The siege of universities in November 2019 marked the climax of Hong Kong's civil unrest that year and highlighted the role played by the young in the protests and violence.
Three years on, the city continues to deal with the consequences, including the need to rehabilitate young offenders. More than 60 per cent of suspects arrested were under 25 and most of those were students. Many are now in jail.
Secretary for Security Chris Tang Ping-keung said more than half of the protesters convicted had expressed "deep remorse". This is welcome and should pave the way for them to reintegrate with society. Being young is no excuse for breaking the law. But many of the students involved were caught up in the emotion of an extraordinary time. Some were led astray. Their prosecution and punishment has given them plenty to reflect on.
There needs to be a united effort to ensure those concerned have a fair chance to rebuild their lives. They will need access to education and job opportunities.
It is good to see that some employers are already preparing to offer them work in the Greater Bay Area. But more can be done. The financial support offered for those wishing to study in jail is limited, as are the available courses. Both could be expanded. Access to educational material online is also needed.
The Correctional Services Department must work closely with the Education Bureau, corporations and NGOs, to ensure career opportunities are available to those who have paid their debt to society and wish to make a constructive contribution.
Getting a job is not easy with a criminal record. A review of Hong Kong's law on the rehabilitation of offenders could help, as it is narrow in scope. The law provides for a conviction to be "spent" when a first-time offender goes three years without committing another crime.
But this only applies to sentences of three months in jail or less, or a fine below HK$10,000 (US$1,300). It will not cover many of the young protesters, who have received longer terms.
Other parts of the world have more sophisticated legislation, with varying periods of good behaviour required for different sentences. The time a crime must remain on the record can be less for those under 18.
Hong Kong needs young people to enter the workforce, especially those bright enough to study for degrees. A low birth rate, ageing population and exodus from the city present a challenge.
Steps to rehabilitate those who have shown remorse should be part of wider efforts to move on from the troubles of 2019 and win the hearts and minds of young people. The city needs an engaged youth that can flourish, rather than a lost generation.