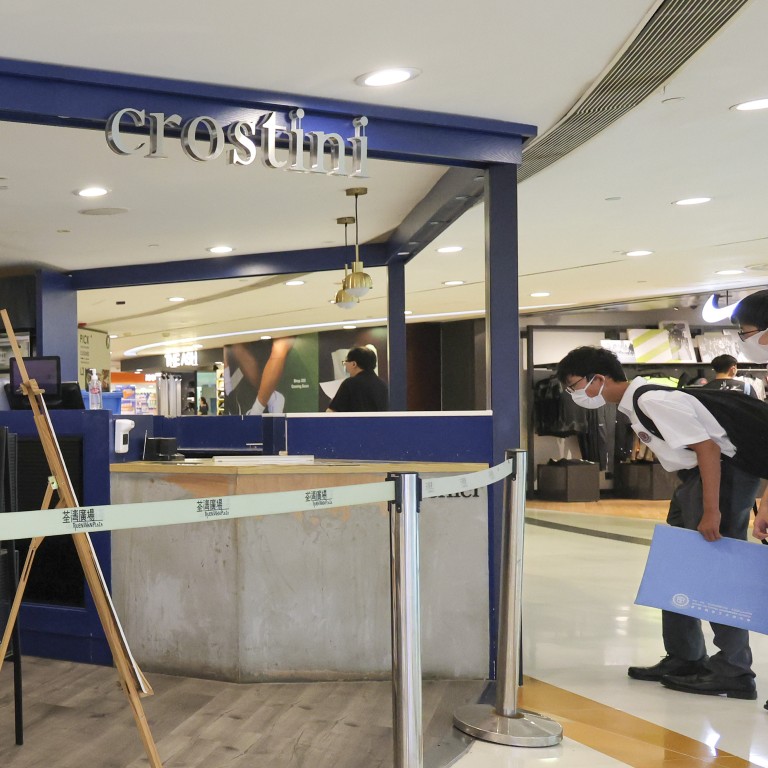 Opinion
Editorial
by SCMP Editorial
Editorial
by SCMP Editorial
Without an exit plan, Hong Kong hardships brought by Covid will continue
Businesses such as restaurants and bakeries are shutting down as temporary measures including wage subsidies and rent relief come to an end, yet a road map to a sustainable economic recovery remains elusive
Hong Kong is walking the tightrope of fighting a resurgence in coronavirus infections without killing off the fragile economic recovery. With the government sensibly avoiding further tightening of social-distancing restrictions, businesses ought to have more breathing space.
But the harsh truth is that many are still struggling to survive while waiting for a reopening of the border with the mainland and the wider world, without which the city cannot get back on its track.
The recent lapse of a rent deferral initiative by the previous administration has added to the challenge. Announcing the closure of its 15 outlets, bakery chain Crostini said it was soon put under pressure to repay millions of dollars in rent after the scheme ended two months ago.
Under the three-month safeguard introduced during the height of the fifth wave of outbreak earlier this year, landlords could not terminate tenancies, cut services or take legal action against tenants in vulnerable sectors for failing to pay rent on time. But as the protection expired, thousands of businesses were said to be negotiating the repayment terms.
The previous administration probably did not expect the respite brought by its well-intentioned measure would be so short-lived. Leaders of the catering industry warned of a new wave of business closures if the new government did not come to the rescue. But even if officials heed the calls to provide another round of wage subsidies, it may only delay the problems.
Taxpayers are entitled to question why restaurants should get additional relief when other businesses are also facing hardships.
The debate over the way forward has intensified since the World Health Organization chief said the end of the pandemic was finally in sight. Tedros Adhanom Ghebreyesus was referring to the fact that the number of weekly reported deaths from Covid-19 was the lowest since March 2020.
But he also warned against lowering the guard. "We can see the finish line ... but now is the worst time to stop running. Now is the time to run harder and make sure we cross the line and reap the rewards of all our hard work," he said.
The appeal resonates with the government's resolute pledge against "lying flat" as Hong Kong still logs thousands of new infections each day. But there needs to be not just a sound strategy to bring the outbreak under control, but also a road map to bring public life back to normal.
This includes enabling quarantine-free travel with the mainland and the rest of the world and further relaxing other social-distancing measures. Regrettably, neither seems to be available at this stage and a timeline is much needed. Until then, the economy and people's livelihoods will continue to suffer.