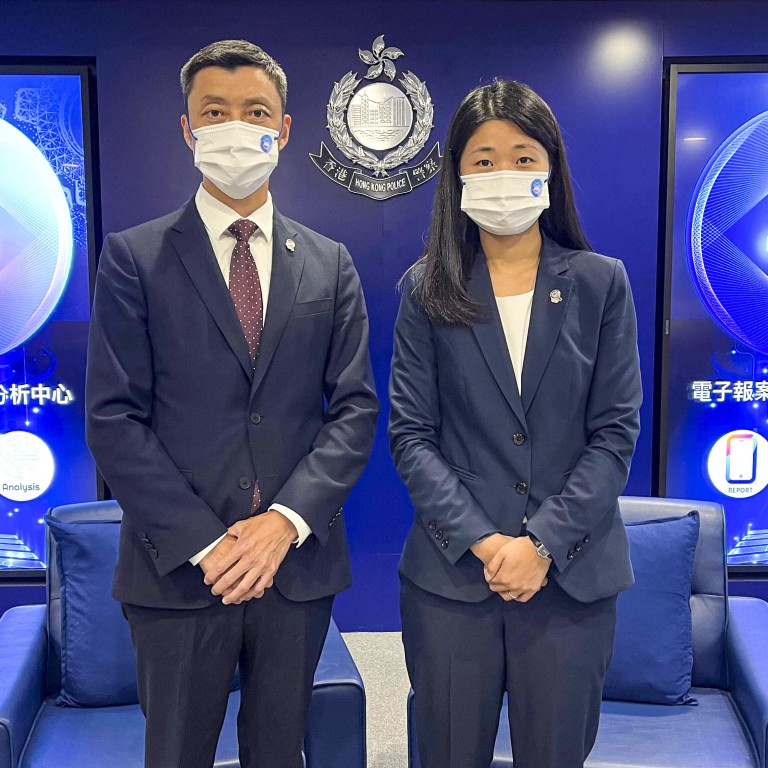 Opinion
Editorial
by SCMP Editorial
Editorial
by SCMP Editorial
Law must catch up with cybercriminals
When the relevant reforms are in place, the police's e-Hub unit should help ensure officers are well-placed to more effectively investigate offences and take action before scammers find their next victims
Cybercrimes are on the rise in Hong Kong even as figures for other types of major offences have fallen. That contrast puts a spotlight on the growing need to fight criminals who increasingly find easy targets through fast-changing technology such as smartphones.
In July, the Law Reform Commission launched a public consultation on its proposal to update laws and penalties related to such crimes. The update would be the first in more than two decades.
While waiting for sharper legal teeth, Hong Kong police this week announced that they were ready to snap back with new unit featuring an upgraded reporting system to analyse
cybercrime
incidents.
In the first half of the year, police logged more than 10,600 online scams or other cyber offences, 46 per cent more than during the same period last year. Victims lost about HK$1.58 billion in total.
The stakes are even higher when it comes to dangerous and possibly
deadly human trafficking scams
that lure jobless young people into forced labour for online or telecoms fraud rings across Southeast Asia.
Police say their new e-Crime Processing and Analysis Hub (e-Hub) is a "one-stop platform to combat related syndicates and prevent the spread of scam cases" that will allow officers to more quickly process and confirm information from victims and informants.
The force is also looking at ways to enhance digital policing through a cooperation arrangement with the Hong Kong Science and Technology Parks Corporation.
As we have suggested before, those powers must be subject to safeguards to strike a balance of proportionality to other offences, and between effective law enforcement and the protection of individual rights.
But when balanced cybercrime laws are in place, the new police unit should help ensure officers are well-placed to more effectively investigate offences and take action before scammers find their next victims.