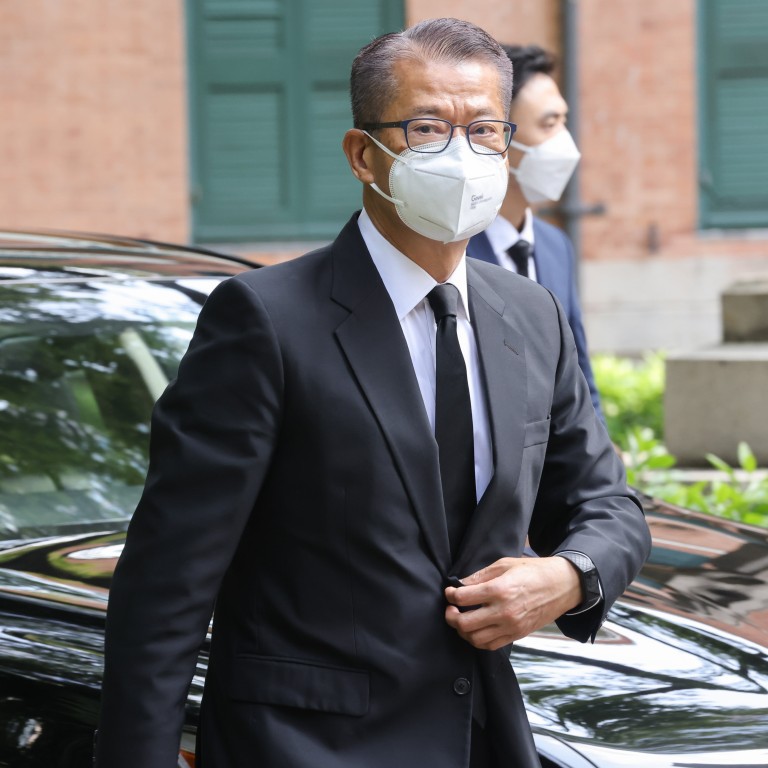 Opinion
Editorial
by SCMP Editorial
Editorial
by SCMP Editorial
Strong actions from leaders can help Hong Kong tackle budget deficit
Economic and political challenges remain but city's government has the resources to overcome obstacles brought about by Covid-19 and other factors to restore confidence and balance the books sooner rather than later
Hong Kong has long been used to dealing with economic volatility but after almost three years of stunted growth because of the coronavirus pandemic, it is no surprise that government finances are in the red.
Still, the warning of a worse-than-expected HK$100 billion (US$12.7 billion) budget deficit this financial year is a disturbing reminder of the challenges ahead – Covid-19 is still present, the economy remains weak and confidence in the city is fragile.
Public finances will continue to be impacted. Revenue from stamp duties are likely to come in a third less than expected following a 37 per cent drop in home purchases in the first four months, while transactions on the stock market between April and August shrank by more than a quarter compared with the same period last year.
Land sales also plunged, generating only HK$17.2 billion in the first five months of the year, just a fraction of the annual forecast of HK$120 billion, according to Financial Secretary Paul Chan Mo-po.
The latest projection for the deficit, up from the original HK$56.3 billion, would be the second-largest in the city's history after a shortfall of HK$232.5 billion in 2020. But with six months remaining in the current financial year, a turnaround cannot be ruled out; after all, Chan and his predecessors are known for having made wrong estimates of budget surpluses and deficits before.
Chan's warning, observers say, may well be part of a government strategy to manage expectations for more handouts in the run up to the first policy address by Chief Executive John Lee Ka-chiu on October 19.
In fact, the government is in a position to further facilitate economic recovery. Barring a sudden large rise in coronavirus infections, social-distancing rules and restrictions on travel – particularly to and from the mainland – should be further relaxed to enable day-to-day living and economic activities to return to normal. The change from hotel quarantine to self-surveillance at home for arrivals is a good step forward.
Hong Kong's economy is known for its resilience. For many who still have faith in the city's future, it is only a matter of time before business returns to normal and public finances improve. But it must not be forgotten that the city is also undergoing sweeping political and economic changes that affect local and overseas confidence in its future.
Questions have been raised whether the changes will result in any structural issues for public finances. This includes the further narrowing of the tax base fuelled by an ongoing wave of emigration and the ability to stay ahead in the global competition for talent and capital.
They are valid issues for the chief executive and the financial secretary to tackle in the policy address and next year's budget.