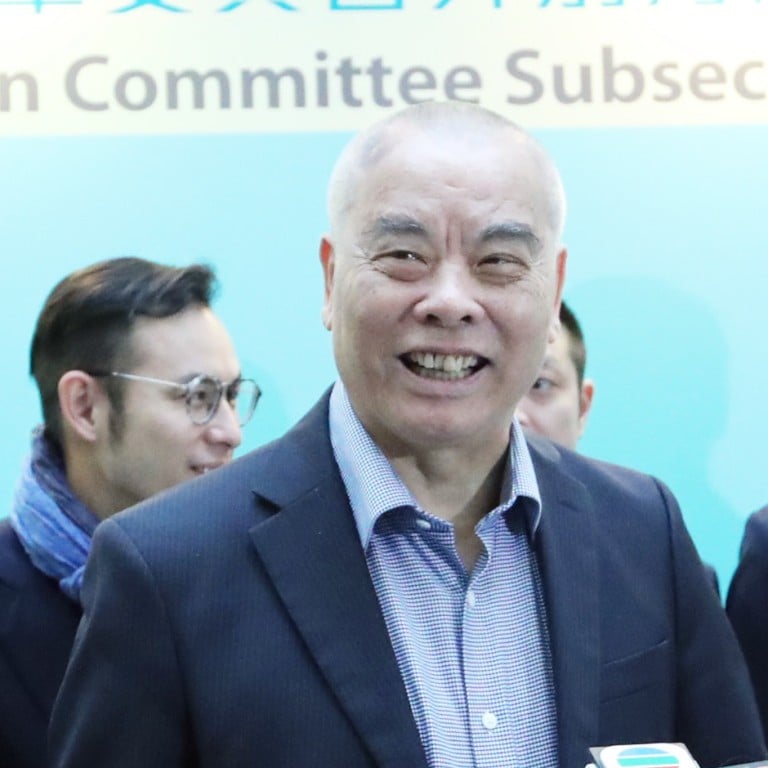 Opinion
Editorial
by SCMP Editorial
Editorial
by SCMP Editorial
Taiwan film awards a political minefield
Hong Kong filmmakers are being urged to think twice before attending the ceremony for the Golden Horse Awards for fear that untoward comments during the event could see their work banned in mainland China or worse, fall afoul of the national security law
The Golden Horse Awards in Taiwan is often referred to as the Oscars of Chinese-language films. The prestigious event is also an occasion for industry leaders in the region to showcase and celebrate their successes.
Unfortunately, the event has become increasingly politicised in recent years, so much so that it has again prompted a Hong Kong film body to appeal to producers and others in the local industry to "think twice" about attending the coming ceremony.
Hong Kong Motion Picture Industry Association chairman Crucindo Hung Cho-sing said this was not meant to stop members from joining the event. But he conceded that any untoward episodes during the ceremony may cost members the mainland market.
"We are really worried that someone will suddenly mention Taiwan independence or Hong Kong independence," he said. The appeal was dismissed by some as just a pledge of allegiance to Beijing.
The concerns, however, are not unfounded. In 2018, the event ended on a sour note, with mainland actors and actresses snubbing the post-ceremony dinner in response to the pro-independence remarks by an award-winning Taiwanese director in her acceptance speech.
The following year saw the mainland film industry banned from taking part in the awards. Controversy flared again last year when the best documentary prize went to Revolution of Our Times, a Hong Kong film on the 2019 social unrest in the city.
Heightened by the United States' arms sales to Taiwan and the recent visit by House of Representatives Speaker Nancy Pelosi to the island, the prevailing cross straits tensions are likely to make this year's event even more politically charged.
It is a shame when politics rears its ugly head in matters of arts and culture. Filmmakers have to exercise their sensitivity and judgment on whether to step into political minefields. Those who do so should be prepared to pay the price, such as sanctions imposed by mainland authorities.
But with the national security law having been in place in Hong Kong for two years, the consequence of any political faux pas can be more than just losing access to the mainland market. The industry will suffer as a whole when politics takes precedence over cultural exchanges and artistic cooperation.