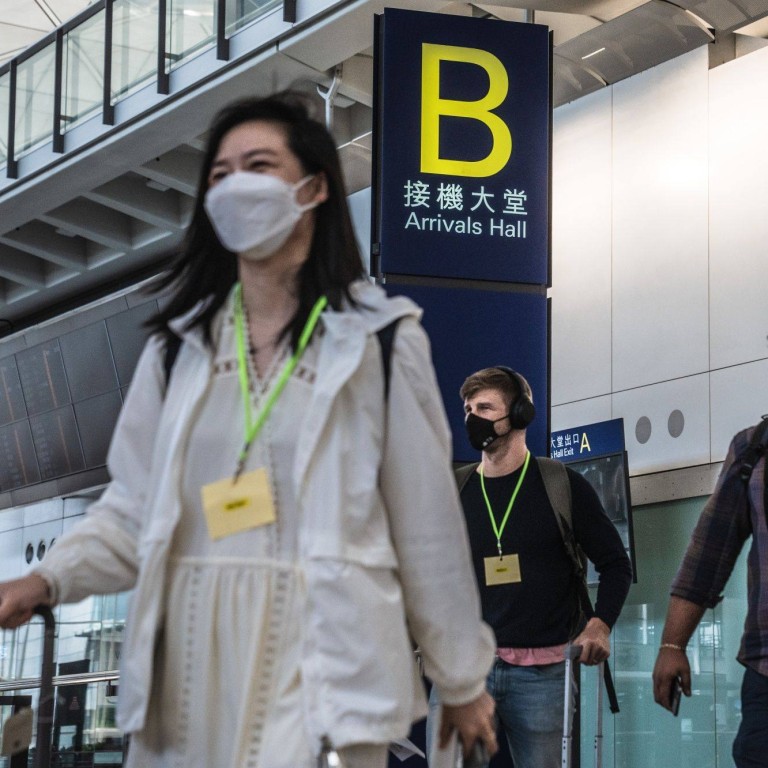 Opinion
Editorial
by SCMP Editorial
Editorial
by SCMP Editorial
Hong Kong's caution is laudable, but there is room to lift more Covid-19 restrictions
The end of hotel quarantine, while welcome, is seen by some as a half-measure; to truly lift the city's mood, officials should consider revising other rules, such as increasing the number of people who can dine together
It says something about the anti-Covid ordeal Hong Kong has put itself through that no sooner has the government ended hated hotel quarantine altogether, society is already clamouring for more relief from pandemic-related measures.
Businesses and individuals have had enough of restrictions that set Hong Kong apart from the rest of the world, barring the mainland. They cannot see what is to be gained from remaining social-distancing measures that target, and discourage, the visitors our domestic economy so desperately needs if it is to return to growth any time soon.
It comes down to risk versus reward – the human and social cost of a possible surge in Covid-19 infections from overseas, versus the social benefits of economic recovery. It falls to officials to strike the right balance.
Alas, those responsible do not find the task so simple. Secretary for Health Lo Chung-mau sees the government as responsible for ensuring it leads 7 million people down a safe path. The sentiment cannot be faulted, except that many experts declare the virus to be endemic, and that living with it is no longer optional.
Hong Kong welcomed its first arrivals without sending them into quarantine from early yesterday morning. Instead, they entered three days of surveillance, while excluded from restaurants, bars and other high-risk premises, followed by four days of self-monitoring.
The recent downward trend in case numbers prompted experts to suggest scrapping all travel rules if imported cases account for less than 5 per cent of the total in coming weeks. Otherwise, the catering industry warned of more business closures and lay-offs.
But Lo said if arrivals rose to 50,000 a day, imported infections could reach 1,500. This would increase the risk of community transmission.
The government is understandably wary of relaxing restrictions only to feel compelled to reimpose them in the face of another surge of cases. A valid concern about the latest relaxation, however, is that while it will encourage Hongkongers to travel, taking their money and spending it overseas, it will discourage visitors by banning them from entering restaurants, bars, nightclubs, gyms and the like.
This may be an unintended effect but, with National Day and a public holiday coming up, along with distribution of the next instalment of the government's consumer voucher scheme to stimulate the economy, it is ill-timed.
To compensate, it is time to consider relaxing social-distancing rules sooner rather than later, beginning for example by ending the limit on numbers at a restaurant table.
The risk seems minimal, since recent arrivals are banned and restaurant operators have generally shown commendable caution. There remains time for officials to monitor case numbers for a few days before deciding whether to ease restrictions.