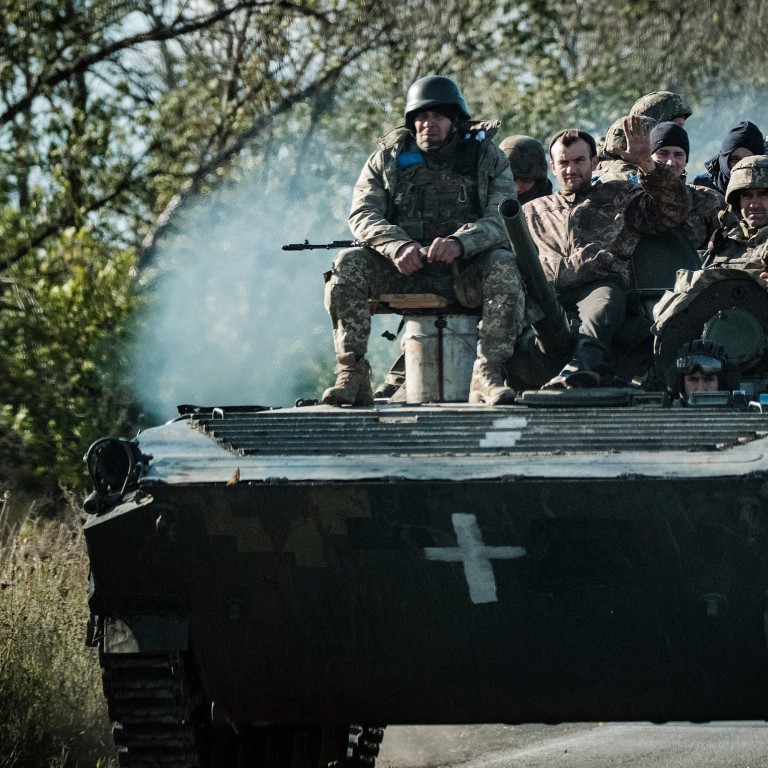 Opinion
Editorial
by SCMP Editorial
Editorial
by SCMP Editorial
World must unite to talk Russia back from brink of nuclear war
Vladimir Putin says he is not bluffing, so every effort must be made to reach a negotiated peace however difficult that may be
The war in Ukraine has taken a terrible toll, with thousands killed, millions displaced and a grave threat posed to global security and stability. But there is no sign of the conflict ending. Instead, there have been disturbing developments that risk an escalation. Russian President Vladimir Putin caused concern last week when he made a thinly veiled threat about the use of nuclear weapons. If Russia's territorial integrity was threatened, he said, "we will use all available means to protect our people". He added: "This is not a bluff."
The US response also sent a chill down the spine. It said it would act decisively if Russia used tactical nuclear weapons in Ukraine and warned of "catastrophic consequences".
There is an urgent need for all major stakeholders to step back and seek to ease tensions rather than straining them further. The stakes are so high. Nuclear weapons have not been used on the battlefield since the US bombing of Hiroshima and Nagasaki in 1945 that cost more than 200,000 lives. The consequences of a new nuclear conflict would, evidently, be devastating. Nations with nuclear arms bear a heavy responsibility. These weapons must never be used.
UN Secretary General Antonio Guterres was right when he said: "The idea of nuclear conflict, once unthinkable, has become a subject of debate. This in itself is totally unacceptable." Restraint is required. But there are other worrying developments. Putin has called up 300,000 reservists to fight in Ukraine, the first mobilisation of its kind since World War II. It is a drastic step, prompting protests in Russia and an exodus of thousands from the country.
The move follows significant gains made by Ukrainian forces, driving back the Russians in the northeast of the country. Meanwhile, referendums are being held in four occupied territories in Ukraine, to decide whether they will become part of Russia. The holding of these widely discredited votes is a dangerous step. It could lead to any attempt by Ukraine to recover the land being seen by Moscow as an attack on Russian territory.
No wonder China and India have called for a negotiated end to the war. China has walked a fine diplomatic line, not condemning its partner Russia nor providing it with military support. It has opposed sanctions imposed by the West. But even Putin conceded this month that Beijing had "questions and concerns" about the conflict. China has repeatedly advocated peace talks.
Sadly, the war is likely to drag on. A bleak winter lies ahead. The prospect of a negotiated peace is remote. But efforts to secure such an end to hostilities must be pursued. This is the only sensible option at a perilous time.