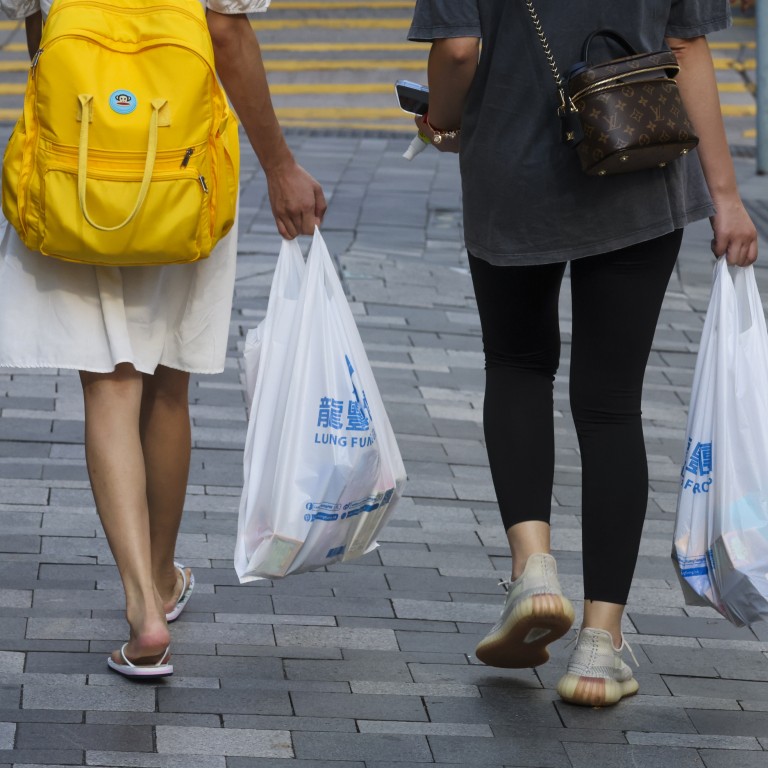 Opinion
Editorial
by SCMP Editorial
Editorial
by SCMP Editorial
First steps towards a plastic-free future
Accelerated efforts to ban single-use tableware in Hong Kong must be coupled with public education and finding reusable alternatives for the restaurant industry
Hong Kong has accelerated efforts to ban single-use plastic tableware provided by restaurants. By this time next year – two years ahead of schedule – restaurants may be prohibited from providing disposable plastic cutlery, straws, stirrers and plates. Amendments to the Product Eco-responsibility Ordinance went before the Legislative Council panel on environmental affairs this week. The Environment and Ecology Bureau said the fast-track process was made possible by increased public acceptance and the fact that "suppliers in the market are already able to provide non-plastic alternatives".
The first phase of what will eventually be a ban on single-use plastics will also halt the sale or free distribution of items such as hotel toiletries, plastic cotton buds and toothbrushes. Penalties are planned at about HK$2,000. As early as 2025, plastic containers will be off the menu for takeaway food as well.
Speeding up the plastic tableware ban, plus the increase in the plastic shopping bag levy, should be applauded. But more needs to be done. Like most of the world, the city lost precious time during the pandemic when plastics from delivery or takeaway services piled up along with a flood of medical waste.
This week, Greenpeace USA reported that plastic recycling rates in America fell even as virgin, non-recycled plastic production shot up in 2021. Only about 5 per cent of nearly 50 million tonnes of household plastic waste was recycled last year. The environmental group called industry claims that there was an efficient, circular plastic recycling economy "fiction". Given Hong Kong's lacklustre efforts to date, the city is unlikely to be doing better. Most Hongkongers back the fight against plastic waste. An Environment Bureau consultation in 2021 found that more than 90 per cent of respondents supported regulation of single-use tableware "progressively by legislation".
Faster government action towards a complete ban, therefore, is a hopeful sign. But authorities must keep up the momentum. New laws must be coupled with effort to help restaurants find reusable alternatives to single-use plastic, along with educating the public about why such measures are in the best interests of all.