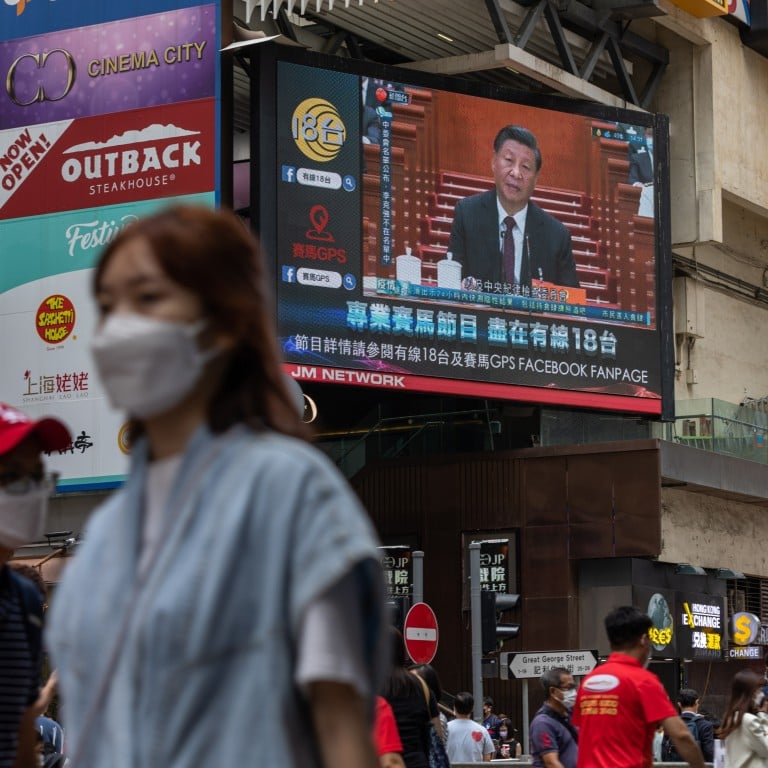 Opinion
Editorial
by SCMP Editorial
Editorial
by SCMP Editorial
Hong Kong must take its time to get national security law right
The legislation has been long overdue but considering the circumstances, a little extra time to make it palatable to all stakeholders is worth it
The passing of new national security laws was described by John Lee Ka-chiu as a priority during his campaign for the city's leadership in April. The legislation was expected by the end of the year, but has now been deferred until 2023. The sensitive and complex bill is not among the 16 scheduled for the remainder of this year.
The delay is a sensible move reflecting the many pressing issues the government is facing. It is a matter of fine-tuning the city's priorities. Hong Kong is striving to get its pandemic-hit economy back on track and to deal with urgent livelihood issues.
The city also hopes to open up, with a high-profile international banking conference and the Rugby Sevens taking place this week.
President Xi Jinping warned recently that systems protecting national security need to be strengthened. Hong Kong has had a constitutional duty to pass legislation under Article 23 of its de facto constitution, the Basic Law, since returning to Chinese rule in 1997. An attempt to enact the laws was shelved in 2003 when 500,000 people protested amid concerns about their impact on freedoms.
Much work has already been done to prepare the new legislation. But it is wise to take some more time to consider it and to consult, as Hong Kong seeks to emerge from the Covid-19 pandemic.
The city already has a sweeping national security law, enacted by Beijing in 2020 after months of civil unrest. But it does not cover all the areas required by Article 23, such as treason, sedition and the theft of state secrets. The process will provide an opportunity to improve and modernise existing laws passed in colonial times.
There are other considerations, too. World events are developing quickly, amid heightened geopolitical tensions. New challenges have arisen. Hong Kong is not the only part of the world planning to introduce fresh national security laws.
Lee has said more time is needed to ensure the legislation Hong Kong ends up with is comprehensive, covering every eventuality. Laws and proposals overseas are being studied, including how measures are to be balanced with the protection of human rights.
The legislation should be tailored for Hong Kong's circumstances while drawing on developments elsewhere. Any remaining loopholes must be closed. As Lee says, it is best to avoid repeated amendments in the future as new circumstances arise.
But it is also to be hoped that the laws will provide greater definition and clarity to the city's national security defences. They should not unduly restrict freedoms. The Article 23 laws are long overdue. They still require careful handling. After 25 years, it is worth taking a little extra time to get them right.