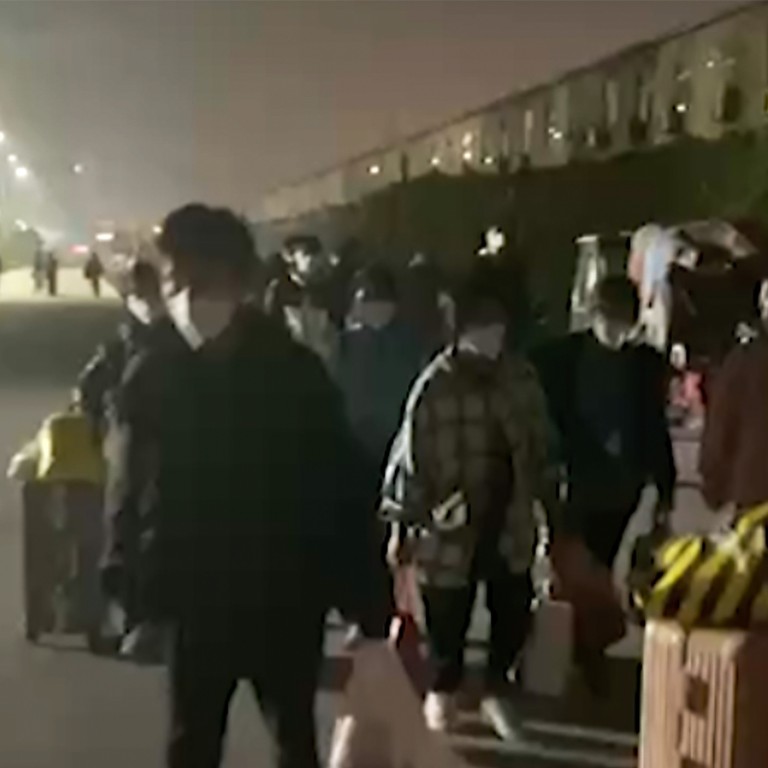 Foxconn factory disruption shows there are no winners from excessive Covid-19 controls
Foxconn confirmed last week that a small number of its employees were affected by Covid-19 but said production was largely continuing as normal
The exodus of workers from Foxconn is a warning about the accumulating social and human costs of implementing a zero-tolerance Covid policy
Video clips showing tens of thousands of migrant workers
fleeing the world's largest iPhone factory
in the Chinese city of Zhengzhou, and crossing nearby fields on their way to their hometowns, shocked the world over the weekend. Many are asking how and why this happened.
The short answer is that many workers within the Foxconn compound were scared of catching Covid-19 – and unhappy with the actions of management within the compound, which is a city in itself with nearly 300,000 workers.
As the
South China Morning Post first reported on October 21,
life at Foxconn changed on October 19 when the compound banned eating in dining halls and asked workers to take meals back to their dormitories. At that time, there was no official report of confirmed Covid cases within the compound.
Workers started to vent their anger by posting texts, videos and pictures on Chinese social media platforms. Some complained about poor food quality and the lack of medical care, and many voiced concerns about catching the virus.
Foxconn confirmed last week that a small number of its employees were affected by Covid-19 but said production was largely continuing as normal. The local government of Zhengzhou, and the provincial authority of Henan, published data showing small numbers of infections but did not report any cases within Foxconn compound.
The situation within the compound did not improve. According to screenshots of internal notices, the "reward" for workers who showed up at work was doubled from 50 yuan to 100 yuan (US$14) per day from October 26 to November 11. But workers did not buy that. Video clips showing them fleeing the compound emerged on Saturday and went viral in the following hours. On Sunday, the Zhengzhou government and Foxconn pledged to help workers.
Workers fleeing over Covid fears is not new. In early 2020, millions of Indian migrant workers walked from cities to village homes when the Indian government announced lockdowns, and in Vietnam, over a million of migrant workers fled major cities in the summer of 2021 for the same reason. The exodus of workers from Foxconn shares certain similarities with the other cases, but it is also a warning about the accumulating social and human costs of implementing a zero-tolerance Covid policy.
First of all, China's emphasis on the potential dangers of the virus has unnecessarily amplified fears about Omicron among the public. Chinese social media and even official media are filled with articles about potential threats – the virus can damage a man's testicles or will damage the brain for decades – just to name two. Whereas opposing arguments, including a study of Shanghai patients this year by Zhang Wenhong – the epidemiologist known as China's Dr Fauci – that showed zero risk of serious illness for those under 60, are played down.
This distorted coverage helps justify draconian controls, but it also translates into misinformation that can easily lead to panic and overreaction. It was only after the incident that the Zhengzhou government said there was not a single seriously ill Covid case at Foxconn.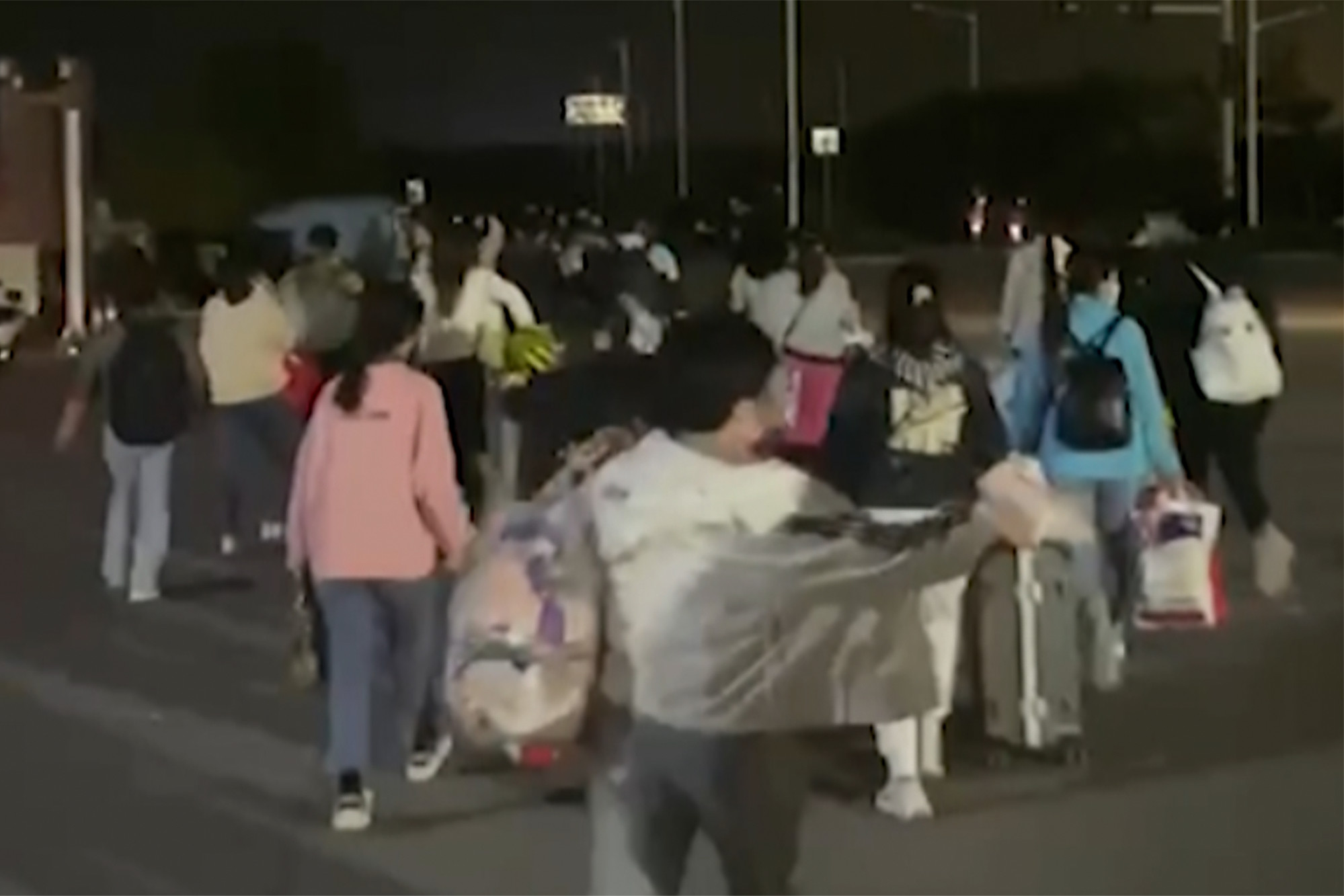 Meanwhile, the closed-loop production model is difficult to implement, even for a well-resourced and highly organised employer like Foxconn. Foxconn had tried to ensure production during the peak iPhone 14 production season, but it is simply too much to ask a business entity to run the equivalent of a mid-sized city for weeks. Just imagine the logistics nightmare of preparing three meals a day for over 200,000 workers!
There are no winners from this incident. Foxconn is set to experience a big disruption in its production; the Zhengzhou government, which is struggling with a fiscal revenue drop, will see a fresh blow to the local economy; and the workers will have to bear reduced income from being away and also completing quarantine on their return.
China achieved success in balancing between Covid-19 controls and economic development, but that has fizzled away since Omicron became the main variant. The Foxconn incident again shows that China needs to design an exit strategy from zero Covid – otherwise its own governments, businesses and people will suffer.