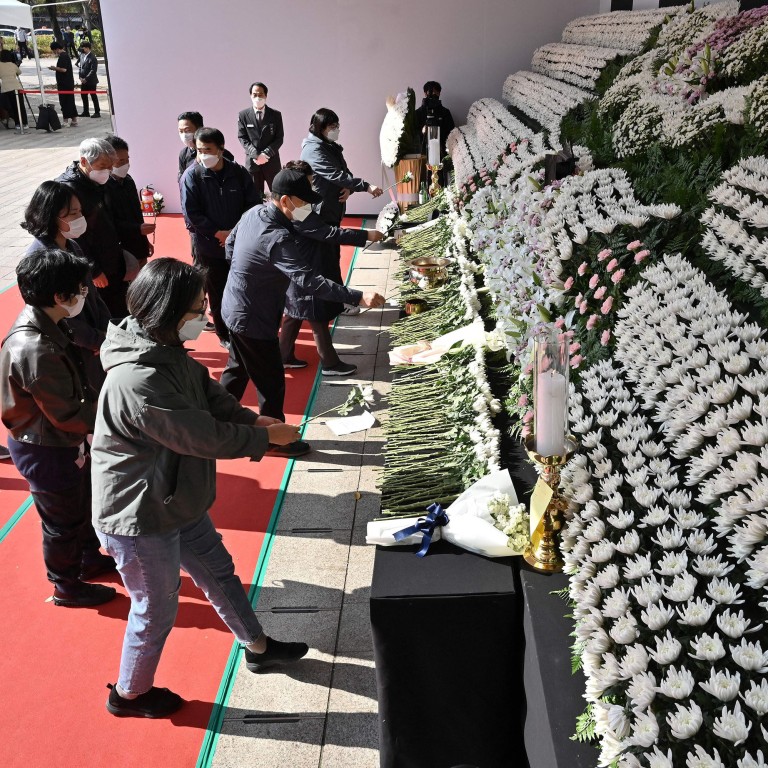 Opinion
Editorial
by SCMP Editorial
Editorial
by SCMP Editorial
Crowd control must be taken seriously in Hong Kong
The deadly Halloween crush in Seoul is a reminder to cities around the world, including Hong Kong, that policing during festivals is not to be taken lightly
The world reacted with shock, horror and sympathy to Saturday's Halloween disaster in a Seoul nightlife district that took more than 150 lives.
Hong Kong felt a poignant empathy, as it stirred memories of a similar incident in the Central entertainment area of Lan Kwai Fong in 1993 that took 21 lives. The victims in Seoul, mostly teenagers or in their 20s, included four Chinese nationals.
Thoughts are with family and friends bereaved by a turn of events that turned a traditional celebration into a mass tragedy. South Korean President Yoon Suk-yeol declared a period of national mourning. President Xi Jinping and American counterpart Joe Biden were among world leaders who expressed sadness and condolences.
As many as 100,000 people flocked to Seoul's popular Itaewon district on Saturday to celebrate Halloween, clogging narrow alleyways and winding streets.
Reports said a fatal surge and crush of people occurred in an alley leading to a club where a YouTube celebrity appeared. People kept pushing from the back and once those at the front went down others piled up over and behind them, resulting in crushing and suffocation.
In the Hong Kong incident, shortly after midnight on New Year's Eve nearly 30 years ago, young revellers who rushed down a slope slipped on wet cobblestones and were trampled underfoot as crowds joined the stampede from bars and alleys.
This Halloween, the police wisely advised revellers against crowding on steep steps and slopes.
If there is a lesson in common to be learned from both tragedies, it is not to rule out any scenario of crowd control. But who would have anticipated what happened?
Nonetheless, some experts have criticised the authorities for assigning just 200 officers to the Itaewon district that night to focus on prevention of sex crimes, drug trafficking and theft, rather than crowd control.
Given that South Koreans have only just begun to enjoy life without face masks again, a larger, more high-spirited young crowd than in previous years was to be expected. In all the circumstances it was a disaster waiting to happen.
That is something for Hong Kong authorities to reflect on sooner or later, when the mask mandate no longer applies.