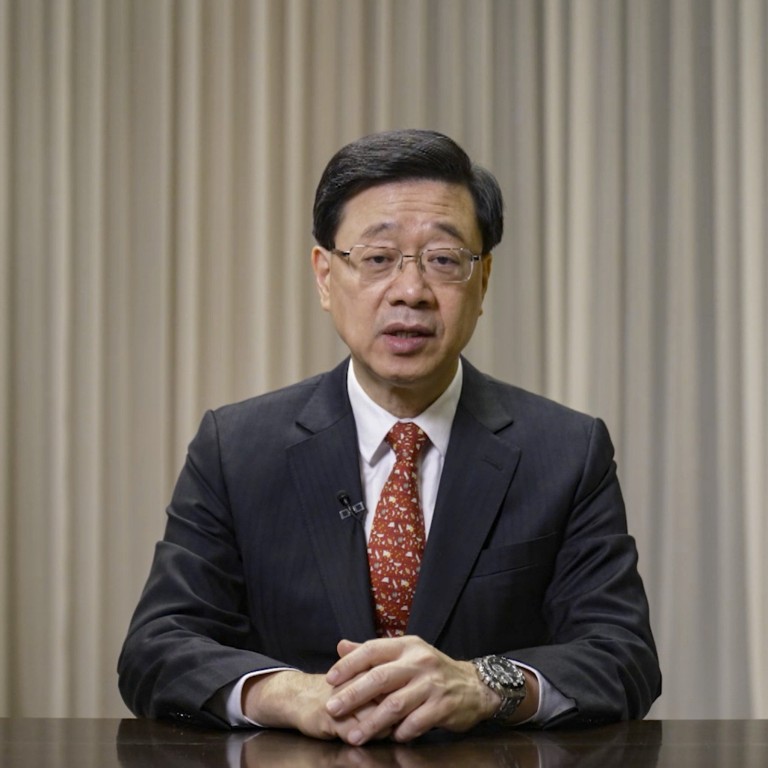 Opinion
Editorial
by SCMP Editorial
Editorial
by SCMP Editorial
Regional free-trade agreement shows Hong Kong means business
Hong Kong is set to complete negotiations for early admission to the Regional Comprehensive Economic Partnership and play a pivotal role in trade between the Greater Bay Area and Southeast Asia
Hong Kong emerged as a city of two tales last week. One counted the cost of fighting Covid-19 – a further 4.5 per cent contraction in the economy in the third quarter. The other looked forward, painting a vibrant future as the authorities relax or drop growth-crushing pandemic measures and the city opens up.
Thankfully, by the end of the week, optimism prevailed. Chief Executive John Lee Ka-chiu revealed Hong Kong was set to complete negotiations for early admission to the Regional Comprehensive Economic Partnership (RCEP) between China and 14 other Asia-Pacific economies, the world's largest free-trade deal. In this it has the support of all 10 members of the Association of Southeast Asian Nations (Asean).
He also told the inaugural Hong Kong-Asean summit, organised by the South China Morning Post, the city would help Southeast Asian countries secure opportunities offered by the Greater Bay Area, an economic powerhouse of 11 cities in the south of China including Hong Kong and Macau.
These initiatives will expand the city's pivotal role as a global financial hub and bridge to China, both as a partner to Asean as it seeks opportunities in the GBA, and in adding value to the regional trade pact. The political reality is that Hong Kong's trade relations with Asean, with which it already has a free-trade and investment agreement, can only get stronger as tension between China and the West drives them together.
A former deputy minister of the Communist Party's International Liaison Department, ambassador Yu Hongjun, told the summit membership of the RCEP was likely to further bind the city's fortunes to the Asian region. Singaporean Health Minister Ong Ye Kung offered a similar positive view of Hong Kong's economic integration with Asean, adding that the city state strongly supported the city's RCEP application.
Ultimately, the game-changer in closer regional links is early admission to RCEP – and the potential expansion in trade and economic relations that will unleash among member countries and especially with Asean.
That said, Hong Kong is bringing a lot to the table in terms of connectivity, regionally and with China, especially when it comes to facilitating Asean's goal of developing relations with the GBA.
The city is renowned for rebounding from adversity. Lee proclaimed to the Hong Kong-Asean summit that the city was "on stage again". That is the right message to send ahead of the Asia-Pacific Economic Cooperation summit, at which Lee will lead the Hong Kong delegation.