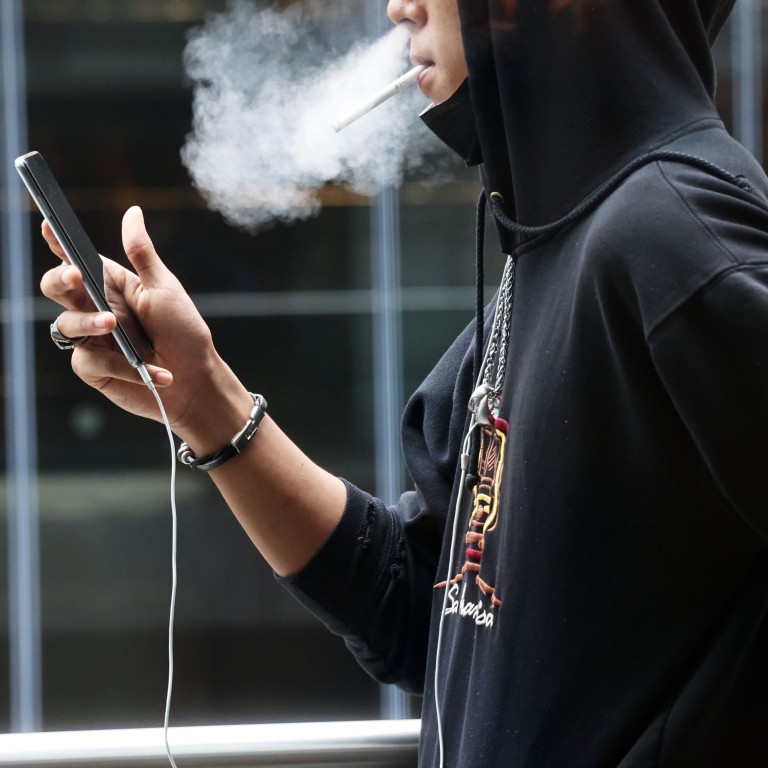 Opinion
Editorial
by SCMP Editorial
Editorial
by SCMP Editorial
Back bold proposal to ban tobacco sales
Hong Kong could be among the first places in the world to have a smoke-free generation if plans to outlaw sales of cigarettes to those born in 2009 and after are adopted
Younger generations of Hongkongers could be banned for life from buying cigarettes under a proposal to tighten laws in a bid to create the city's first "smoke-free generation". A ban on tobacco sales to anyone born in 2009 or after is now on the table, according to Secretary for Health Lo Chung-mau, saying it was an option to "let our new generations no longer be tempted and harmed by tobacco products".
The idea would build on the progress Hong Kong has made so far against a long-standing public health threat. Smoking is already prohibited on public transport, in hospitals, schools, parks and indoor areas of restaurants, bars and malls. The import, sale or manufacture of alternatives such as e-cigarettes is also banned. Last year, the city's smoking population fell to 9.5 per cent, in single digits for the first time. Chief Executive John Lee Ka-chiu has pledged to keep up the pressure. He has set a target of 7.8 per cent in three years, and a public consultation will be launched next year on its steps.
Government advisers recently suggested the generational line as part of a basket of anti-smoking measures including a doubling of the tobacco tax. The Council on Smoking and Health said the move would further shrink the smoking population and establish a "tobacco endgame" before the current government's term ends.
By 2027, the first group of Hongkongers would be denied access to tobacco even when they reach the age of 18. The restriction would apply for life, even though older residents will be able to continue to smoke. New Zealand was the first place to adopt similar legislation. Lawmakers there decided in July to ban anyone born in or after 2009 from ever buying cigarettes. The move drew global praise, and Singapore and Malaysia have started exploring similar laws.
Some have raised concerns about a loss of freedom of choice as well as the difficulty of enforcing a ban linked to age. But Hong Kong, like New Zealand, has a public healthcare system, so it is justifiable to try to remove a major health risk that costs taxpayers money.
The government would have three years before a ban goes into effect – enough time to observe how others enforce such laws. The health benefits of stopping another generation from slipping into a deadly habit is a compelling enough argument to forge ahead.