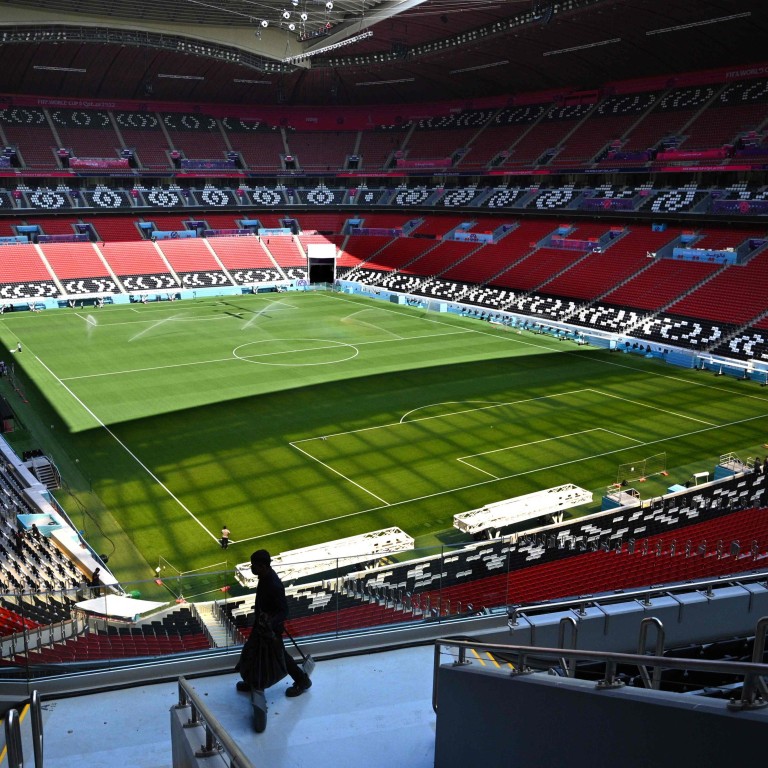 Opinion
Editorial
by SCMP Editorial
Editorial
by SCMP Editorial
The world will be watching as Qatar hosts the World Cup
The wealthy desert state was not an obvious choice as host for football's biggest event. Its bid was tainted by allegations of corruption and its human rights record was thrust into the spotlight. But the organisers hope the tournament will have a 'transformative impact on improving lives'
The decision to stage the World Cup in Qatar sparked a storm of criticism when announced in 2010. Controversy has surrounded the football tournament ever since. At midnight on November 20, the competition will begin. It is to be hoped it will be a success, on the pitch and off. There will be 64 matches and 32 teams. China and Hong Kong will, sadly, not be among them, having failed to qualify. But there will still be great enthusiasm for the event. At least 5 billion fans globally are expected to watch it.
Qatar was not an obvious choice as the host. It is a small, wealthy, desert state with little footballing pedigree. The nation's successful bid has been tainted by allegations of corruption. It has also thrust Qatar's human rights record under the spotlight. Same sex relationships are illegal there and thousands of migrant workers are alleged to have suffered abuses while working on infrastructure for the tournament.
Players are speaking out. Australian footballers featured in a video supporting migrant workers and same-sex relationships. One of the kits to be worn by Denmark will be all black, in protest at Qatar's policies. Some European players will wear a "one love" armband to show backing for the LGBTQ community. It is becoming increasingly difficult to separate sport from politics. Qatar's hosting of the event has, at least, raised awareness of the issues. They are likely to continue to be highlighted, despite a call by Fifa, the sport's governing body, to "let football take the stage".
The tournament will attract around 1.2 million fans. They have faced high accommodation costs. A late ban has controversially been imposed on alcoholic drinks at stadiums, although they will be served at a "fan festival". Qatar is the first Muslim country to host the competition.
Concern about high temperatures, which can reach 50 degrees Celsius in the summer, led to the tournament being moved to the winter months. This has disrupted the football schedule in Europe. But despite all these controversies, the tournament is ready to begin. A feast of football can be expected, with the world's top players plying their trade. Women referees will take part for the first time, a positive development. The event will provide a welcome diversion from the pandemic, the war in Ukraine, the energy crisis and fears of a global recession.
Fifa has pledged all are welcome at the World Cup, regardless of ethnicity, gender or sexual orientation. The Qatari organisers responded to Australia's human rights video by expressing the hope the tournament will have a "transformative impact on improving lives". Let us hope that is the case. The world will be watching.