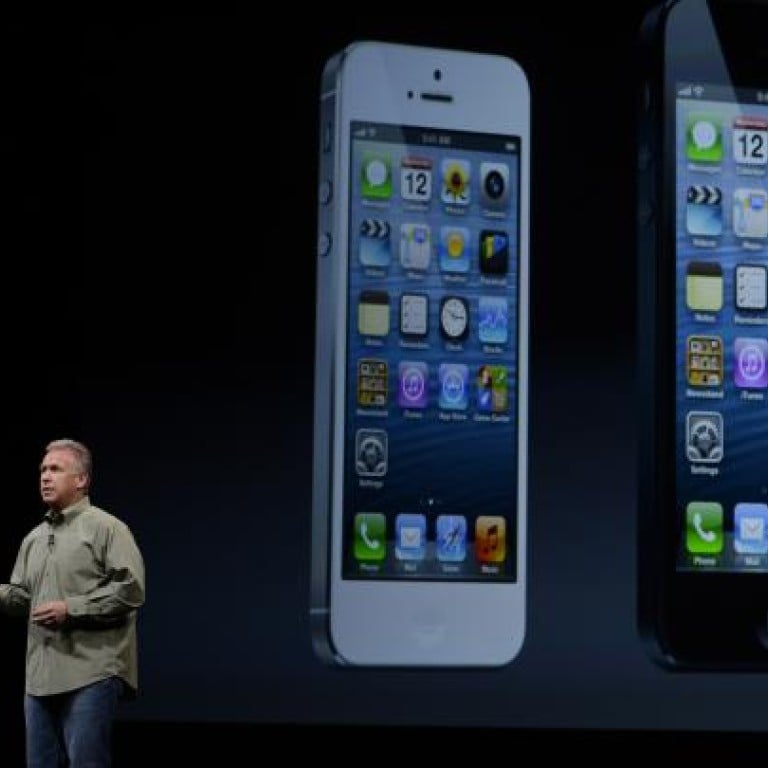 Unicom fumbles another iPhone launch
The absence of China from the latest global iPhone launch is the result of problems at Unicom, whose incompetence has repeatedly excluded China from Apple product launches.
China Unicom (
0762.HK
; NYSE: CHU) should be ashamed of itself for its recurrent ineptitude that has once again resulted in China's exclusion from the list of countries where the newest iPhone 5 will make its global debut. That's my major conclusion from an increasingly recurrent theme that has seen Apple launch major new products in the US and in numerous countries globally, only to delay their launch in China for months for unexplained reasons.
Clearly the reason for each delay isn't due to lack of demand, as Chinese consumers are just as eager as their global peers to get the latest hot iPhones and iPads. Likewise, the problem doesn't seem to be with Apple, which now gets about a fifth of its revenue from China and has sent steady signals over the last year emphasizing the market's importance to its future growth. So the main blame for the repeated delays can only lie with Apple's main Chinese telco partner Unicom, which had exclusive rights to sell iPhones in China for three years before its monopoly was broken early this year by smaller rival China Telecom (
0728.HK
; NYSE: CHA).
Chinese media, suspecting that Unicom would fumble the iPhone 5 football yet again, started reporting as early as last week that
China would once again fail to be included
on the list of countries for the iPhone 5's global launch, after the highly anticipated smartphone made its US debut earlier this week. Apple released the
list of countries for the global debut
shortly after the iPhone 5's formal launch, with Hong Kong, Singapore and Japan all included on the list that will see the smartphones available in those markets from next Friday. After that, the newest iPhone will be available in another 22 countries starting September 28, including the likes of such minor markets as Lichtenstein and Slovenia.
Of course, China is nowhere on any of the lists, which should come as a surprise to nobody by now. Other Chinese media are quoting a Unicom executive saying the new iPhone will be
available in China within three months
, meaning Chinese consumers will have to wait until almost the end of the year to get an official iPhone. The executive commented that Unicom has reached a deal with Apple to sell the phones in China, but is still awaiting approval from two government regulators.
Meantime, Chinese Apple enthusiasts who don't want to wait an extra three months for their latest iPhone will be able to buy unofficial phones, known locally as shuihuo, starting around the end of the month, though they will have to pay a hefty price of around 6,500 yuan, or more than US$1,000, for the privilege.
So, why am I blaming Unicom for this latest iPhone delay instead of both Unicom and China Telecom, which also hopes to offer the iPhone 5 by the end of the year? For starters, China Telecom has only had an official partnership with Apple since the beginning of the year, meaning the companies are still probably working out kinks in their relationship. But more importantly, China Telecom uses a telecoms standard called EVDO, which is different from the more common WCDMA standard typically used for the first wave of new iPhone launches.
Unicom, on the other hand, has neither the excuse of a new relationship nor the technology standard, since its partnership with Apple goes back three years and it uses the WCDMA standard. Instead, Unicom has shown itself to be a company plagued by management disorder and broader incompetence, not only in iPhone-related matters but in its broader marketing efforts. As such, look for China to continue being excluded from the next few iPhone launches, though China Telecom could eventually provide better product debuts as it builds up its relationship with Apple.
Bottom line: The absence of China from the latest global iPhone launch is the result of problems at Unicom, whose incompetence has repeatedly excluded China from Apple product launches.
To read more commentaries from Doug Young, click on youngchinabiz.com