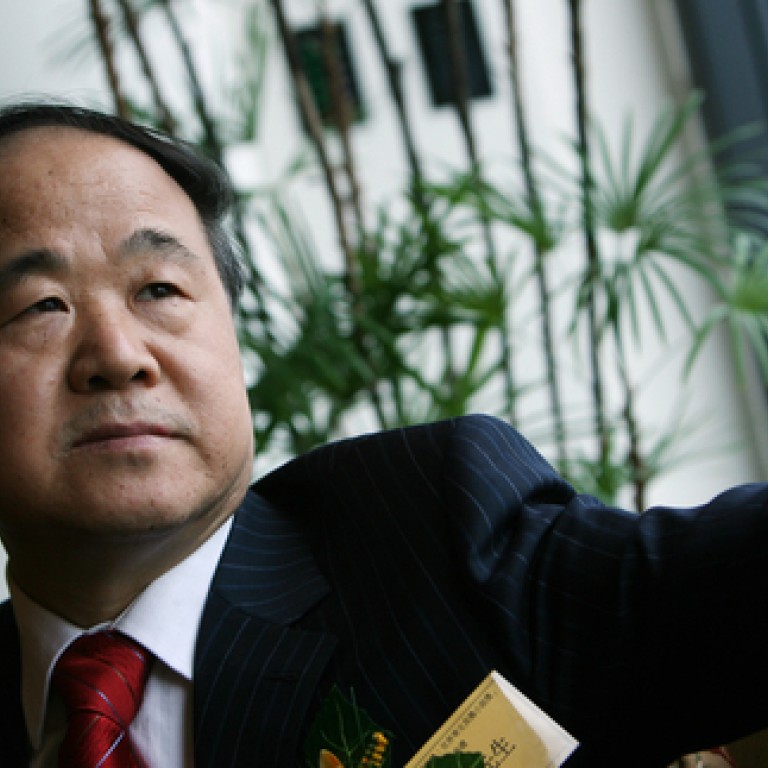 Opinion
Morning Clicks
by John Kennedy
Morning Clicks
by John Kennedy
Appal at Nobel literature prize rumour
Writers, activists and many readers reject the idea that Mo Yan might win, saying his career has been tainted by censorship
News that Chinese author Mo Yan
may have been
shortlisted for this year's Nobel Prize in Literature, the winner of which will be revealed sometime this month, has been met with
hope
but also strong opposition. Critics say little about the merit of his literary works, pointing instead to other aspects of his career.
Mo, for instance, is said to have chosen his pen name, which translates literally to "don't speak", not to protest literary censorship but to remind himself to not say anything which might land him in trouble. He
withdrew
from the 2009 Frankfurt Book Fair to protest the attendance of dissidents Dai Qing and Bei Ling. He's a vice-chairman of the Chinese Writers' Association. When asked for his thoughts on the 11-year sentence given to Nobel laureate
Liu Xiaobo
, Mo said he wasn't familiar with the situation and
wished
not to discuss it.
As for his most recent work, Mo sparked major controversy earlier this year as one of 100 Chinese literary figures who took part in an event to commemorate Mao Zedong by copying by hand Mao's 1942 "Yan'an Talks" speech, which defined which types of art were allowed under communism.
It'll be fun if he does win, let's just see if he dares go to receive it, and if he dares in his acceptance speech to say he's the first Chinese to win a Nobel prize. We'll have to see how he reacts when people ask him about Liu Xiaobo...
Morning Clicks
Media Roundup