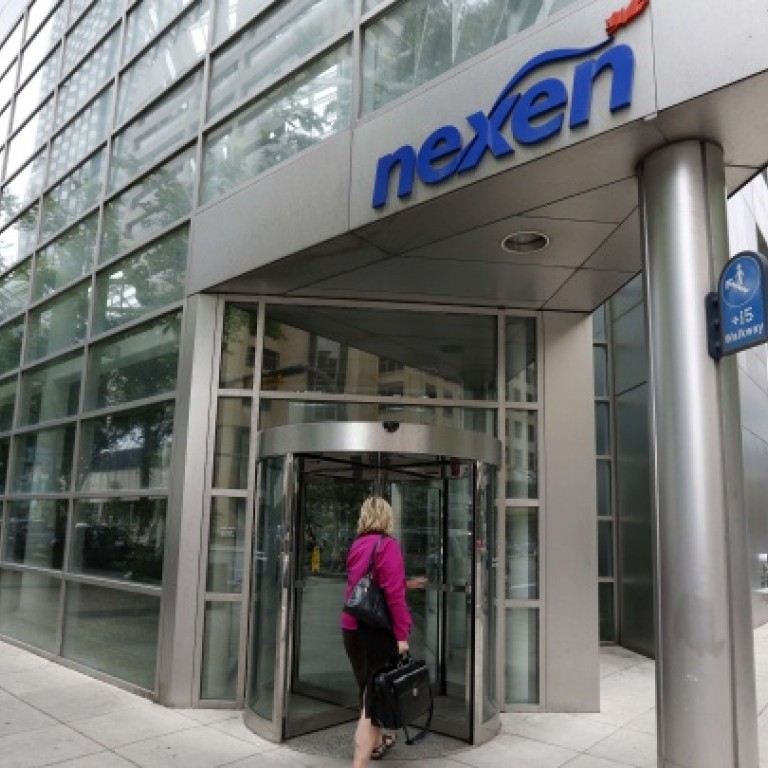 China M&A finance goes global with CNOOC, Citic Securities
New mega bond offers by Citic Securities and CNOOC indicate foreign investors may be increasingly willing to help Chinese firms finance their global M&A.
An interesting new trend has major Chinese firms financing their global expansions with mega bond offerings, with leading brokerage Citic Securities (
6030
.HK; Shanghai: 600030) and oil exploration giant CNOOC (
0883
.HK; NYSE: CEO) becoming the latest to tap international debt markets. This kind of overseas mega bond issue isn't really new for Chinese firms, as many in sectors ranging from telecoms to real estate have issued similar corporate debt in the past. But what's new now is that these latest offers are coming from companies that have made major acquisitions over the last year, and now they're testing the markets to see if bond buyers will help to pay for those assets.
Based on the relatively positive reception so far, it does appear that global bond buyers are interested in helping to finance China's global acquisition drive. But that said, firms like Citic Securities and CNOOC have strong connections to big state-run entities with lots of cash, and thus both companies could easily call on those sources to boost demand for their bond offerings.
Let's start with a look at Citic Securities, which last week
successfully listed US$800 million worth of bonds
after announcing its plan to issue the debt in April.The bonds mature in 2018, and carry a 2.5 per cent yield. I'm not a bond expert, but the terms look relatively favourable for Citic Securities in the current climate, and reports indicate that investor reception was positive.
Meantime, CNOOC also reportedly got a positive reception last week for its
mega offering of US$4 billion in bonds
. Terms ranged from as low as a 1.125 per cent for US$750 million worth of three year notes, to 4.25 per cent for US$500 million worth of 30 year notes. Investors were encouraged by the fact that CNOOC "unconditionally and irrevocably" guaranteed all the bonds, meaning its state-run parent and probably the central government itself would make sure the debt was repaid if CNOOC itself ever ran into financial trouble.
Followers of these two companies will know that both have engaged in major global M&A over the last year, and proceeds from these bonds will be used to help finance those purchases.
Citic Securities became China's first brokerage
to buy a major global asset last year when it paid French banking giant Credit Agricole (Paris: ACA) US$1.2 billion for its CLSA Securities unit. 
CNOOC made an even bigger splash with its
recent successful purchase
of Canadian oil exploration giant Nexen for US$15 billion, the largest global M&A ever by a Chinese firm. In the announcement of its new mega bond offer, CNOOC said the funds raised will be used mostly to pay off a US$6 billion loan it used to help finance the Nexen deal.
These two mega offers come not long after the more entrepreneurial Baidu (Nasdaq: BIDU), operator of China's leading online search engine, raised US$1.5 billion in its own mega bond offering last November. Baidu has also said that it plans to use the funds in part for M&A, and its name has appeared in frequent media reports as a suitor for major acquisition targets. The latest of those appeared last week, when reports surfaced that the company was
close to a deal to purchase video sharing website PPS
for up to US$400 million. 
As I've said above, it's always possible that these companies manipulated the markets by calling on their cash-rich state-run connections to boost demand for their bond offers. But in this case I'm going to give these firms the benefit of the doubt and say that global investors do seem to be showing an interest in helping Chinese firms finance their M&A for both global and domestic targets. If that's the case, we could well see some other big Chinese names make similar mega bond issues later this year, as financial markets show increasing willingness to help finance their big M&A deals.
Bottom line: New mega bond offers by Citic Securities and CNOOC indicate foreign investors may be increasingly willing to help Chinese firms finance their global M&A.
To read more commentaries from Doug Young, visit youngchinabiz.com