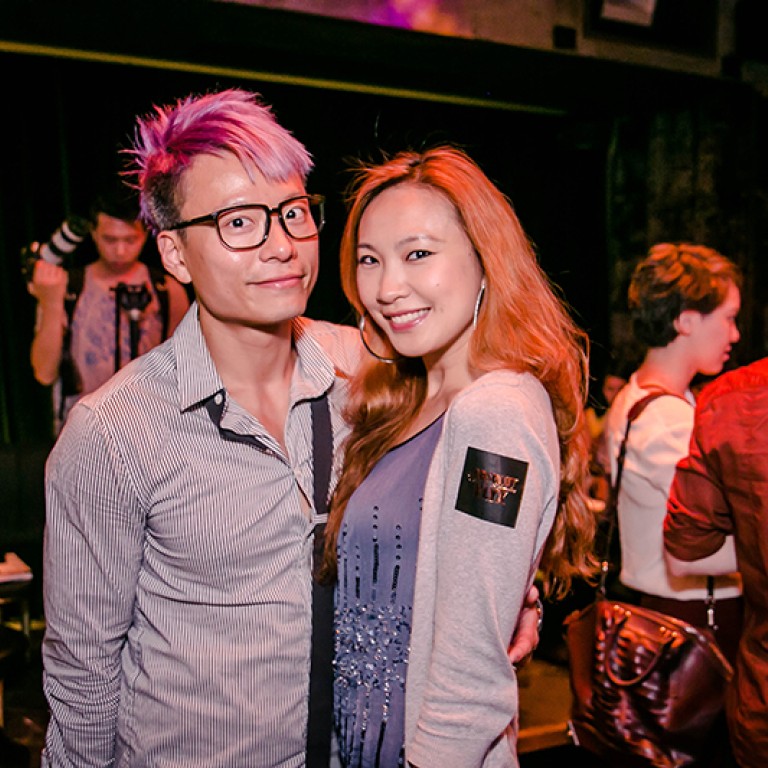 Setting fire to the rain at Absolut bash
Come rain or shine, or as the case may be, amber storm warning, nothing stops the bright sparks of the social circuit from hitting a much ballyhooed event. The scene; Tazmania Ballroom, the event; launch of yet another brand, the weather; abysmal. But, the crème de la crème turned up in full force while it drizzled incessantly for Absolut's big splash, the launch of their new, premium line of vodka, Absolut Elyx.
Attendees such as Ana R, Charlotte Chen, Elaine Lee, Karena Ng, Sabrina Ho, Gilbert Yeung, Kennis Tai, model turned actors Carl Ng and Ankie Beilke, Shirley Hiranand and her awesome motley crew of kids, the Chellarams (Manolo, Chitra, Manoj) were seen among a sea of faces. We didn't find any Swedish models in the mix, but we did find the Russian vodka-luvin' contingency, the ridiculously attractive coupling of Aziz Rakhimov and fiancé Ekaterina Bogaevskaya (better known as supermodel Katya) at the event.
Last seen in the action romp "The Viral Factor", we grabbed actor Carl Ng for a quote, "I've had the Absolut Elyx before. It's smooth and easy to drink," he said, while he played with a dry ice holding contraption that fogged all the drinks on the table. "It's a great drink to have neat or as a mixer as its smooth like most grain-based vodka drinks are. The potato based vodka drinks are different, bit more rough. Elyx is good stuff."
The ever-popular man about town, Gordon Lam took to the stage as emcee for the night as he introduced Xavier Beysecker, Managing Director of Pernod-Ricard Hong Kong. While we thought 'elyx' was an abbreviation of some sort for an "elixir", Beysecker said the 'Lyx' derives from the word "luxury" in Swedish. "Oh you can definitely say its an elixir too", he said with a laugh.
For those in the know, the arrival of Matt Pomeroy from Sweden created a buzz, the vodka brand's global ambassador took the stage and highlighted the features of Elyx, all lost in the cacophony of the well-peopled room.
The evening wrapped up with a pool tournament open to all guests, as custom-designed Absolut Elyx copper pool ball sets were laid out on all the pool tables across the room. Beysecker presented the winner with a 1.5 litre bottle and a brand new copper pool set.
Not before long, glasses were raised, toasts were led by Beysecker and Pomeroy as an acrobatic, aerial dancer took to the floor and cleared out an area. Between heaven and earth, in perpetual limbo she did her little routine and at the end, as the waiting staff handed her the newly designed bottle, she pretzeled herself into different positions and served shots of the vodka.
Just as any posh bar, sometimes you do have to bend over backwards to get a decent drink.
Send invites, info and images to [email protected]