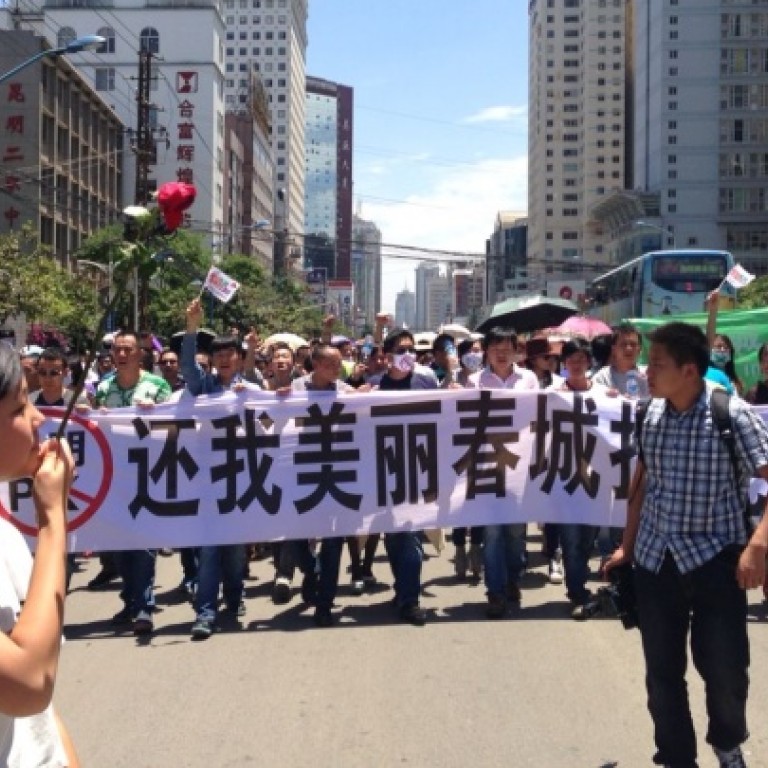 Opinion
Morning Clicks
by Patrick Boehler
Morning Clicks
by Patrick Boehler
China news round-up: Kunming residents take to the streets, CCTV airs anti-Dalai Lama film
Opinion
The Atlantic
The Communist party deciding who can be a Tibetan monk has had some commit self-immolation,
says Lobsang Sangay
, prime minister-in exile.
The Guardian
African leaders must emulate Chinese celebrities to save elephants,
writes Paula Kahumbu
.
Beijing News*
Will the new State Railway Administration dare to take on the state-owned enterprises it should regulate,
asks columnist Yu Deqing
.
* denotes articles in Chinese language