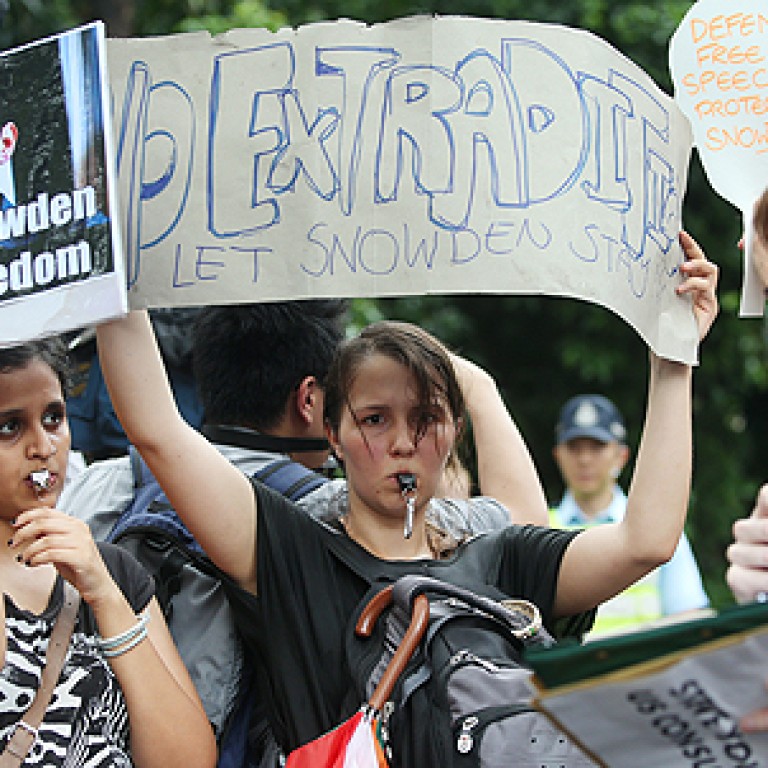 Hong Kong shocked and relieved at Snowden's departure to 'third country'
Hongkongers expressed shock, awe and even a slight twinge of disappointment as they learned US whistle-blower Edward Snowden had left the city on Sunday morning on a flight bound for Moscow.
The former National Security Agency contractor had left on his own accord for a "third country" through a "lawful and normal channel", Hong Kong authorities said, after Snowden had been holed up in the city for more than a month.
His departure was met with mixed response on Sunday. The government appeared to have been relieved. New People's Party lawmaker Regina Ip Lau Suk-yee
told the New York Times
that Hong Kong officials would finally be able to "breathe a sigh of relief" despite having obviously irked the US.
"I hope the [US government] will shrug it off, because our government acted in accordance with the law," she said.
Meanwhile, the Twittersphere was abuzz with comments about the government's handling of Snowden's case since he went public on June 10 via The Guardian newspaper.
One journalist tweeted:
In an interview with the South China Morning Post earlier this month, Snowden said he had "faith in Hong Kong's rule of law".
"Guess he didn't trust Hong Kong as much as he said he did," another reader with the name jashlhk wrote.
But not all felt Hong Kong had failed Snowden. Some praised the government for "playing a good hand" and allowing Snowden to leave while turning down a US request to detain him.
With Hong Kong's 15 minutes of fame now possibly over, many netizens took to social media to bid farewell to what is still the world's most wanted ex-spy.
As for the media, the absence of Snowden would put an obvious calm to what has been an exciting three weeks. Twitter-user and journalist @beijingscribe summed it up succinctly: