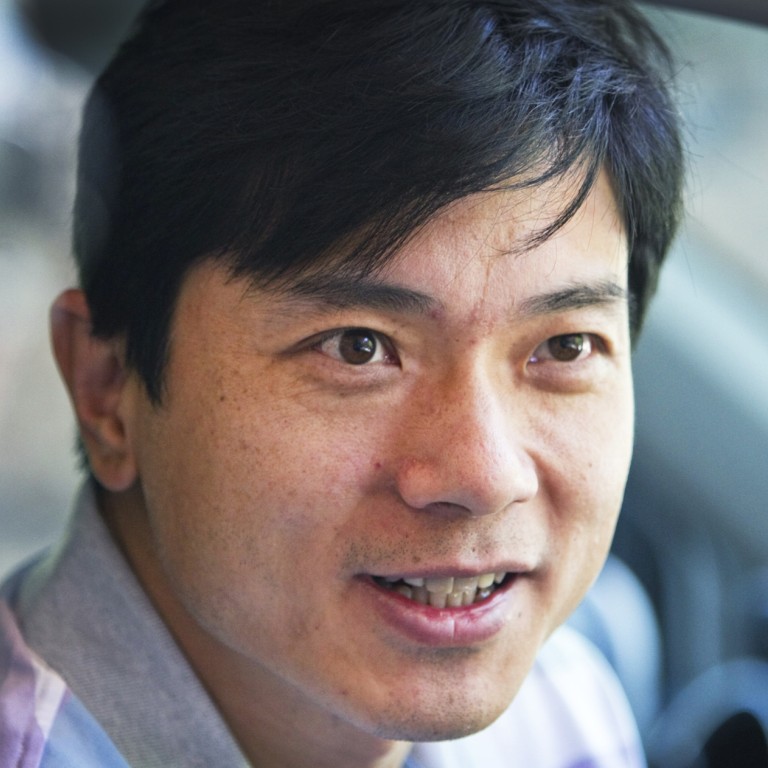 Opinion
Wealth Blog
by Anna Healy Fenton
Wealth Blog
by Anna Healy Fenton
China's billionaires ignore one child rule
Looking through Forbes' magazine's latest China's 100 Richest List reveals some interesting facts. Top comes Wang Jianlin, 59, worth US$14.1 billion (HK$109b), listed as having made his dosh from real estate, married and living in Beijing with one child.
Second comes Zong Qinghou, 68, worth $11.2b (HK$86.8) from his beverages empire. He is 65, married with two kids and living in Hangzhou. Close behind in third is Robin Li, 44; worth $11.1b (HK$86b) from search engine Baidu. He's a busy boy at home with four kids and living in Beijing.
Fourth comes Li Hejun, married with one child, also living in Beijing. He's worth $10.9b (HK$84.5b), from renewable energy.
Ma Huateng, aka "Pony" Ma is in fifth place is a youngster at 42, CEO of Tencent Holdings, China's largest internet company in terms of market cap. He's worth $10.2b (HK$79b), married, no kids, lives in Shenzhen. Seventh place goes to a real youngster, China's richest woman Yang Huiyan, 32, who has amassed her $7.2b (HK$55.8b) from real estate developer Country Garden. She's married, lives in Foshan, no kids yet.
When it comes to age, you can draw few conclusions about China's billionaires. Most are in the forties, but there's a strong showing in the sixties and older, which stands to reason – they have had longer to amass the loot.
As regards how they made their money, real estate leads the charge, with 19 of the hundred being in property related businesses. Eleven are listed as having made their fortunes from diversified interests, nine from pharmaceuticals, and only five from internet and software related fields. There's a few in manufacturing, entertainment, retail and electronics, the odd ones in sewage treatment, media and entertainment. Otherwise their interests are very varied.
Where they choose to live now may not be where they come from. Beijing currently hosts 17 of them. The same number resides in Shanghai, Ningbo, Suzhou or Hangzhou. Further south Guangzhou, Shenzhen, Zhuhai and Foshan claim another 15. Eight of China's richest reside in Hong Kong. As for the rest, they are scattered everywhere from Baoding to Nanjing, Wuhan, Dalian and many other places – not much of a pattern.   
  
Too busy to marry
What is interesting is their marital status and number of children. If you thought China had a one-child policy, you were wrong. Granted, the older ones might have had their children before the one child policy arrived in 1979, but not that many. A third of China's 100 richest billionaires have more than one child, with eight having managed to sneak in under the net with broods of three or four. Only one fifth, 21 out of 100, have stuck to the one child rule according to Forbes, while nearly a third, 31, are married but childless. Fifteen billionaires have so far managed to evade marriage to date and two are divorced – from each other. They are Wu Yajin, one of the world's richest self-made women, who made her billions with real estate developer Longfor Properties. Now worth $4.2b, 49-year-old Wu, from Beijing and ranked 20, used to be hitched to Cai Kui, 50, now ranked joint 42nd. These days he's only worth a trifling $2.6b, so she obviously did well in the divorce settlement. He now lives in Chengdu.  
 
Multiple children 
These numbers: more than one kid - 31 billionaires, one kid - 21, married no kids – 31, unmarried – 15 and divorced – two, seem to suggest a few interesting trends. Firstly, if you are rich, the one child policy seemingly does not apply to you, although a large number of China's richest stick to it anyway. A very large percentage is presumably too busy to have children, while a significant number are simply too busy and have no time even to get married. But then if you take it that statistically, 10 per cent of any population will be gay, that skews the figures, but only slightly. What it does mean is that so far, although about half have provided an heir and a spare to inherit their fortunes, almost half have not even seen the inside of a maternity ward or a register office. So who will inherit their pile?