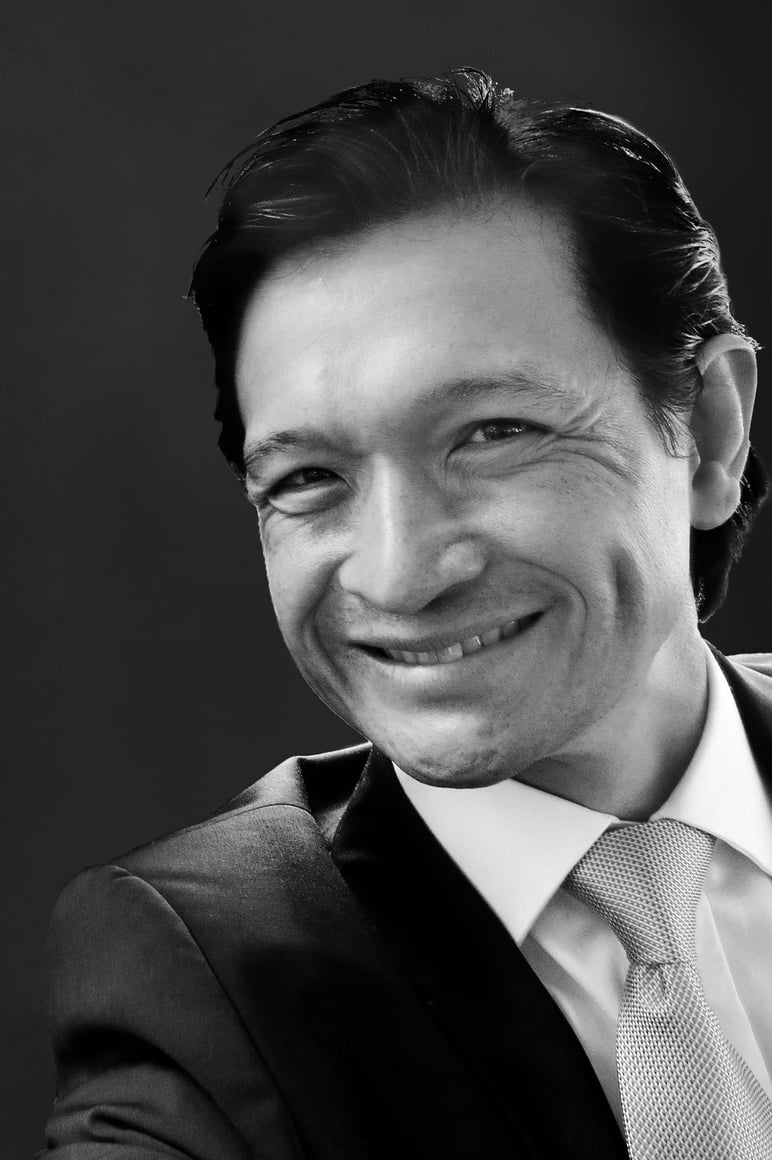 SCMP Columnist
The Hongcouver
by Ian Young
The Hongcouver
by Ian Young
Panama Papers expose secret offshore firms of Vancouver developer Michael Ching, wanted by China for graft
Exclusive: Property magnate and would-be refugee, suspected of embezzlement and hiding assets, is identified in leaked documents by his HKID number, connecting him to two now-defunct tax haven companies set up in 1990s
Vancouver property developer Michael Ching Mo Yeung, who is wanted by China for corruption and hiding illicit assets, was a director and owner of two secret offshore companies set up in the tax haven of the British Virgin Islands in the 1990s, according to leaked financial information obtained by the South China Morning Post this week.
The wealthy businessman - who is
fighting for refugee status
in Canada and is the son of late disgraced Hebei governor Cheng Weigao – purchased a "ready made" BVI investment company with three other people in 1995, according to documents from the so-called Panama Papers provided by the International Consortium of Investigative Journalists.
He is identifiable both by name, "Ching Mo Yeung", and his Hong Kong identity card number, which matches that provided by China in a
"wanted" notice
last year.
Aged 25 at the time, Ching became owner of 48 per cent of the initial shares in Asia Charming Development Ltd and was appointed a director in September 1995, the documents show. He ceased to be a director on July 11, 2000.
READ MORE: Major Vancouver developer is a Chinese corruption suspect
He listed his address as an apartment in a nondescript Hong Kong apartment block in North Point, ill-befitting his status as the son of one of China's most powerful provincial leaders. The same flat in the ageing Maylun Building on Shu Kuk St would later be given as Ching's address when he took co-ownership of a second BVI firm, Ander Holdings Group Ltd, in 1998 - despite Ching having claimed permanent residency in Canada since 1996.
Ching's lawyer, David Lunny, on Wednesday issued a strongly worded denial that his client had anything to do with Ander. However, this was before Lunny was informed that the
SCMP
had obtained documents related to Asia Charming that included his client's HKID card number, listing the same address as that of the co-owner of Ander.
"The person referred to as Ching Mo Yeung in the database of information noted in:
https://offshoreleaks.icij.org/nodes/49865
is not our client, Michael Mo Yeung Ching," Lunny said. "Our client has never heard of and has never had anything to do with Ander Group Holdings Ltd [sic]. It goes without saying that he has never been an owner, shareholder or director of that company."
Lunny did not respond after being sent a copy of the document listing Ching's HKID number.
Ching, 45, is a prominent Vancouver business figure and political donor, who courted Justin Trudeau before he became Canada's prime minister with a series of fundraisers that were orchestrated by a pro-Trudeau youth group set up in Ching's office. That was before the SCMP identified Ching in April last year as "Cheng Muyang", wanted by China as part of its Skynet anti-corruption operation.
READ MORE: The courting of Justin Trudeau by Chinese corruption suspect Michael Ching
The businessman has been denied citizenship in Canada for 15 years, prompting his ongoing court battle for asylum as he seeks to evade Chinese authorities.
Co-owners and simultaneous transactions
Although the ICIJ's documents show Ching to have been a co-owner and director of two BVI firms, he appears linked through various transactions and individuals to other firms. For instance, on the same day he took directorship of Ander, his sole co-owner in the firm was involved in simultaneous transactions involving Ander and at least two other BVI firms.
Asia Charming was bought via Mossack Fonseca, the law firm at the heart of the Panama Papers, on September 5, 1995, and Ching and his three co-owners and all were appointed directors on September 22, the documents show.
But on July 11, 2000, Ching ceased directorship when his shares were transferred to yet another BVI firm, Lifter Group Ltd, the leaked documents show, without depicting who owns that firm. A month later, Ching supposedly took flight from China, according to the powerful Central Commission for Discipline Inspection. Ching has denied fleeing; by this stage he was already a permanent resident of both Hong Kong and Canada.
Asia Charming is now apparently defunct, having been "deactivated" in 2003, according to the ICIJ.
Share documents show that Ching's co-owners and directors of Asia Charming included a person named "Wang Bao Yin", who held a 50 per cent initial stake and was listed as a resident of Baoding City in Ching's home province of Hebei. Two Hong Kong residents, "Leung Yuet Hang" and "Chung To", both held one-per-cent initial stakes. The
SCMP
has been unable to further identify Wang, Leung or Chung.
Meanwhile, the ICIJ's previous "Offshore Leaks" database, uploaded in 2013, depicts Ching as one of two directors and owners of Ander Holdings, a BVI firm incorporated on August 17, 1998. The firm's other principal is named as
"Pang Hoi"
, whom the
SCMP
has also been unable to further identify. However, Pang Hoi listed the same residential address on Lai Chi Kok Road as Leung Yuet Hang.
Pang Hoi is subsequently listed in the database as the sole director and owner of two other BVI firms, Ango Investment Overseas Ltd, incorporated on the same date as Ander, and Tak Ming Offshore Ltd, incorporated four days earlier.
Ching assumed his directorship of Ander Holdings on September 25, 1998 - the same date that Pang Hoi took directorship in all three of the firms with which he is associated.
Those firms are all now defunct, according to the ICIJ database.
The SCMP emphasises that ownership and directorship of an offshore entity does not prove wrongdoing on the part of Ching or others.
Throughout all the transactions described in the Offshore Leaks and Panama Papers, from 1995 to 2000, Ching's address is listed as the Maylun Building in North Point. Built in 1959, the Maylun is one of Hong Kong's oldest large apartment blocks and now accommodates a mix of short-term boarding houses, small rental suites and private residences.
In a damages lawsuit brought against Canadian authorities in 2012, Ching said he has been a permanent resident of Canada since 1996. He said he has been denied Canadian citizenship since first applying in 2001, and accusations of embezzlement brought against him by China were "completely unfounded and false". Supposed evidence against him was obtained by torture, he has claimed.
China expressed its determination to get its hands on Ching last year after the SCMP revealed the businessman's identity. "No matter where the corrupts [sic] flee, the Chinese side will bring them to justice. Absconders like Cheng Muyang are bound to receive due punishment," Chinese Foreign Ministry spokesman Hong Lei said at the time.
Ching's father, Cheng Weigao, was governor of Hebei from 1991 to 1993, then provincial party secretary from 1993 to 1998. However, he ended his career in disgrace, expelled from the Chinese Communist Party in 2003 and branded "degenerate" by state media, amid one of China's biggest corruption scandals.
Although Cheng Weigao himself was never convicted of anything, his secretary was executed and dozens of other officials handed hefty jail terms in relation to bribery and kickback schemes involving housing and construction in the northern province.
Cheng Weigao's daughter, Cheng Youlan, was meanwhile jailed in 2004 for three years and fined 7 million yuan for evading taxes worth 1.77 million yuan at the advertising firm where she was president and CFO. It is this case which now forms the basis of part of the Chinese case against her brother, who was allegedly the manager of the advertising firm and supposedly party to the scheme to falsify company documents.
Cheng Weigao died in 2010, at the age of 77.
*
The Hongcouver blog is devoted to the hybrid culture of its namesake cities: Hong Kong and Vancouver. All story ideas and comments are welcome. Connect with me by email [email protected] or on Twitter, @ianjamesyoung70.