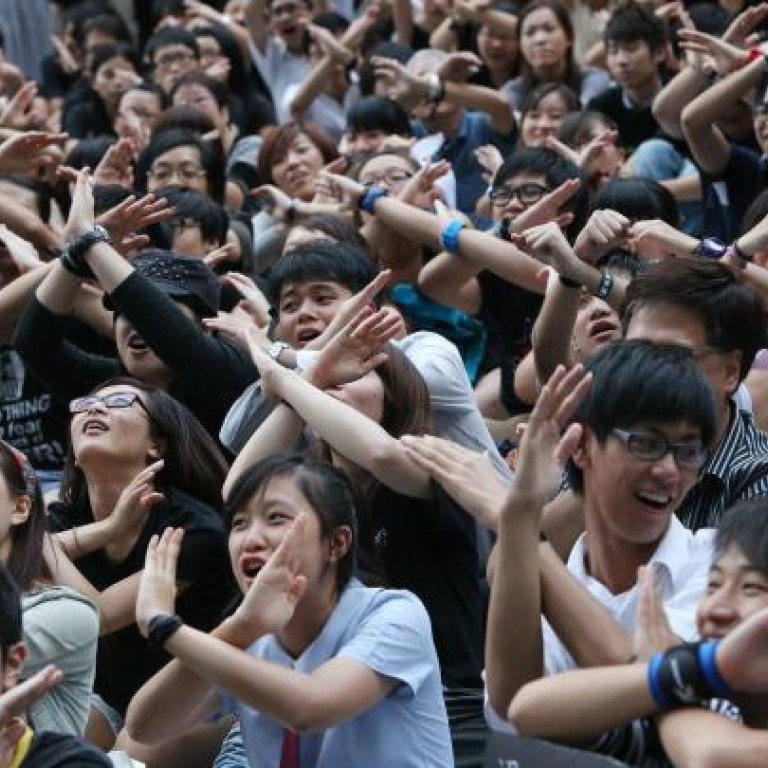 Our editors will be looking ahead today to these developing stories ...
A group of alumni will hand a petition with 1,000 signatures against national education to management at Baptist Lui Ming Choi Primary School and hand out black ribbons to parents and pupils. The school is due to announce an update to its policy on the controversial subject. Across the city, people will wear black in protest at the subject.
Shareholders in mining giant Xstrata vote on a takeover bid by rival Glencore, as well as payments that will give Xstrata boss Mick Davis an annual "retention award" of £9.6 million (HK$118 million) for staying after a Glencore takeover. Seventy-three senior managers and executives may share as much as £250 million under incentives and stock-performance plans, the company said.
The United States will release its latest unemployment data, with figures expected to show the jobless rate stuck at 8.3 per cent. Markets will watch closely for signs that the US will consider further measures to stimulate the world's biggest economy. The unemployment rates could play a key factor in the presidential election in November.
Fashion's Night Out, the shopping extravaganza initiated by editor Anna Wintour in 2009, is finally coming to Hong Kong. The event, set up to lift spirits after the 2008 financial meltdown, has become a global extravaganza, with events taking place in 19 cities worldwide. The night will take place at three Lane Crawford stores and sees star bloggers Susie Lau of Style Bubble, the mainland's Han Huo Huo and the duo behind Tokyo Dandy, Dan Bailey and Kazuaki Kawamitsu, each curate an area of the store.
Gansu governor Liu Weiping and state planning agency officials give details on the development of a special economic zone in Lanzhou. The Lanzhou New Area is the fifth of its kind approved by the State Council and will focus on developing recycling and energy-saving industries.
A Pakistani Christian girl accused of blasphemy in a case that sparked protests and an international outcry will learn whether she will be released on bail. Rimsha Masih, who is about 14 but has a lower mental age, was arrested last month, accused of burning papers containing verses from the Koran. Campaigners stepped up calls for her release after police on Saturday arrested a cleric for allegedly tampering with evidence.