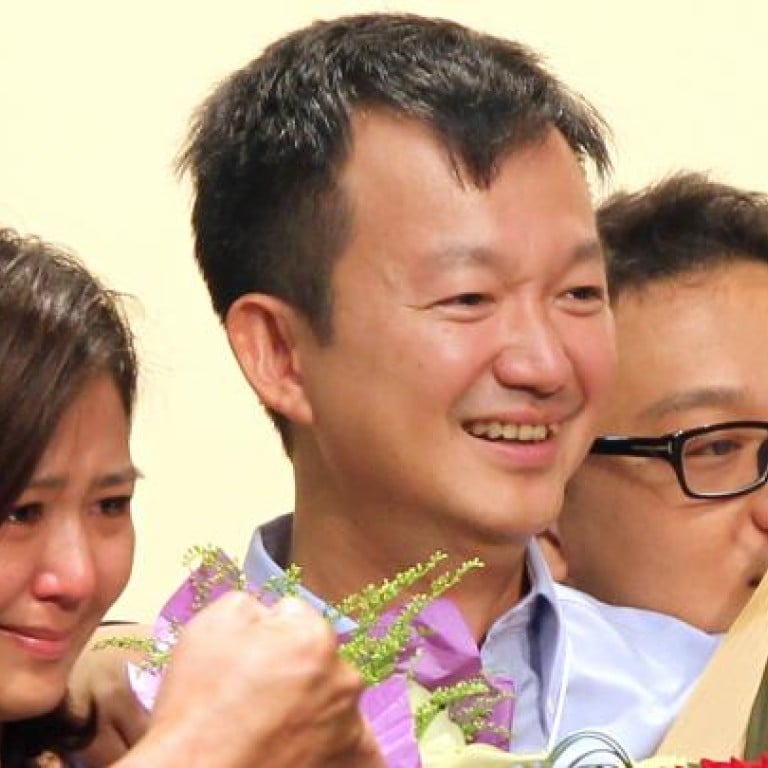 First openly gay legislator Raymond Chan helps pluralistic society
Hong Kong does not seem to be at the forefront as far as gay rights are concerned. Despite efforts to promote equal opportunities for all regardless of sex, race, age, religion and political conviction, the issue of sexual orientation remains a taboo for many in our society. Although the level of tolerance has, thankfully, increased over the years, gays and lesbians are still expected to keep a low profile in public.
It is, therefore, a welcome change for newly elected lawmaker Raymond Chan Chi-chuen to openly declare he is gay after a successful maiden bid in New Territories East. The political novice of the radical People Power party said he had not attempted to hide his sexual orientation during the campaign, though he had not wanted to use what he called a "private matter" for publicity. This is understandable, given that our society remains largely conservative.
Whether a prior acknowledgement by Chan of his sexual preference would have helped or undermined canvassing is no longer meaningful. He will be put to the test if he seeks re-election four years later. But his readiness to come out of the closet is commendable. What matters should be his performance in Legco rather than his sexual orientation.
Homosexuals have long been accepted in politics and public office overseas. The appointment of 70-year-old lesbian Johanna Sigurdardottir as Iceland's prime minister in 2009 hardly stirred any controversy. Today, there are more gay ministers, mayors and lawmakers in Britain, France and Germany than there used to be.
Chan's becoming the first self-acknowledged gay politician does not necessarily boost public recognition of gay rights. But a more positive profile for homosexuals in the public domain certainly helps improve perceptions. Chan has vowed to fight for a legal amendment to allow gay marriage. There is no reason why the issues should not be put to an open debate. This is what a diverse and pluralistic society should embrace.
This article appeared in the South China Morning Post print edition as: Gay rights takes step from closet