Libor
Get more with myNEWS
A personalised news feed of stories that matter to you
Learn more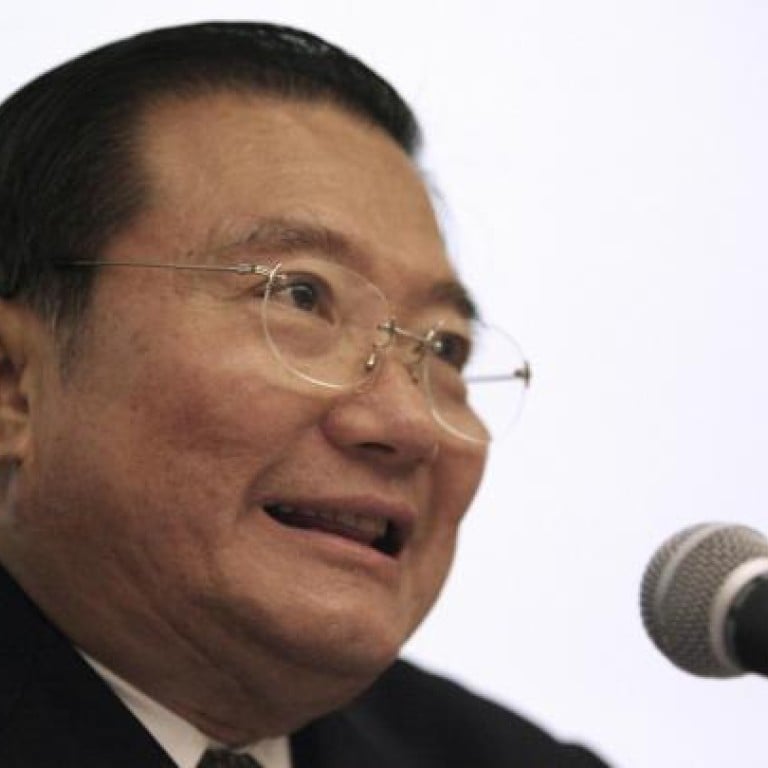 Our editors will be looking ahead today to these developing stories ...
Fraser & Neave shareholders will vote on whether to approve the sale of a 40 per cent stake in Asia Pacific Breweries to Dutch-based brewer Heineken. Heineken raised its offer last month to US$6.3 billion. Heineken cleared the biggest hurdle in its fight for APB control when billionaire stakeholder Charoen Sirivadhanabhakdi's Thai Beverage pledged its support this month.
The Church of England's crown nominations commission is expected to name the new Archbishop of Canterbury. According to the BBC, the top contenders to replace Rowan Williams, who retires at the end of the year, are the Bishop of London Richard Chartres, the Bishop of Coventry Christopher Cocksworth, the Bishop of Norwich Graham James, the Bishop of Durham Justin Welby and John Sentamu, the archbishop of York.
Rolls-Royce will introduce its Phantom Series II at the Hong Kong Convention and Exhibition Centre. The saloon, powered by a 6.75-litre, V12 engine, was priced at 44.6 million rupees (HK$6.5 million) when it was unveiled in India this week. China became the British-based firm's biggest market last year, overtaking the United States.
A review committee under British banking regulator Martin Wheatley, which is investigating methods used to set the Libor interbank rates, is expected to make its recommendations in London. The Wheatley review is expected to propose anchoring Libor interest rates, at which banks lend to one another, to real transactions, rather than rates at which panel banks believe they could borrow cash from their peers on an unsecured basis.
The Hong Kong Institute of Education will unveil a statue of the philosopher Confucius (551-479 BC) at its campus in Tai Po. According to the institute, the statue was donated by Fong's Family Foundation to promote the principle of "ever learning, and never tire of teaching" as espoused by the revered philosopher.
The high-speed railway connecting Wuhan in Hubei province and Zhengzhou in Henan province enters into service. Trains will take less than two hours to travel along the 536-kilometre line, part of the high-speed link between Beijing and Guangzhou. However, the steep price of tickets for the new service - 245 yuan (HK$300) for a second-class seat, about three times the price of a standard-service pass - has generated fierce controversy.