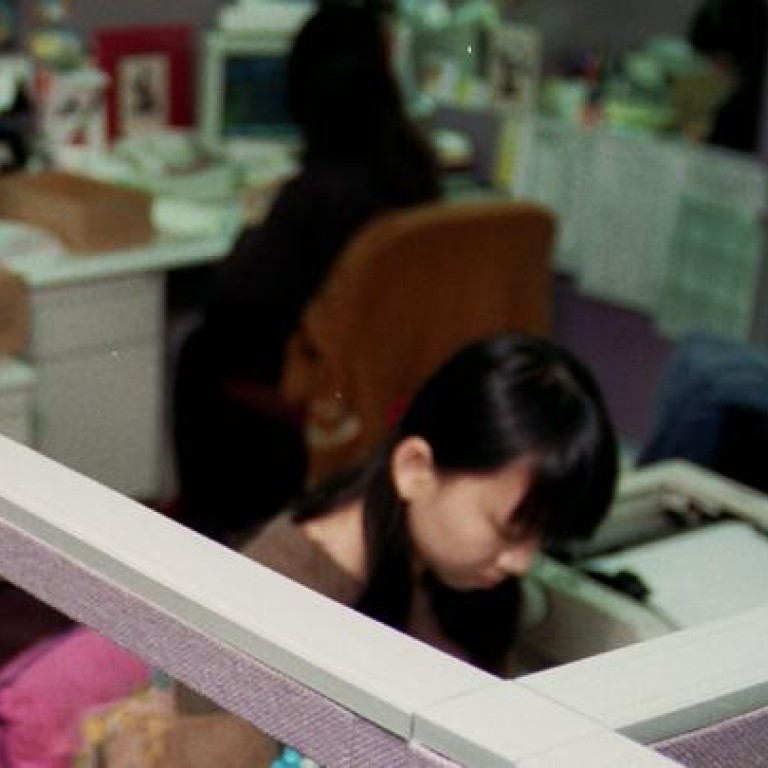 Hong Kong workers are striving, not thriving
Daniela Yu and Steve Wang say a survey that reveals Hongkongers' discontent with their job - and their life - should make employers sit up
Fewer than one in four Hong Kong workers consider their lives to be "thriving" - one of the lowest levels among all developed Asian economies surveyed by Gallup last year. Respondents were classified as "thriving", "struggling" or "suffering" according to how they rate their current and future lives on a scale of 0 to 10. Those who rate their life now a seven or higher and their life in five years an eight or higher are classified as "thriving"; those who rate both a four or lower are considered "suffering". Those in between are "struggling".
In general, a high level of "thriving" respondents is associated with a high per capita gross domestic product. However, this appears not to be the case in Hong Kong. Although Hong Kong's GDP per capita is second only to Singapore's among developed Asian economies, most of the city's workers are not thriving. Their low well-being may be hurting their company's productivity.
Fewer than half - 45 per cent - consider themselves "extremely productive" in their current jobs, ranking Hong Kong at the bottom of all 22 Asian economies surveyed.
Hong Kong workers' evaluations of their financial and career situations may help explain their relatively low overall well-being. The rising cost of living is significantly affecting workers' financial well-being. According to the Land Registry, home prices surged 70 per cent from 2009 to a 14-year high in June, making them increasingly out of reach.
Relatively limited career prospects may also be a factor. More than 60 per cent of workers said they didn't learn anything interesting the day before and half were dissatisfied with the availability of good job opportunities.
This dissatisfaction may be partly attributable to an influx of mainland and foreign talent, which is outpacing the growth in quality jobs. This has intensified competition for quality jobs, jeopardising Hong Kong employees' career prospects. Consequently, people may feel they are far less productive as they are stagnant in their jobs.
The research points to a direct link between low career well-being - defined as workers' views of their own job situation - and low productivity and retention. Poor financial well-being can lead to employee disengagement. While employers in Hong Kong have little control over macroeconomic trends, they should consider how to improve employees' financial and career well-being.
Achieving financial security is about more than just raising wages. Organisations can influence their workers' sense of security by offering education programmes to help them make better decisions on how they spend their money and save for retirement.
The research suggests career well-being may be the most important element to achieving high overall well-being, given how closely it is related with one's daily experiences. To improve career well-being, companies should look to change the mindset that equates career growth with promotion. For example, by focusing on developing employees' strengths, companies can better motivate them, which ultimately leads to better career well-being - and higher productivity.
This article appeared in the South China Morning Post print edition as: Not thriving