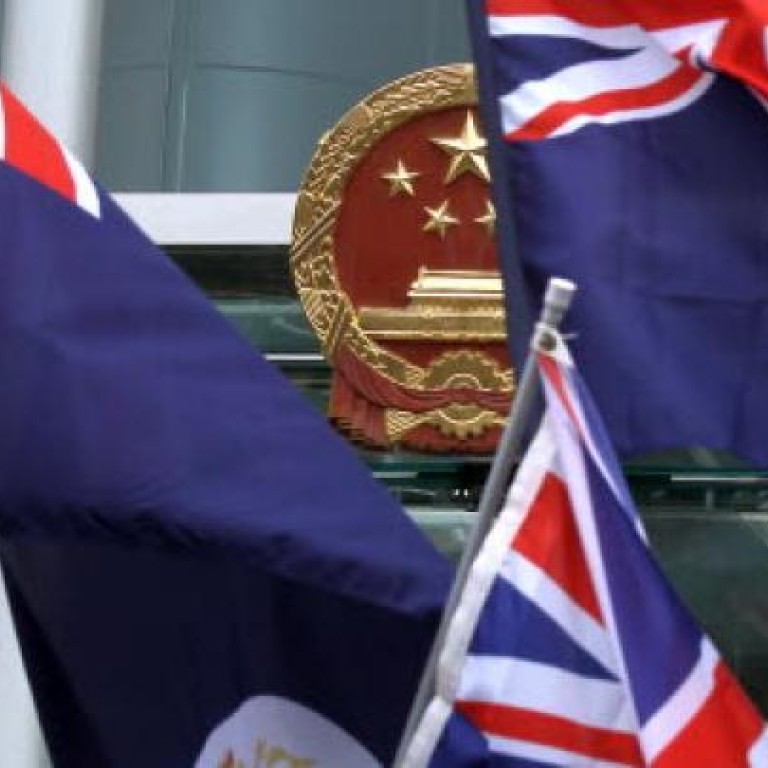 Protests express freedom, not independence sentiment
Is there a rising pro-independence force in Hong Kong? To most locals, the answer is unequivocally no. The sentiments are clearly reflected in the consistently high public satisfaction with Beijing's policies on Hong Kong and the way the "one country, two systems" is implemented here. The public are indeed well aware that our success owes much to the fact that we are an inalienable part of China and, at the same time, our way of life can continue under a system totally different from the mainland's.
Chinese officials view the situation differently. They probably see the British colonial flags used in local protests as a sign of growing opposition to China's sovereignty in the city. A group with the name of the Hong Kong City-State Autonomy Movement may add to Beijing's worries that the campaign could gather more momentum. These developments may explain why two retired Chinese officials spoke up in the past few weeks. In his latest reply to this paper, Lu Ping, former director of the Hong Kong and Macau Affairs Office, said those who do not recognise they are Chinese should renounce their nationality. Asked about the matter yesterday before the new Legislative Council, Chief Executive Leung Chun-ying did not say whether he thought there was a growing movement for independence, but said there was no need to use the colonial flags to express discontent. He would seek to minimise the negative impact arising from integration with the mainland.
It should be noted that the group has clarified that it was formed to defend the city's autonomy promised by the Basic Law rather than promote independence. Unless its actions have contravened the law, the group is no different to others which are merely exercising the freedom of expression guaranteed by the mini-constitution. The anxiety over a perceived pro-independence force is clearly misplaced.
Regrettably, the controversy has renewed calls to pass legislation under the Basic Law's Article 23 to outlaw treason, sedition and other national security offences in Hong Kong. Not only would the political tension this would cause distract the focus from improving people's livelihoods, it could foster more misunderstanding and distrust of the central government.
Beijing may find it frustrating that 15 years have passed since the handover yet locals still put the separation of the two systems ahead of one country. But that we strive to preserve our way of life does not mean we are not patriotic. There is no question of Hong Kong seeking to become independent.
This article appeared in the South China Morning Post print edition as: Protests but not independence