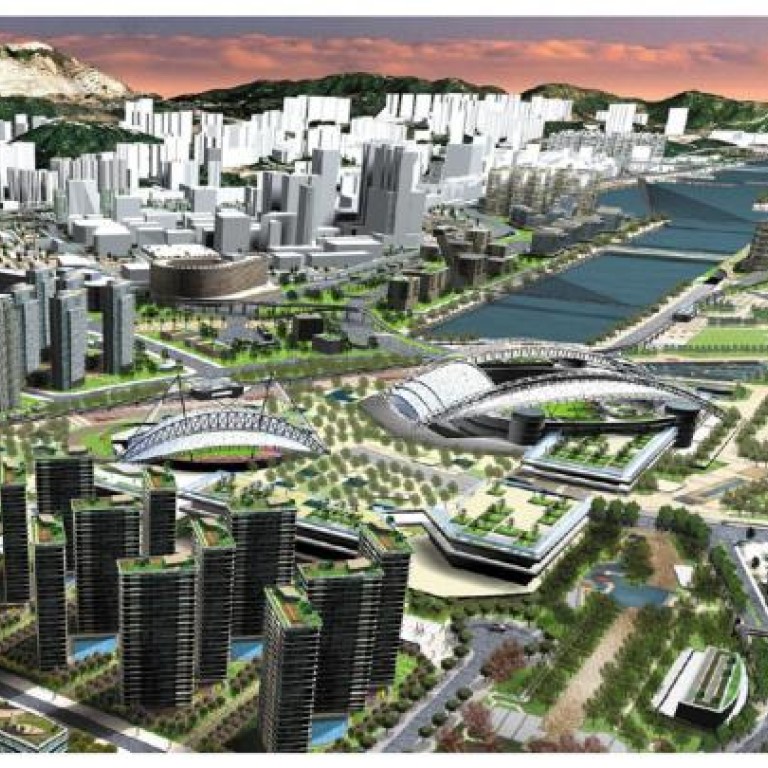 Backward step in extra housing plan at Kai Tak site
Carine Lai says the government must not risk undermining its credibility by sacrificing the quality of urban living for extra housing at Kai Tak
While Chief Secretary Carrie Lam Cheng Yuet-ngor may have quashed speculation that the planned stadium at Kai Tak could be relocated to make way for more housing, there is still cause for public concern. Lam confirmed that the government is seeking to increase the amount of residential and commercial development on the site. Depending on how this is carried out, it could end up being a costly long-term mistake.
Politically speaking, it might be unwise to dismiss the outcome of the three-year public consultation that formulated the original Kai Tak plans. The Harbourfront Enhancement Committee, a multi-sectoral advisory body appointed by the Tung Chee-hwa administration in 2004, was quite successful in engaging stakeholders and building a consensus. Though the process was sometimes contentious, Kai Tak managed to avoid the bitter controversy that has embroiled other major projects such as the West Kowloon Cultural District. The plan was accepted by the major stakeholders as a good-faith effort to create a green and people-oriented harbour district. In response to criticism by civil society groups, roads were relocated away from the waterfront, pedestrian and cycling facilities improved, and the historical Lung Tsun stone bridge was to be preserved in situ.
With the legitimacy of the public consultation process in doubt following the national education controversy, what message will the government send by disregarding one of the rare consultations that was actually a success? Although Chief Executive Leung Chun-ying is under strong public pressure to address housing affordability, he can ill-afford to undermine his administration's long-term credibility.
On the environmental front, there may also be costs. Chinese University professor of architecture Edward Ng Yan-yung recently estimated that if plot ratios were increased from the current maximum of 5 to 7, ventilation in neighbouring districts of Kowloon City, San Po Kong and Hoi Hung might become as poor as in Mong Kok and Yau Ma Tei. Conversely, sacrificing 20 hectares of green space instead - also suggested by government adviser Michael Choi Ngai-min - could have even worse results than relocating the stadium. Most people visit stadiums only occasionally, but parks are used in everyday life, especially by Hong Kong's elderly. Aside from the Kowloon Walled City Park, East Kowloon has precious little high-quality green space.
This is not to say that development density cannot be increased, but it must be designed carefully. Kai Tak must not be allowed to become another cookie-cutter "wall effect" development.
People are understandably angry over housing costs, and the needs of low-income families cramped into subdivided rooms and young adults waiting to move out of their parents' homes are real. Yet there is no physical housing shortage - we currently have 240,000 more flats than households. While a looser land policy might be a good idea overall, the immediate problem is that abnormally low interest rates have encouraged an influx of hot money. Hong Kong's residents must wait for the market to cool.
Expanding the housing supply should not come at the expense of urban design. The property market rises and falls every few years, but buildings put up today will still be here 50 or 100 years from now.
This article appeared in the South China Morning Post print edition as: Backward step