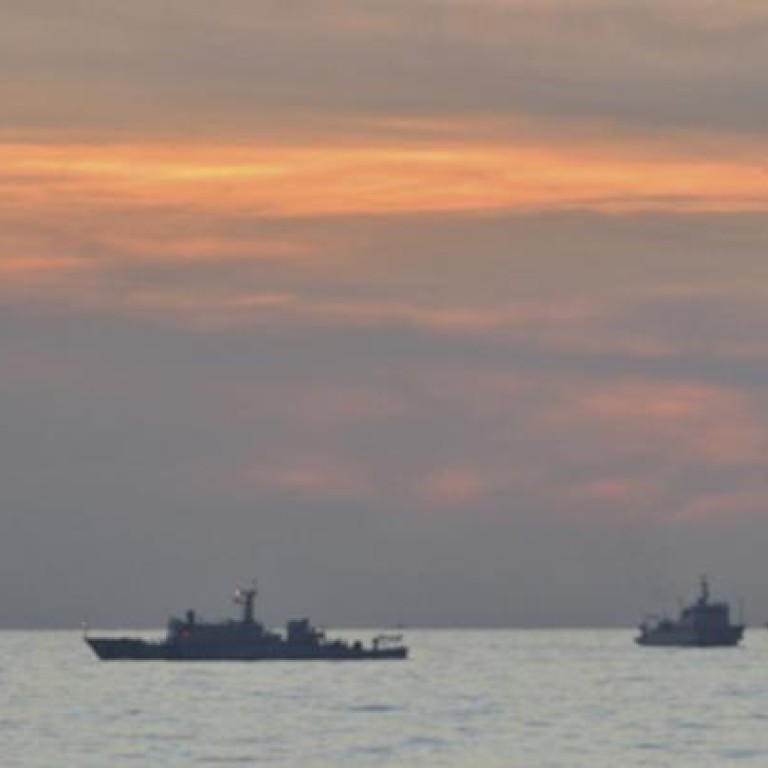 China sounds clear warning over South China Sea
Greg Torode says there's no doubting China's newfound assertiveness in pressing its South China Sea claims - and it is alarming others
In the evolving story of the South China Sea - now an issue with broadening international dimensions - the events of the past few days are potentially highly significant.
The importance of reports from Hainan that provincial officials have passed new regulations to govern the halting and boarding of foreign ships in disputed waters should not be underestimated. While the details have still to be fleshed out, they play on the worst fears of rival claimants in the South China Sea, as well as the US and its allies Japan and South Korea, both of whom rely on the sea's strategic shipping lanes. Not surprisingly, the reports have set off alarms in the wider region and Washington itself.
Beijing's assertiveness in buttressing its controversial nine-dash claim to the South China Sea is already challenging regional strategic assumptions. If that is followed by a sweeping new enforcement regime at sea, then tensions can only escalate. "Make no mistake … this is potentially a huge move if it is really what Beijing intends to do," one Pentagon official said privately. "We are urgently trying to get some answers."
Freedom of navigation lies at the heart of the dispute. Beijing officials repeatedly insist China would never threaten such freedoms and yet Washington says the need to protect those freedoms underpins its interest in finding a peaceful and legally sound solution to the territorial disputes. The ongoing rhetoric is a jarring reminder that the two giants have divergent opinions on the rights and responsibilities of nations in international waters.
Not surprisingly then, the moves by Hainan - which administers the new Sansha prefecture through which Beijing is manning its claims in the area - are raising more questions than answers. What activities are they likely to object to and take action against? Will they seek to stop ships heading to islands and shoals claimed by China but occupied by other states?
Then came the statements from the Philippines' Foreign Affairs Secretary Albert del Rosario that provide a rare window on Beijing's strategic intentions - and its regional manoeuvring.
He warned that Beijing had recently made clear to Manila that it would make its maritime presence at the disputed Scarborough Shoal - currently three coastguard-type ships - permanent. That would mark a significant challenge to not just Manila, but also its US treaty ally as well.
"They have told us what their intention is, we don't have to guess," he told the .
He also detailed explicit warnings about what China means when it tells countries like the Philippines not to "internationalise" the South China Sea dispute - not only no involvement of outside powers, even allies and partners (particularly the US, of course), but also no action via the United Nations or even high-profile media interviews.
Beijing, it seems, is starting to turn the screw - whatever the short-term costs to relations with its smaller neighbours and its longer-term desire of seeing the US retreat from the neighbourhood.
This article appeared in the South China Morning Post print edition as: Clear warning