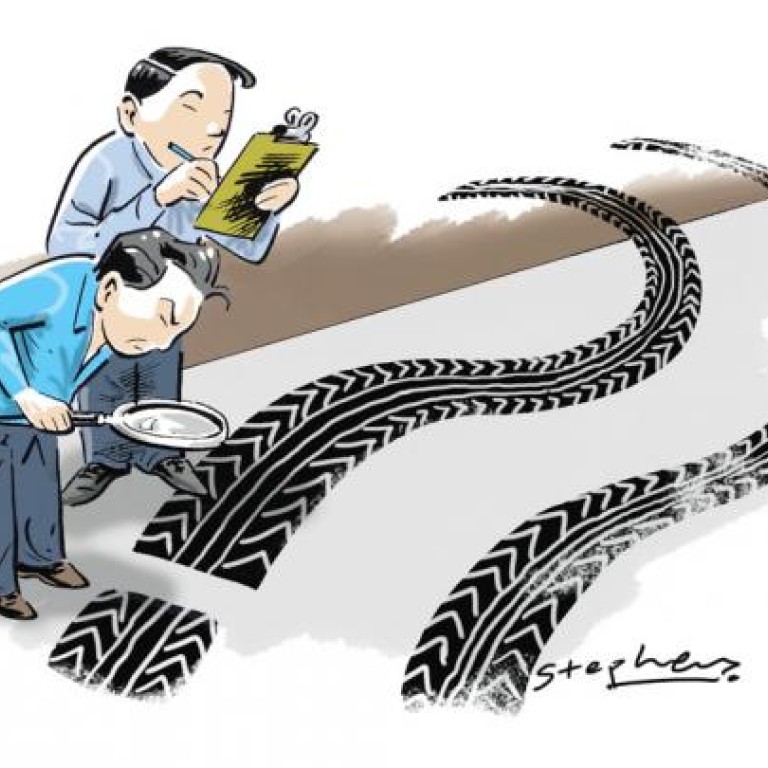 Hong Kong needs independent transport safety board
David Newbery calls for an independent agency to investigate transport accidents and the chain of events that led to them, with the focus on preventing tragedy, not apportioning blame
Lawmakers are currently investigating the tragic bus accident in Shau Kei Wan. Meanwhile, the fatal Lamma ferry collision on National Day is being investigated by a commission of inquiry.
Yet there is an understandable mistrust of government departments overseeing major transport accident investigations in their own jurisdiction, as is usually the case here. Therefore, it's time for Hong Kong to set up an independent transport safety board to investigate accidents and monitor safety in the maritime, aviation, rail and road transport industries.
The airline industry, through its controlling body, the International Civil Aviation Organisation, is acknowledged as the leader in safety management systems and accident investigation in the transport industry. The organisation recommends establishing "an independent accident and incident investigation process, the sole objective of which is the prevention of accidents and incidents, and not the apportioning of blame or liability".
Further, it notes that many governments (such as Hong Kong) allow the regulatory authority to conduct accident investigations, and says that "this practice raises a potential conflict of interest whereby the investigators may be required to report on shortcomings in the state's safety oversight performance (perhaps even their own performance as regulators)".
The purpose of an investigation should be to find out what happened, identify the causal factors, and suggest remedial measures to prevent a similar accident occurring. The focus is on preventing future accidents, not apportioning blame; liability should be the subject of a separate legal investigation, subordinate to the main accident investigation.
This separation of the accident investigation and legal processes is important - witnesses to an accident, particularly if they are directly involved, must be free to speak openly to an accident investigator without the fear that any statement might be used in a civil or criminal investigation. Of course, if criminal negligence is a factor in an accident, the person responsible must be subject to the full weight of the law.
However, an overconcentration on litigation, and the public demand for someone to be held to blame and punished, can often get in the way of a proper investigation. There will always be strident calls for someone to be held accountable for any accident or mishap; however, public interest is best served by concentrating on what is usually a chain of events with many links, rather than trying to find a single cause and a single person to blame.
The many safety improvements we have seen in the aviation industry have mainly come about through the pain- staking examination of numerous causal factors and the elimination of each of these as risks, rather than putting people in jail.
Having read through many accident reports in all transport sectors in Hong Kong, I can see a pattern. The technical investigation of what happened in an accident is, generally, well researched and explained; however, there is often inadequate investigation of systemic failures and human factors.
This approach can often lead to the pilot, the ship's officer or the driver being blamed when, in reality, systemic failures might have put them in a position where it was almost inevitable that they would take the final actions leading to a disaster. The operative might have been the last link of a chain of circumstances leading to an accident but if one accepts that, in the vast majority of cases, the "driver" did not set out to cause an accident, the important question is, "Why?"
A properly conducted investigation will place the operative's actions in context - by describing the regulations, supervision, training, design of the vehicle, the safety culture of the organisation, the physical environment and so on. Attention on these links in the chain might well lead to changes in regulations, design or corporate culture, which will mean that no driver in future will be put in the position where he or she is likely to make that final mistake.
This is what a proper accident investigation is all about, and it is best done by an independent organisation of experts.
Another cause for concern is that the Hong Kong government's accident and incident reports in some of the industries tend to have a relatively small circulation and, often, remedial actions are only discussed with the company involved rather than being circulated to the industry at large. An independent transport safety board should make these reports available for public scrutiny.
Such a committee should include safety specialists who can call on outside experts in the course of investigating a particular accident. They should report directly to a high level in government. When not investigating accidents, these professionals should monitor safety issues in the various transport industries through safety audits, using tools such as confidential reporting systems for transport industry employees.
It is time for Hong Kong to put accident investigation in the transport sector on a proper footing so accidents are properly and fully investigated and appropriate remedial measures taken to improve safety. More governments are setting up independent specialist investigative agencies for this purpose. In Asia, Singapore has had an independent Air Accident Investigation Bureau for several years and Indonesia has a National Transportation Safety Committee. It is time for Hong Kong to follow best international practice in transport safety.
This article appeared in the South China Morning Post print edition as: The weakest link