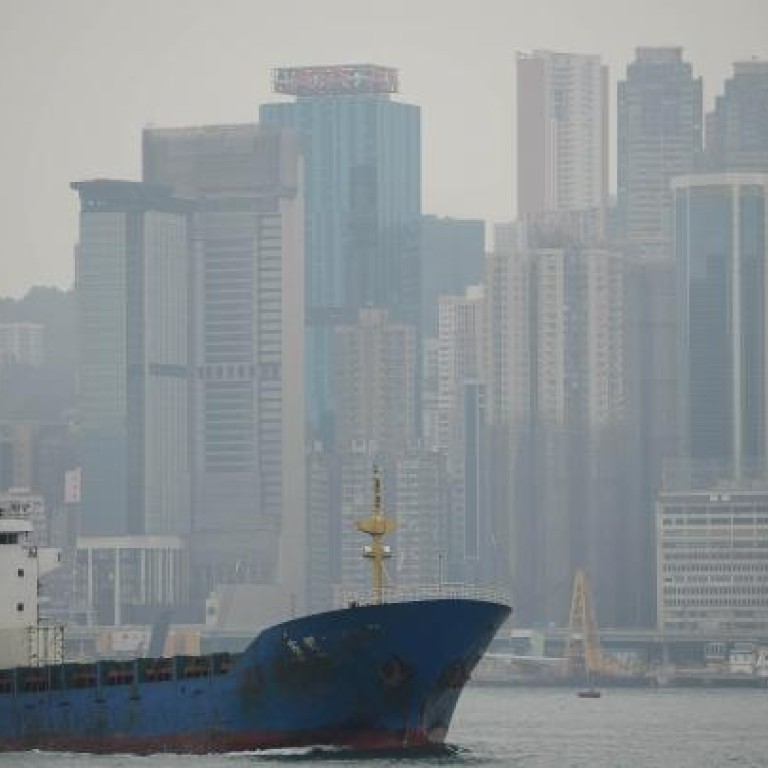 Can Leung Chun-ying deliver clean air to Hong Kong?
Chief Executive Leung Chun-ying's maiden policy address will be remembered for his declaration that the quality of the air we breathe to be among core livelihood issues, along with the housing crisis, poverty and so on. He will, therefore, be judged on real progress in reducing air pollution, or effective action to back up his words. He started off on the right foot by promising to introduce legislation next year to require all ocean-going vessels to use low-sulphur fuel when berthed in the city. Think tank Civic Exchange, which specialises in air-quality issues, hailed this as a major breakthrough that could reduce the city's sulphur emissions by up to a third. But that's the easy part, since 18 shipping companies have already signed up to a voluntary low-sulphur programme.
It will not be so easy to get tens of thousands of densely polluting, old commercial diesel vehicles off our roads. That is what it will take to make a real difference, such as increased life expectancy for more than 3,000 people estimated to die prematurely each year because of bad air.
Leung pledged HK$10 billion in cash incentives for operators to replace or remove the dirtiest commercial vehicles on our streets by 2019. The lifespan of newly registered trucks will be limited to 15 years. This may sound drastic, until you consider that other countries are preparing to introduce Euro VI emissions standards this year. And it is easier said than done. Ten billion sounds a lot, but so do the 88,000 vehicles that predate the Euro IV standard introduced in the city in 2006. Ex-gratia payments could offset 18 to 30 per cent of the cost of clean-fuel replacement vehicles, up from 10 to 12 per cent in past voluntary schemes that did not attract many takers. But the transport industry has signalled that the government is in for a fight because the package goes too far, while green groups say old vehicles are not being phased out quickly enough.
Roadside urban air pollution is homegrown and manageable. This government's resolve to clean it up where others have failed remains to be tested. Nonetheless, Professor Anthony Hedley, of the University of Hong Kong's department of community medicine, says Leung's plan is a "defining moment". And hopes have been boosted by the appointment of Civic Exchange founder Christine Loh Kung-wai as undersecretary for the environment. For the sake of this and future generations, we trust that her confidence in Leung to make a difference in cleaning up our air is vindicated.
This article appeared in the South China Morning Post print edition as: Can Leung give city clean air?