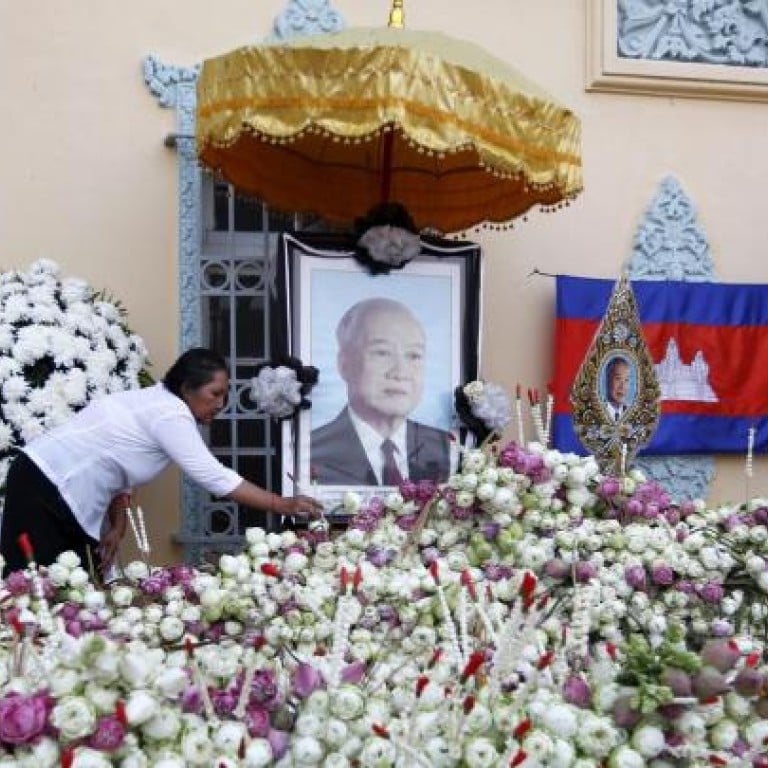 Our editors will be looking ahead today to these developing stories ...
The body of Cambodia's revered former king Norodom Sihanouk, who died late last year, makes its final journey from the royal palace in Phnom Penh. The body will be taken to a nearby park ahead of cremation on Monday. More than a million mourners are expected to line the streets of the capital for the lavish funeral procession. Sihanouk abdicated in 2004 after six tumultuous decades and died in Beijing in October.
Beijing's first formal guidelines for the protection of personal information come into effect. The guidelines regulate the use and collection of personal information and make it compulsory for the collector of information to obtain consent from the person it relates to before making use of the data.
"The Future of Cantonese Culture in Hong Kong" is the topic for a two-day conference at Baptist University. The conference covers everything from the language to music, food and films. Organisers say the event will examine how culture has been affected by what they call an "unexpected paradigm shift" since the city's reversion to Beijing's rule in 1997.
Electrical appliance retailer Gome closes five of its six Hong Kong stores as it switches its business focus in the city to the wholesale trade. The mainland retail giant will shutter its stores in Tsuen Wan, Kwun Tong, Yuen Long, Tai Po and Tuen Mun, while the flagship branch in Causeway Bay remains in business until March 16. About 100 staff will lose their jobs when all of the stores close.
US unemployment figures will shed new light on the performance of the world's largest economy, two days after Commerce Department figures revealed GDP shrank in the fourth quarter. Analysts expect the unemployment rate to remain unchanged at 7.8 per cent. Economists polled by Reuters expect the figures to show the creation of 155,000 jobs in January, unchanged from December.
The jury of the Rotterdam Film Festival announces its prize winners - although one juror won't be in the Dutch port for the big day. Dissident artist Ai Weiwei has taken part in the judging from his home in Beijing. Some 16 films from countries as diverse as Thailand, Hungary and Mexico are battling it out for three top prizes. On the shortlist is , the debut fictional feature from mainland dancer-turned-documentary-maker Yang Lina.