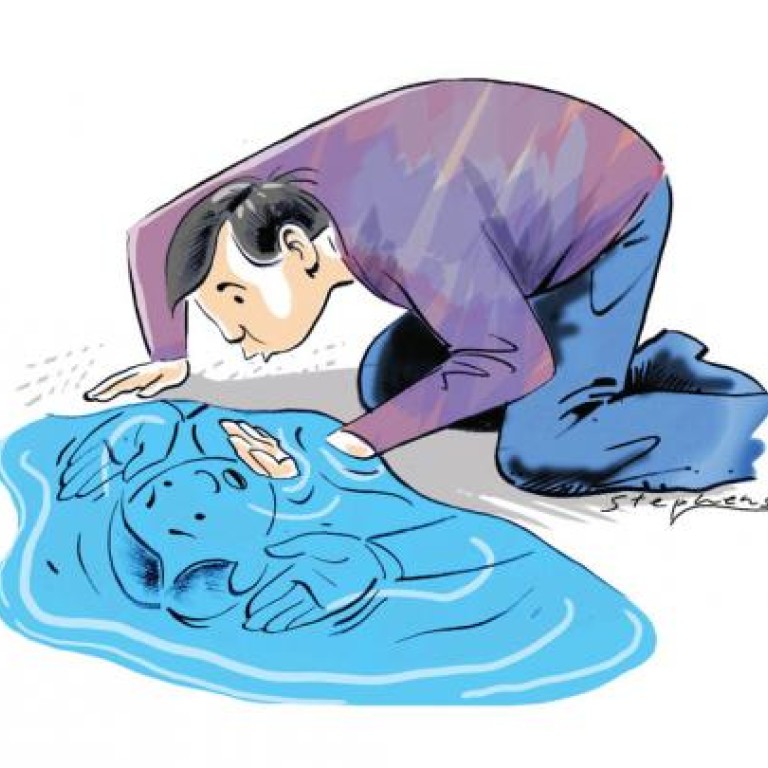 Hong Kong's unsustainable water policies
Mayling Chan says complacency has led Hong Kong to rely too much on water from the Dongjiang - itself facing increasing stresses - while failing to push for better conservation measures and seek alternative sources
Interdependence is a human condition while total dependence is not sustainable in the long run. The Dongjiang, or East River, is part of the extensive river system of southern China, together with the Xijiang (West River) and the Beijiang (North River). These water sources are valuable assets of the Pearl River Delta.
The water from the Dongjiang sustains more than 40 million people in the cities of Heyuan, Huizhou, Dongguan, Guangzhou, Shenzhen and Hong Kong. There is no reason why a sustainable water policy could not be a shared objective. Although we do not share the same system or procedures of managing potable water, authorities on both sides of the border must at least share principles and best practices on preserving water sources and improving water quality.
Globally, 780 million people - or one in nine of the world's population - lack access to a safe water source. This includes the 119 million in China who, according to the World Health Organisation, did not have access in 2010. Given that Macau and Hong Kong residents enjoy safe drinking water from their taps while those in Zhuhai and Shenzhen do not, there is an obvious gap in managing, monitoring and reporting on water quality.
The thousands of pig carcasses found in the waterways of Shanghai and Jiaxing recently raised worries about the water quality and food safety, and became a public health scare. Repeated scandals such as this do not help to build trust in official water quality standards.
China has yet to adopt the stringent standards of many developed nations. People mistrust official data that emphasises that things are "normal" even when the seriousness of a situation isn't fully known. So far, no city in China can say its water is safe to drink straight from the tap. One solution is to seek verification from a third party to enhance credibility and win back trust by disclosing information.
Macau's water company is quoted in the Chinese media as an example for the rest of China to follow, Hong Kong included.
During the National People's Congress meeting, many representatives warned that, for growth to continue, people need clean air and water.
Given the seemingly frequent incidents of water contamination all over the country, many people might be unaware of Beijing's determination to manage water sustainably. Earlier this year, the State Council announced a stringent three-part water management system for the nation: control of the total volume for use; control of water use efficiency; and, control of water quality compliance in important rivers and lakes.
Guangdong's target for total water use has been set at 45.7 billion cubic metres for 2015, and by 2030, 45 billion cubic metres, despite the growing demand from agriculture and for potable drinking water (including for Hong Kong).
This sends the right signal to Hong Kong about our dependency on the Dongjiang, which over the past 10 years has provided between 70 and 80 per cent of our needs. The government predicts that, by 2030, our water needs will reach 1.3 billion cubic metres, a 40 per cent increase from our total water use last year.
Although it seems we have no immediate crisis, there are worrying signs about the Dongjiang water source. The Guangdong government's report on its water in 2011 showed that the average quantity of water in the Dongjiang Basin each year between 2002 and 2011 was 30 per cent less than the historical average for the past 50 years.
The Guangdong government will have a tough mission on quality control, too. The Dongjiang's water quality has been declining, and compares badly with the other two main tributaries of the Xijiang and Beijiang.
Although many factories have been relocated away from the centre of Guangdong, the Heyuan city region, the catchment area in the upper part of the Dongjiang, is experiencing a drastic increase in heavy industry. The immediate consequence is the threat of contamination through illegal discharge of toxic materials into waterways.
Here in Hong Kong, we still lack a progressive plan with sustainable strategies and a firm set of targets. In urban areas, we rely on demand management, efficient systems, waste water conversion, and rainwater and storm water collection. Our water leakage rate in 2011 was 19 per cent, while in South Korea it was 12 per cent; in Singapore, 6 per cent; Japan, 3.6 per cent. Investing in fixing our pipes could save taxpayers a substantial amount, given that each cubic metre of water costs HK$8.
Grey water use in Hong Kong is not sufficiently discussed in public. Since the 1960s, Japan's grey water system has had targets for reducing freshwater use in flushing toilets, and for grey water to be used for landscaping and recreational purposes. In 2002, Singapore set up its NEWater initiative to meet needs, with targets to reduce total water use, focusing on treating waste water from kitchens and bathrooms. The Singapore government believes waste water treatment is more cost-effective than desalination.
Hong Kong Financial Secretary John Tsang Chun-wah announced in his recent budget a plan for a seawater desalination plant in Tseung Kwan O, which is estimated to produce about 50 million cubic metres of water. Per cubic metre, the cost is HK$4 more than the purchase of Dongjiang water.
And it will relieve our dependence on Dongjiang water by only a small margin - around 5 per cent of our total consumption last year. While the government argues that it is urgently needed, the public is asking whether this is the best water management strategy. Non-governmental organisations and think tanks want very different priorities: grey water systems in all the new buildings to start with, plus a pledge for substantial investment to fix leaks, coupled with better demand-side management.
A day like World Water Day, today, is an opportune time to contemplate why despite constant stories about the world facing a water crisis, we never feel that pressure in Hong Kong.
This article appeared in the South China Morning Post print edition as: Below the surface